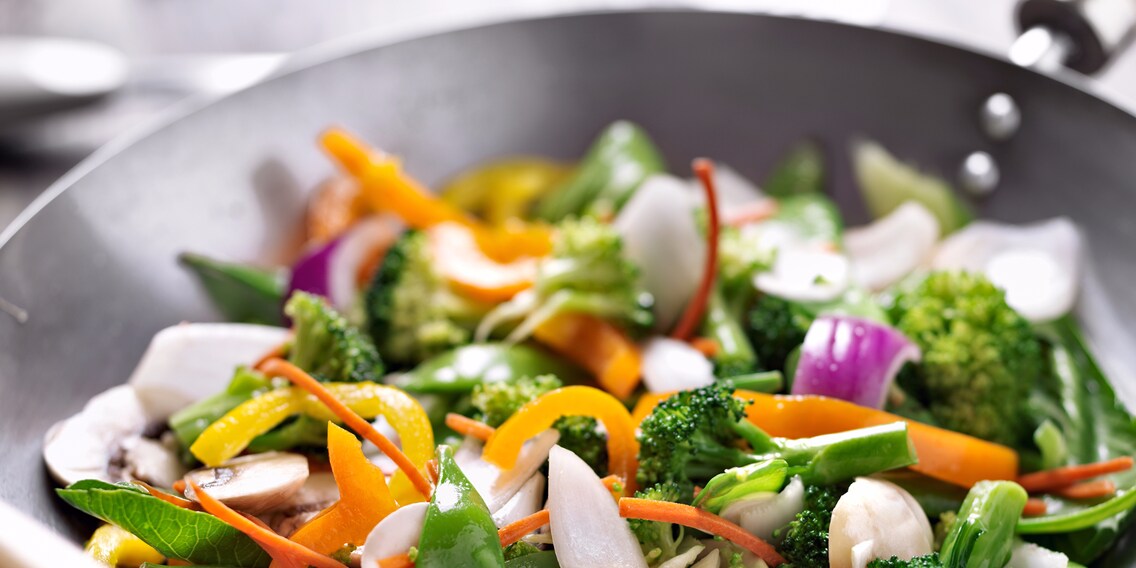 Got wok?
No, too many cooks don't always spoil the broth – especially not with Asian cuisine. In addition to Chinese and Thai, the Asian cuisine includes the "national cuisines" of Vietnam, Tibet, Mongolia and others. And each uses its own ingredients and preparation methods. With this equipment, you'll easily outshine any Asian gourmet mecca.
Lots of fresh vegetables, fish and high-fibre soy products characterise Asian cuisine. The dishes are not just varied, but also healthy; not least due to the wok's gentle cooking.
Woks

The wok – a deep, curved pan – belongs to basic equipment of the Chinese and South (East) Asian cuisine. It can also be found increasingly often in Central European households, as it makes for quick and gentle cooking.
The heat is highest at the deepest point of the wok, and it decreases towards the edge. When cooking in a wok, you are constantly stirring the food, so that it is only ever quickly sautéed at the bottom of the pan and simmers when it's around the edge. That is how heat-sensitive vitamins are preserved.
If you want a wok without a lid or grill insert, then we recommend one of the following three models:
The German expression "every pot finds its lid" also applies to these wok models. In addition, all three models have a grill insert for holding fried bits.
We recommend these high-quality, cast-iron woks to those kitchen maestros who were born with soy sauce in their veins!
Wok accessories

When cooking in a wok, you have to constantly stir the food (stir-fry). For this, you should use a special spatula with a 'wok curve'.
Rice cooker

An Asian dish without rice is like a lake without water – a rice cooker is simply indispensable for an Asian evening at home. It is very efficient and simple to use.
Asian knives

To chop the ingredients into 'wok-sized' strips, the right knife is essential. The Santoku knife, for example, is a popular, high-quality, multi-purpose Japanese knife.
Tableware and chopsticks

After putting a lot of effort into the preparation of your Asian dishes, the presentation should be right: suitable dishes always make a good impression – and the chopsticks train the motor skills, as long as your guests' sake intake has not yet reached the high 'water' mark.
---
These articles might also interest you
Skeleton Loader

Skeleton Loader

Skeleton Loader

Skeleton Loader

Skeleton Loader

Skeleton Loader