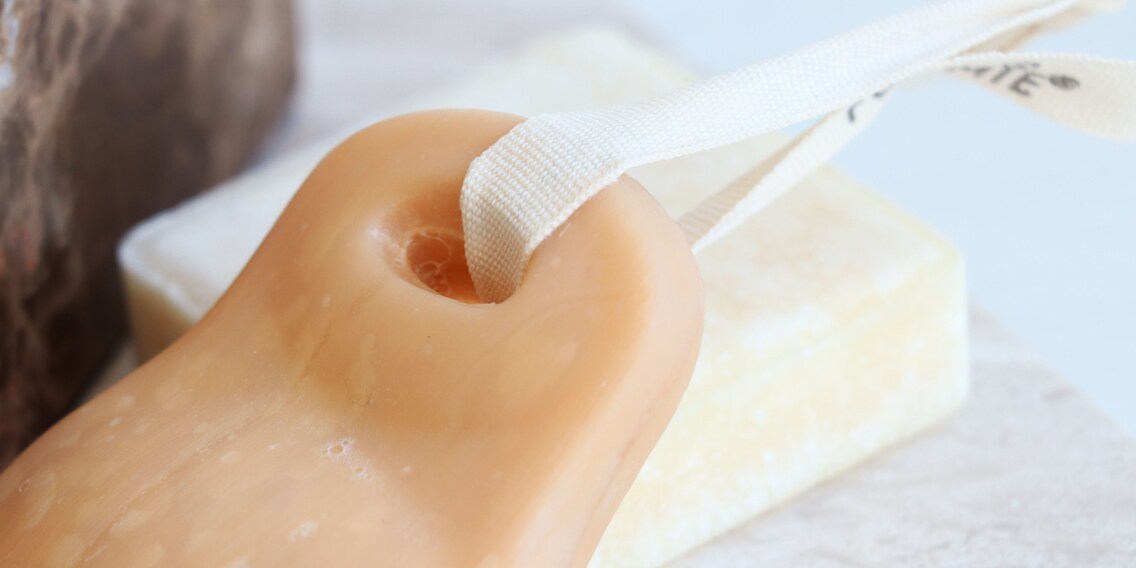 These solid care products give their liquid counterparts a run for their money

Want to swap your liquid shampoo and shower gel for solid bars? A commendable decision. But where do you start?
Switch from liquid care products to solid alternatives, and you'll save a ton of plastic. But with so many options, finding the right products means a lot of trial and error. At least that's been my experience. And my phase of testing out products is far from over. Here are my vegan product and brand recommendations. I hope you find something that works for you.
Hair care
Solid shampoo: Kiss Me Argan from Foamie

Soap-free formula with argan oil.
Suitable for dry and unruly hair that needs shine and smoothing.
Lathers quickly and strongly on contact with water, making it easy to distribute through your hair.
Can be hung up on a hook in your shower. This allows the shampoo to dry completely between use.
According to the manufacturer, lasts for up to 30 hair washes. In my opinion, this is too generous an estimate. Especially for long and/or thick hair, the product lasts much fewer washes.
Eco-friendly, apple-scented solid shampoo from Alverde

Gently cleanses your hair and gives it a bit of shine.
Smells like fresh apple.
Certified, carbon neutral product.
Body care
Solid shower bar from Weleda

All the products in this line contain natural essential oils that provide an intense fragrance.
My favourite is lavender and vetiver. The manufacturer aptly describes the bar as aromatic and relaxing.
Develops a creamy, nourishing texture on contact with water.
Extremely long-lasting; lived rent-free in my shower for several months.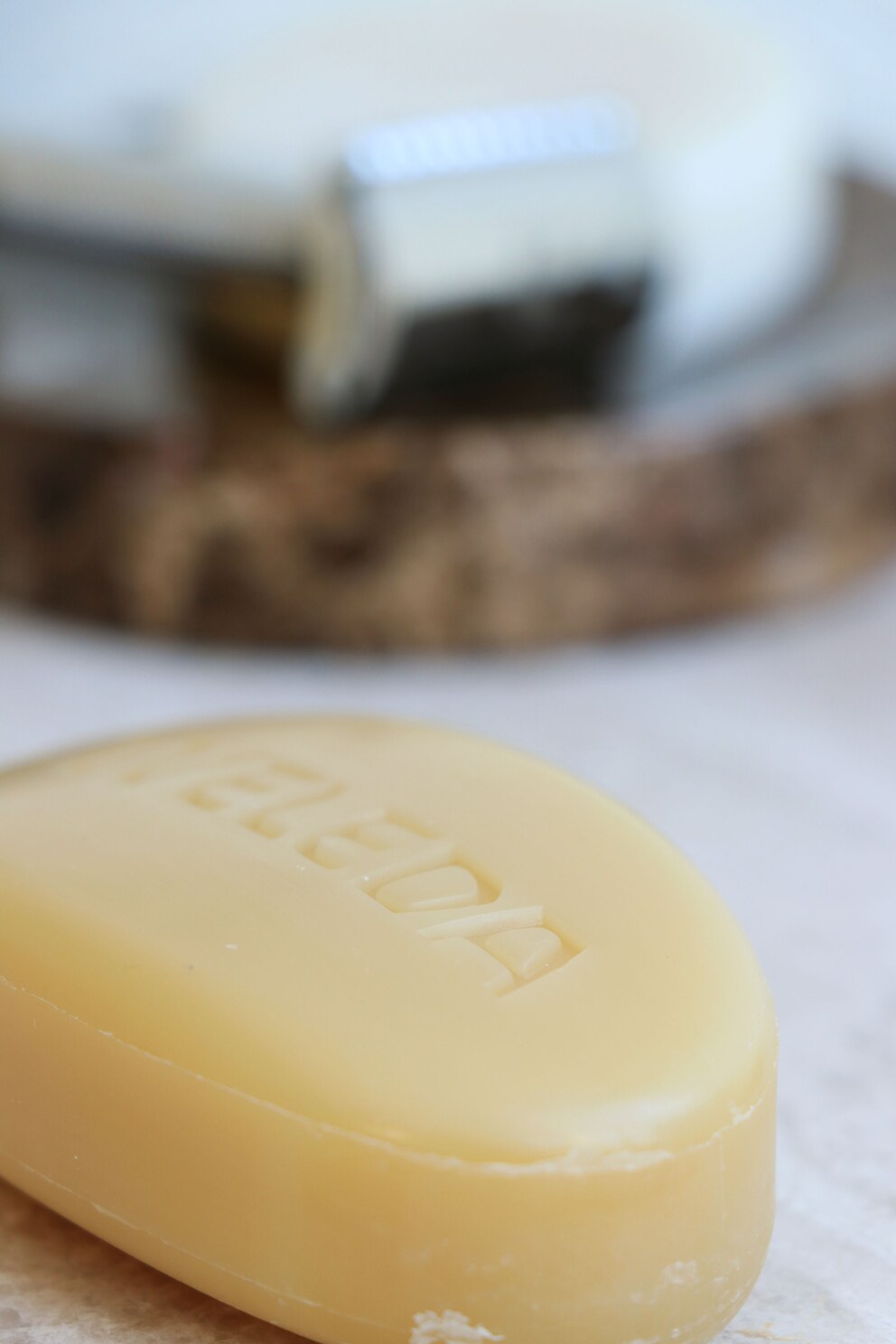 6.85
per piece for 3 units
Weleda Shower Bar Ylang Ylang + Iris
Hand Soap & Liquid Soap
Solid shaving foam with aloe vera and camomile from Alverde

Can be replaced by a body wash, though the soothing ingredients in this bar should work well for anyone with sensitive skin.
Less slippery than a soap, so it doesn't constantly slip out of your hands. This allows you to apply it to the body parts you want to shave more easily.
Doesn't form a foam (contrary to the name), but a film the blade can glide over.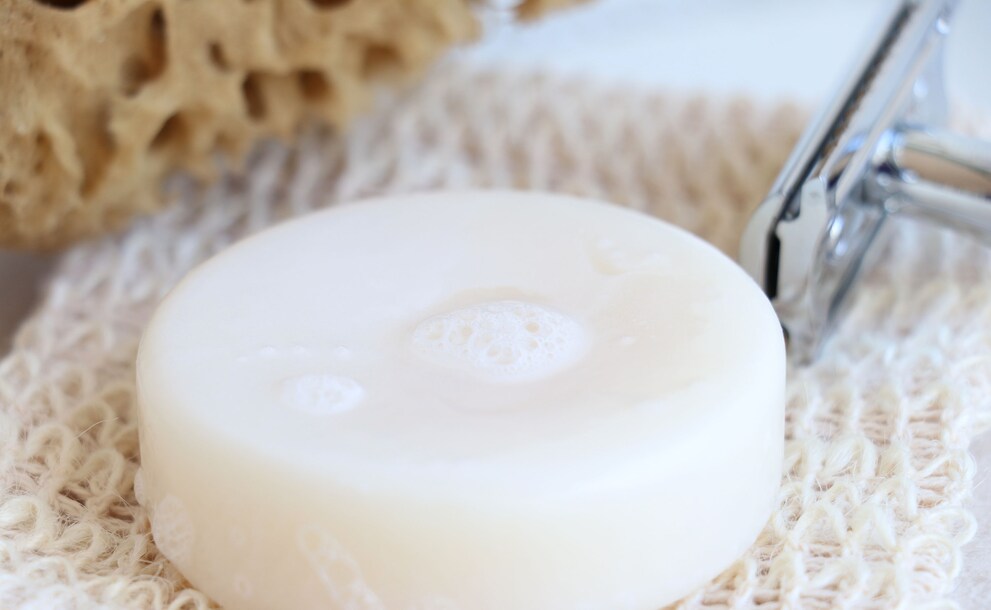 AHA and Shea Butter Renewing Body Wash bar from Ondo Beauty

This bar is primarily a body scrub and, in my opinion, not suitable for sensitive skin.
Contains fruit acid as well as walnut shell pieces to exfoliate your skin both chemically and mechanically.
I use the body wash on rough areas of my body like my thighs and arms, as well as where I tend to get ingrown hairs.
To get the most out of the fruit acid, rub it in under the shower, but don't wash it off immediately. Let it sink in. In the meantime, you can apply a hair mask or shave your legs, for example.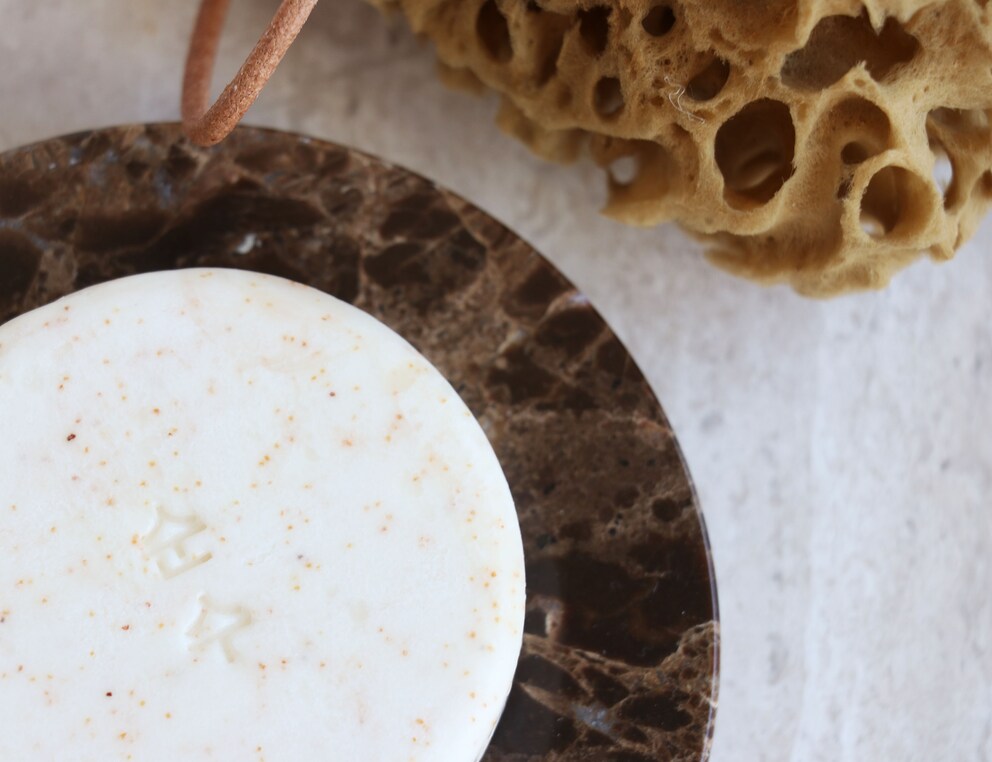 Facial cleansers
11.70
per piece for 2 units
Ondo AHA & Shea Butter Renewing Body Wash
Solid shower bar from Foamie

The soap-free formula gently cleanses and provides moisture.
The design makes all the difference. The bar can be hung up, has massage nubs and a wide surface of contact, making the product particularly user-friendly.
Has a pH value suitable for sensitive skin.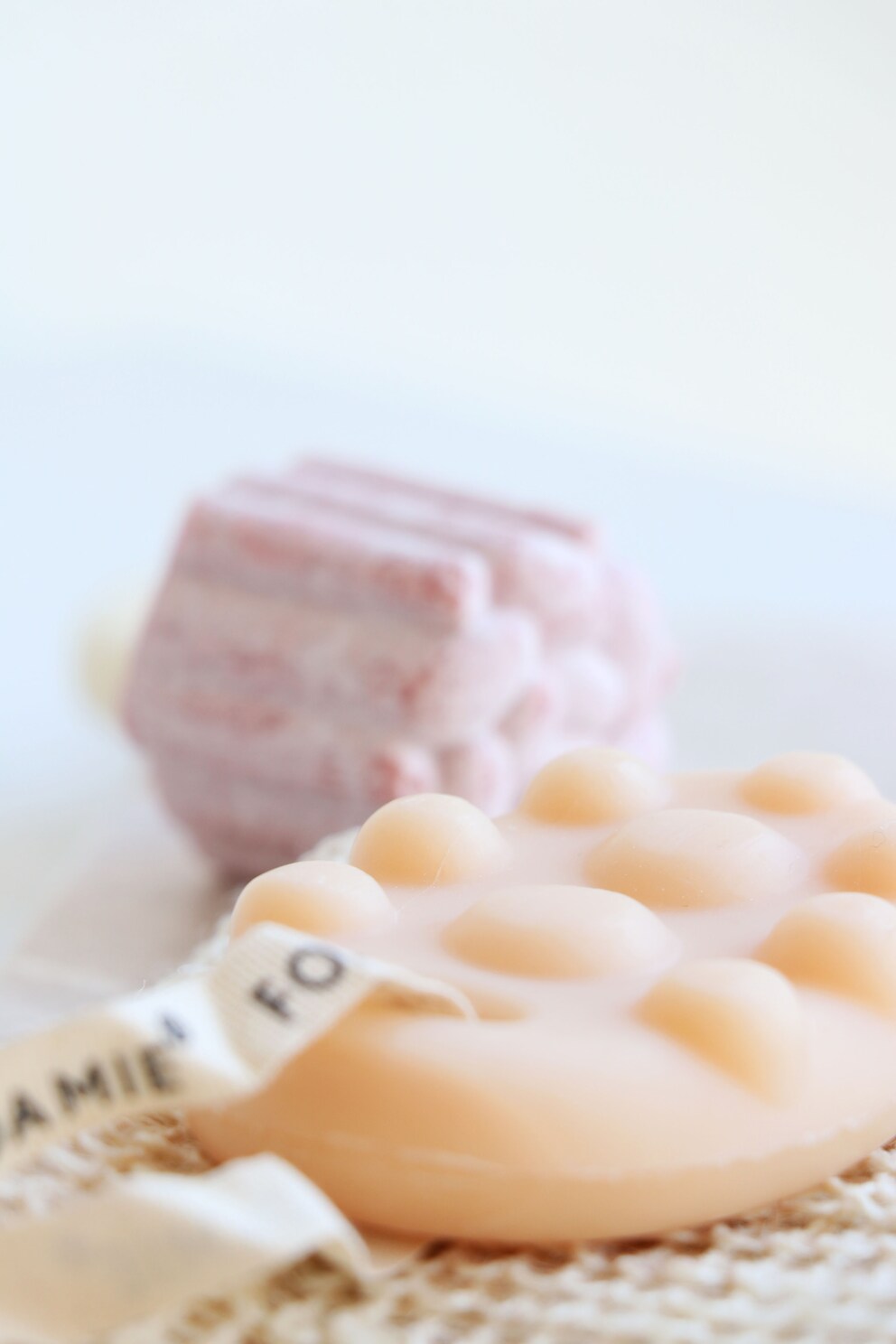 Solid cocoa butter for the face and body from Lamazuna

Contains organic cocoa butter and fragrances (iris and tonka, very subtle) of natural origin.
Can also be used as a massage bar.
Can also be used by pregnant women.
Requires a bit of patience; you have to warm it up with skin contact before it'll slide over your body.
Very rich, so I use the product on my body only. I typically apply it in the evening before going to bed to particularly dry areas such as my elbows, heels or the back of my hand.
Body lotions
12.90
per piece for 2 units
268.75/1kg
Lamazuna Body Butter Pink fest
Tip: Products that are meant to be used in the shower, but don't have an integrated loop, can be stored in a mesh soap bag to let them dry. This is also quite handy for when the soap eventually breaks apart; the bag then works similarly to a loofah.
On Galaxus, you'll find over 80,000 beauty products – and more are on the way. That's quite the picking. And why I like to regularly share my favourites – from a selection of both novelties and classics.
---



As a massive Disney fan, I see the world through rose-tinted glasses. I worship series from the 90s and consider mermaids a religion. When I'm not dancing in glitter rain, I'm either hanging out at pyjama parties or sitting at my make-up table. P.S. I love you, bacon, garlic and onions. 
---
---