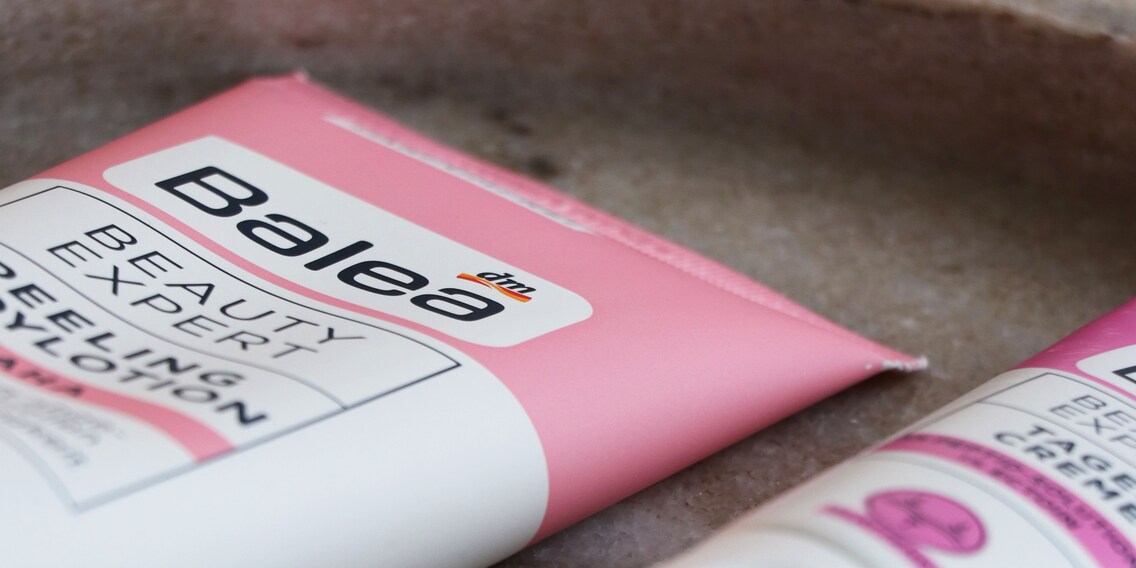 5 products from Balea I recommend

Balea, a dm store brand, consistently surprises me with its products. Mind you, not with the packaging design. But they do say it's what's on the inside that really counts. And the inside is good. Here are my favourites for those on a budget.
I grew up right around the border to Konstanz. Why would I go to my local Migros when the German drugstore dm was closer to me? One moment of weakness was all it took and there I'd go, my pocket money in tow. I'd find my way back home eventually. My savings? Not so much. You see, there were two ways I'd spend my money: on books and beauty products – things like shaving cream, make-up remover and body lotions – a teenager's essentials. Balea, a brand owned by the drugstore chain dm, was often my first port of call. The prices fit my budget and the products rarely let me down. To this day, I enjoy testing my way through the range.
These are the five Balea products I keep repurchasing.
Day cream
If you're looking for a bog-standard, fragrance-free cream for daily use, this one's a good place to start. It isn't sticky and quickly absorbs into the skin. It makes the ideal base for your daily sun protection. If you have dry skin, however, it might not be moisturising enough, despite its ectoin content.
Face cream
12.–
per piece for 2 units
240.–/1l
Balea Beauty Expert Day Cream with 3% Peptide Solution & 1% Ectoin
Foot cream
Oh, how my feet love this cream! It contains a solid 10 per cent urea, an active ingredient that softens and moisturises the skin. Its rich formula with glycerine and vitamin B3 provides immediate relief for very dry feet.
Apply, massage in and ideally throw on a sock for an hour. Contrary to what the packaging states, I wouldn't say this cream absorbs quickly. On a side note, I also like to smear this cream on my elbows, knees and ankles when they're feeling rough.
Foot care products
1.85
per piece for 4 units
18.50/1l
Balea Foot cream with 10% urea
Foot cream & foot gel, 100 ml
Cleansing oil
When I remove my make-up and sunscreen in the evening, I rely on the double cleansing method, where the first step is an oil or balm cleanser. Balea's cleansing oil is one of those products I'll repurchase every now and then, only to wonder why I ever bothered using anything different. This mild but effective cleanser with argan oil is fragrance-free. Mind you, it has a somewhat peculiar smell that takes a bit of getting used to, but it's no big deal. Your resulting radiant skin makes up for everything – even the packaging design.
Deodorant cream
My favourite Balea discovery to date is the sodium bicarbonate- and zinc-containing deodorant cream. There's no aluminium in it, so it allows me to sweat while (on most days) smelling good – like a mix of raspberry and magnolia. It's a fresh fragrance that isn't overpowering. The thick, powdery paste feels more like skincare than deodorant and won't leave your armpits feeling sticky. Simply warm it between your fingers and rub it into your pits. Unlike with DIY baking soda deodorants, this cream goes on smoothly without that grainy feeling that can cause irritation.
The only downside? You might find the application more cumbersome than with traditional deodorant types, such as sprays. You'll have to wash your hands well after use. I, for one, am eagerly awaiting a stick version of this bad boy.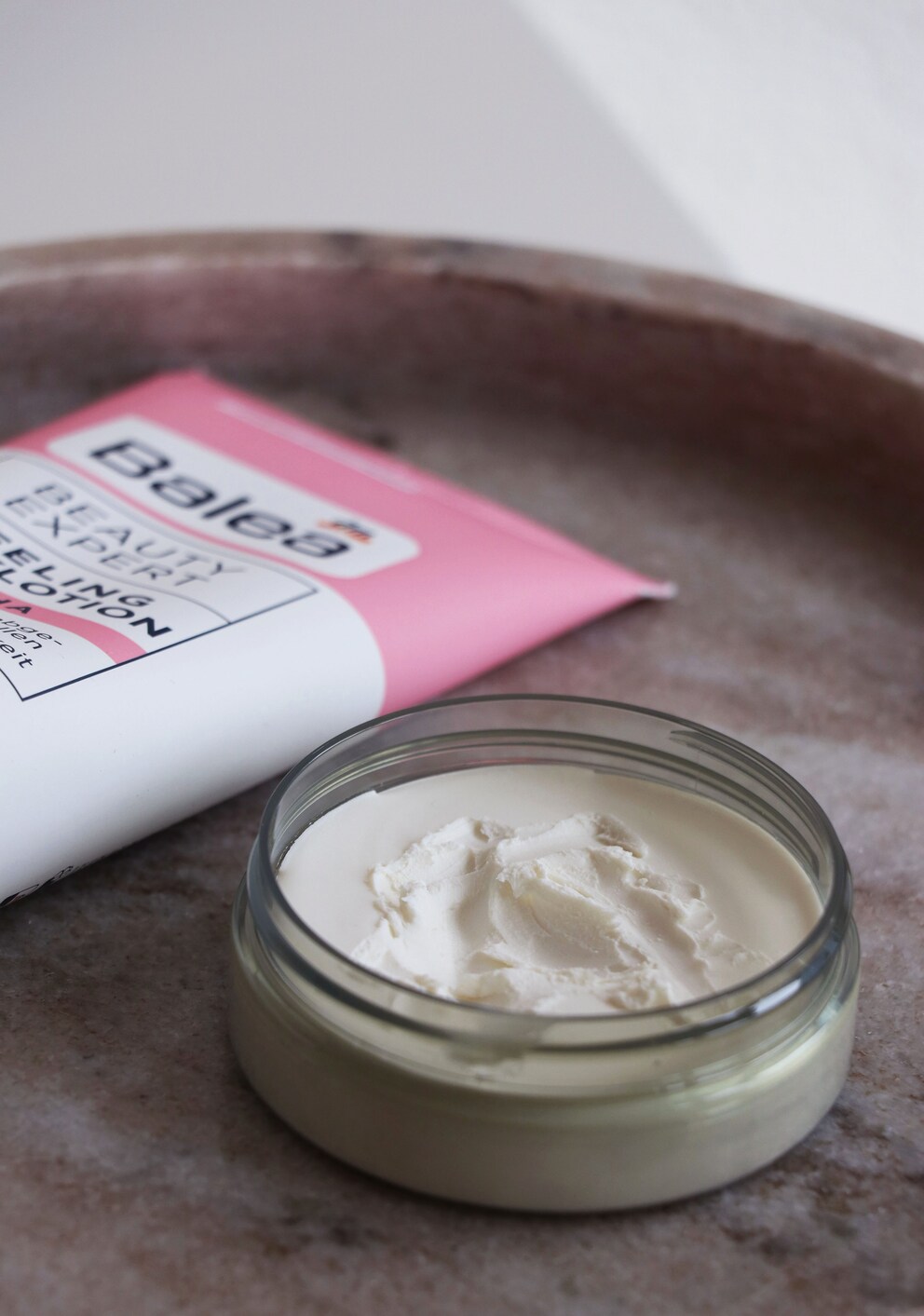 Body lotion
The cold winter days dry out my skin a lot, especially on my legs. In addition to conventional peelings, I use body lotions with fruit acid to remove any skin flakes. Enter the Beauty Expert Peeling Body Lotion. Thanks to its glycolic acid content as well as 5 per cent AHA, it gently chemically removes dead skin cells while moisturising. It makes your skin feel softer after the very first application. The fragrance-free formula smells neutral and is quickly absorbed. Remember: products containing fruit acids make your skin more sensitive to sunlight. Make sure to use sun protection of at least SPF 30 – the next day, too.
Body lotions
6.50
per piece for 3 units
32.50/1l
Balea Beauty Expert Peeling Bodylotion 5% AHA
You can find more of my Balea faves here and here.
At Galaxus, you'll find over 80,000 beauty products – and more are on the way. That's quite the picking. And why I like to regularly share my favourites – from a selection of both novelties and classics.
---



As a massive Disney fan, I see the world through rose-tinted glasses. I worship series from the 90s and consider mermaids a religion. When I'm not dancing in glitter rain, I'm either hanging out at pyjama parties or sitting at my make-up table. P.S. I love you, bacon, garlic and onions. 
---
---
These articles might also interest you