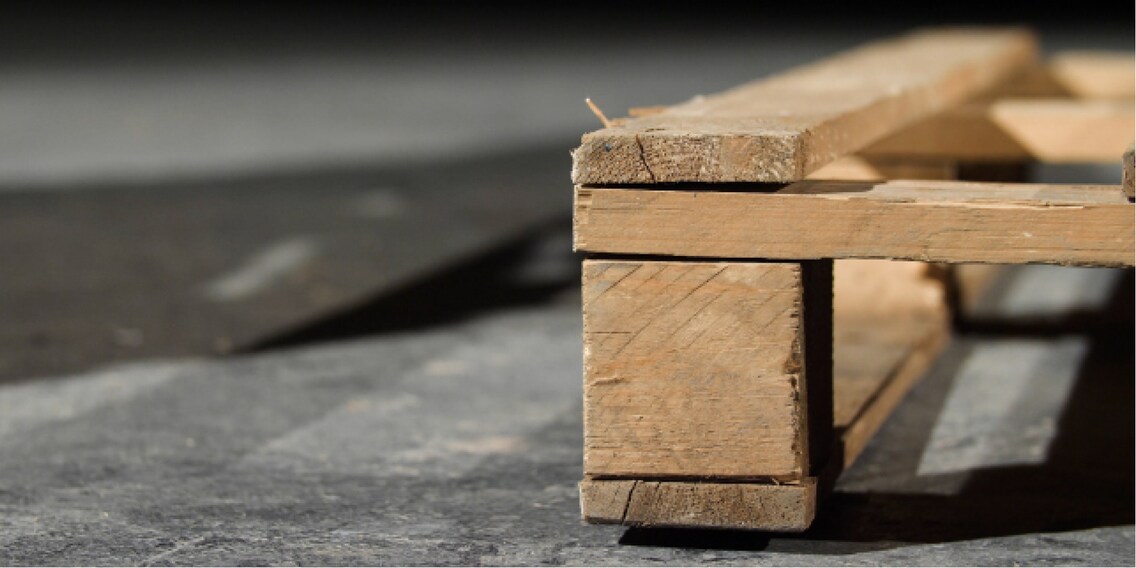 Home accessories from hell – part 2

Famously, beauty lies in the eye of the beholder. These items from our industrial-chic furniture range, however, go far beyond the question of mere taste. Welcome to my personal interior design nightmare.
Maybe I'm just not hip enough – but I'll put having a cosy home above an in-fashion one any day. Here's some furniture that will never cross my front door.
Hipster wooden boxes and the like
No matter what hipsters would have you believe, Euro-pallets and wooden boxes can't replace a beautiful chair. Both belong back where they came from: the warehouse. Unless you want to let off steam by scratching like a cat. Or regularly pull splinters out of your butt. The things are clunky and heavy. The beauty of the material would, in theory, be the grain. Shame it's scribbled over with ugly lettering. On top of that, no other wooden furniture will match it – unless I build more furniture myself from the same wood.
Fakes
Cardboard furniture is going viral on TikTok – especially the cardboard bed from Room in a Box. They may well look nice on photos. But if I want to feel at home, I can't deal with the permanent moving vibe the carton creates. Then there's the fakes that pretend to be wood – or worse: a beer crate. Cosy is the last thing I'd call these pieces of furniture, not to mention how flimsy they are. A stool made of this disposable material is highly unlikely to last even a year. At the latest at the next children's birthday party, someone's bound to trip over the pizza stool or mistake it for garbage and chuck it.
Clothes racks for eternal students
Since when is a clothing store an inviting place to stay the night? My point exactly. Furniture you'd find in a store – like open clothes rails – doesn't belong in the bedroom, which usually doubles as a dressing room. All these rails do is guarantee a dusty mess. Even sorting the clothes by colour (which very few do) and not choosing drab metal hangers won't help. These casters have no place in an apartment either. Where in the world am I supposed to roll off to? The bathroom? The kitchen? In a shared flat, it was acceptable to use the white clothes rack from a certain Swedish manufacturer. But I got myself a real closet with doors within a year after moving into my own place. It creates order thanks to all the compartments on the inside.
Last week, my colleague Natalie Hemengül shared her taboo deco items with you.
OpinionInterior

Home accessories from hell – part 1
---



«There are only two ways to live your life. One is as though nothing is a miracle. The other is as though everything is a miracle. I believe in the latter.»
– Albert Einstein
---
---
---
These articles might also interest you
Skeleton Loader

Skeleton Loader

Skeleton Loader

Skeleton Loader

Skeleton Loader

Skeleton Loader