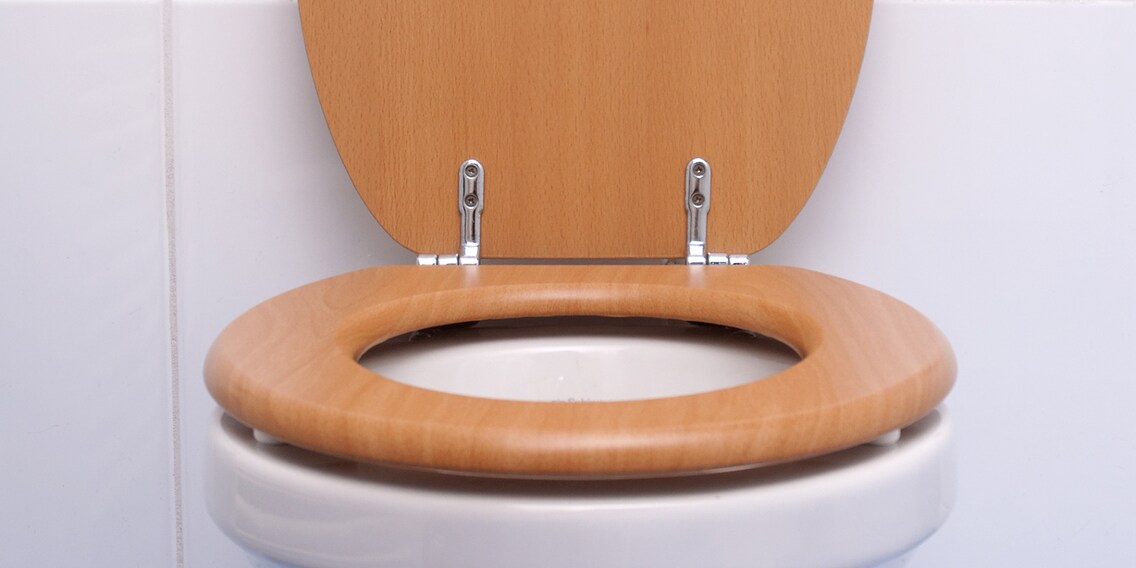 Home accessories from hell – part 1

Famously, beauty lies in the eye of the beholder. These items from our decorative range, however, go far beyond the question of mere taste. Welcome to my personal interior design nightmare.
My taste is like that of Sandra Bullock in «Miss Congeniality»: fickle. Today's charming might be tomorrow's second-hand shop reject. Because of this, my shopping motto tends to be «never say never» – whether it's fashion, make-up or home decor. When I saw these decorative items in our shop, though, I wanted to lean out of the window and yell: «NEVER!» Not in this life! And not in the next one either!
Toilet lids as a cure for wanderlust
If you're in the mood for a beach holiday, a themed toilet lid is not – and I repeat, not – the way to go. Yes, bathrooms bring water to mind, but does my last beach holiday really have to be a source of inspiration for my loo?
Palm trees and shell motifs aren't the only assaults on my aesthetic sensibilities. There's no excuse for tasteless signs such as «VIP Lounge» – even in a «fun» flatshare, where a furnishing faux pas might otherwise be forgivable. Wooden toilet seats are almost as bad, in my opinion. After a sticky experience in a mountain hut – let's not get into it – that material is taboo for my bum.
Wall stickers for home and soul
Live, laugh, love. If you don't speak «wall sticker», allow me to translate: ugh, ugh, ugh. Inspirational quotes are okay in small doses, and they can give you a bit of a boost. However, sticking one on the wall, or worse, surrounding it with a flock of butterflies, is corniness overkill. The wall decor does have one plus point, though: if you ever audition for a daytime reality TV show, you'll have a good shot at stardom.
Pointless notice boards
If you need to communicate with your flatmates via chalkboard, you should reconsider your living arrangements. Unless you live in a nice cafe or snack bar, there's no point in writing «today's special» on a chalkboard. Important messages like «food is in the fridge» can surely be delivered more stylishly without the help of a dusty piece of chalk and a black, cat-shaped eyesore. Contemporary alternatives could be an actual in-person conversation, a WhatsApp message or an inconspicuous Post-it.
Next week, my colleague and design expert Pia Seidel shares her own interior design no-gos.
---



As a massive Disney fan, I see the world through rose-tinted glasses. I worship series from the 90s and consider mermaids a religion. When I'm not dancing in glitter rain, I'm either hanging out at pyjama parties or sitting at my make-up table. P.S. I love you, bacon, garlic and onions. 
---
---
---
These articles might also interest you
Skeleton Loader

Skeleton Loader

Skeleton Loader

Skeleton Loader

Skeleton Loader

Skeleton Loader