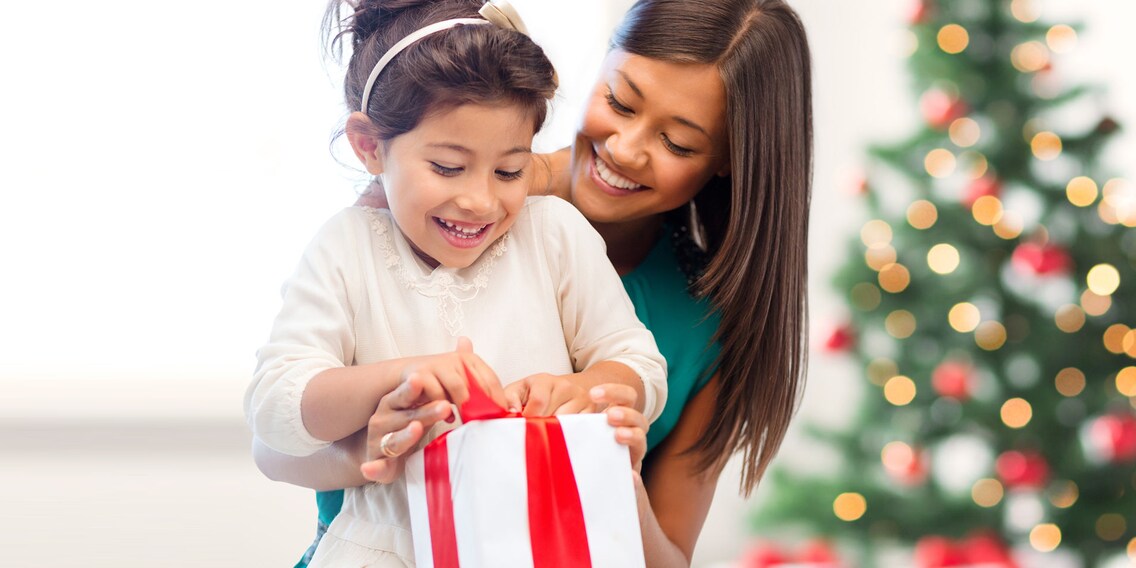 Find the perfect Christmas gift for any child

Whether you're a mum, a dad, a godmother or godfather, aunt or uncle or simply want to surprise a child with something special – you've come to the right place! We've got heaps of Christmas presents sorted by age and guaranteed to make eyes light up!
Been racking your brains about what to get the wee ones this year? Depending on their age and interests, they'll have acquired different skills and be into different topics and toys. To avoid under or overchallenge, toys should be suited to the child's stage of development – otherwise they'll end up bored or frustrated. To make your choice easier, we've put together a wide selection of gifts, grouped them by age and added a brief description of the average development stages. All you have to do is select an age group and keep those acquired skills in mind. That way your present is bound to be an absolute hit!
From 0 months to 12 months
During their first year of life, babies spend a lot of time sleeping and exploring the world around them.
From 1 year to 3 years
This is a period when a child develops really quickly – from walking to talking and developing motor skills to drawing and doing handicrafts around the age of three.
From 4 years to 6 years
This is when kids start going to kindergarten and their handicraft and drawing skills are improving. They are also getting involved in games for longer periods of time and until they have finished.
From 7 years to 11 years
Kids are at school and generally like toys related to topics they are particularly interested in.
From 12 years to 16 years (or older)
These gift ideas are suitable for young adults and "big kids" alike. Teenagers and adults are usually wowed by tech gadgets and – depending on their interests – enjoy complex games and demanding construction sets.
---



I love the strategy game "The Settlers of Catan", the Ravensburger puzzle "Colourful Cupcakes" and the pink fluffy unicorn that sits on my desk (a birthday present from my workmates). Not only do I have a weakness for toys, I also get excited about good food and comedy TV shows. 
---
These articles might also interest you
Skeleton Loader

Skeleton Loader

Skeleton Loader

Skeleton Loader

Skeleton Loader

Skeleton Loader