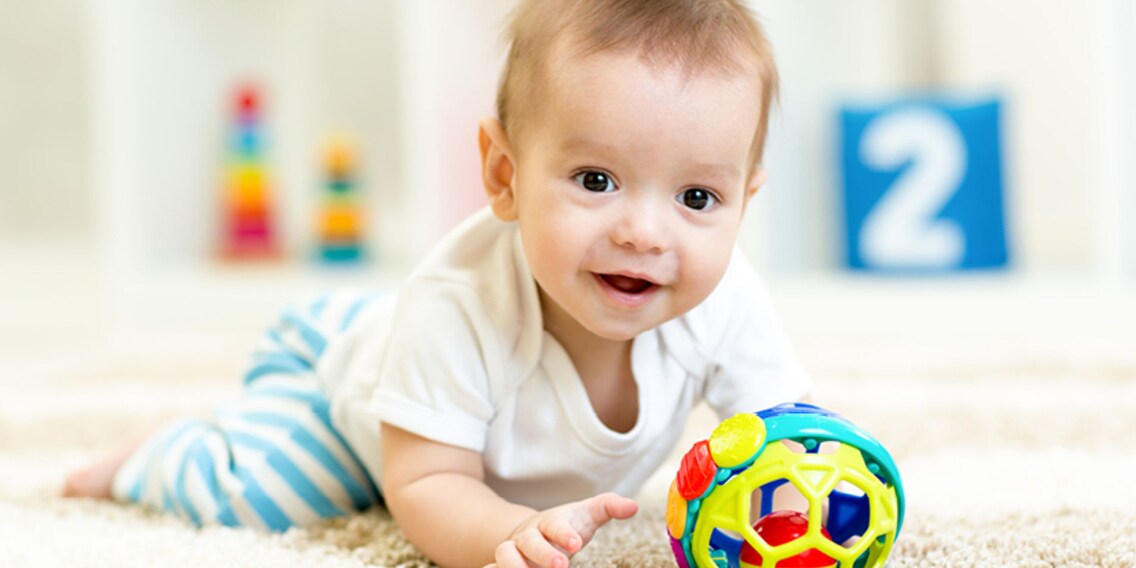 Gifts for babies from 6 months
This is the time when babies start getting livelier and move about more and more. Crawling and belly crawling is their favourite way of exploring the world around them.
Crawling and belly crawling
Children this age move about a lot and start throwing things. They are also very curious to find out what other people do with things and start imitating their actions.
Let us play
Peekaboo is an all-time universal favourite with the little ones. As soon as mum or dad hides, the child will start looking for them. Tots are also crazy about building blocks and will start making different shapes.
---
These articles might also interest you
Skeleton Loader

Skeleton Loader

Skeleton Loader

Skeleton Loader

Skeleton Loader

Skeleton Loader