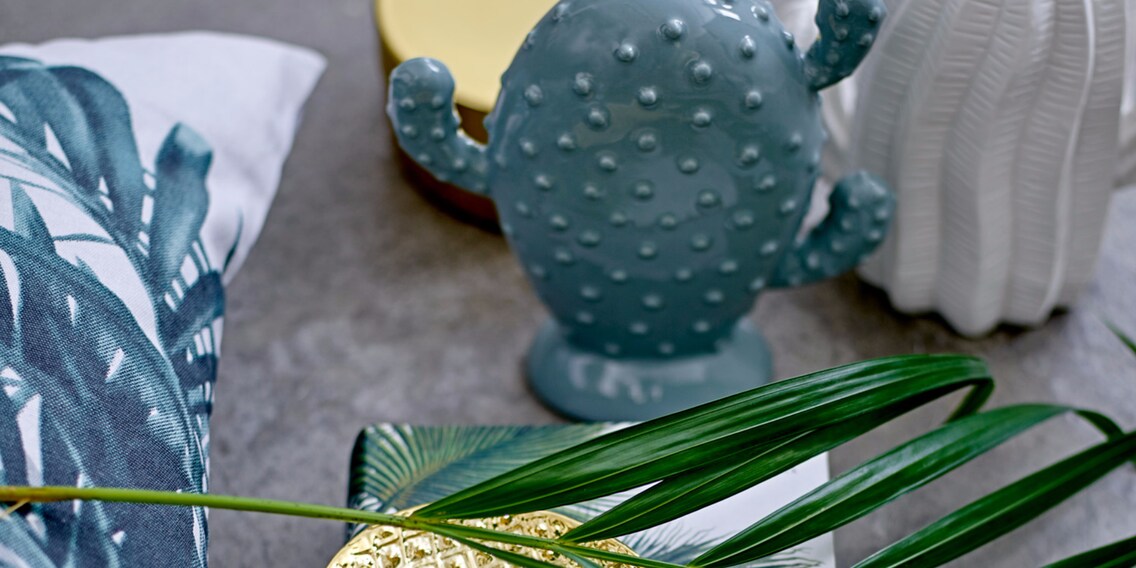 Tropical style: Welcome to the jungle!

A few ethnic prints and lots of macramé pot holders – you don't need much to turn your home into an urban jungle. If you want to go completely troppo, choose rattan furniture and tropical prints. Real plants are an absolute must to put the boogie into your jungle: palms, ferns and exotic plants will not only complete the overall look but also clean the air while doing so. Add a few shiny touches in metallic colours (bronze, gold, brass).
You might also like these articles:
---



When I'm not busy putting together home décor themes or planning marketing activities for Galaxus, I enjoy decorating my home with things I love and starting DIY projects I finish all too rarely. The inspiration I get comes from blogs, magazines and travels. My favourite home living styles: Nautical, Scandinavian and Nordic. 
---