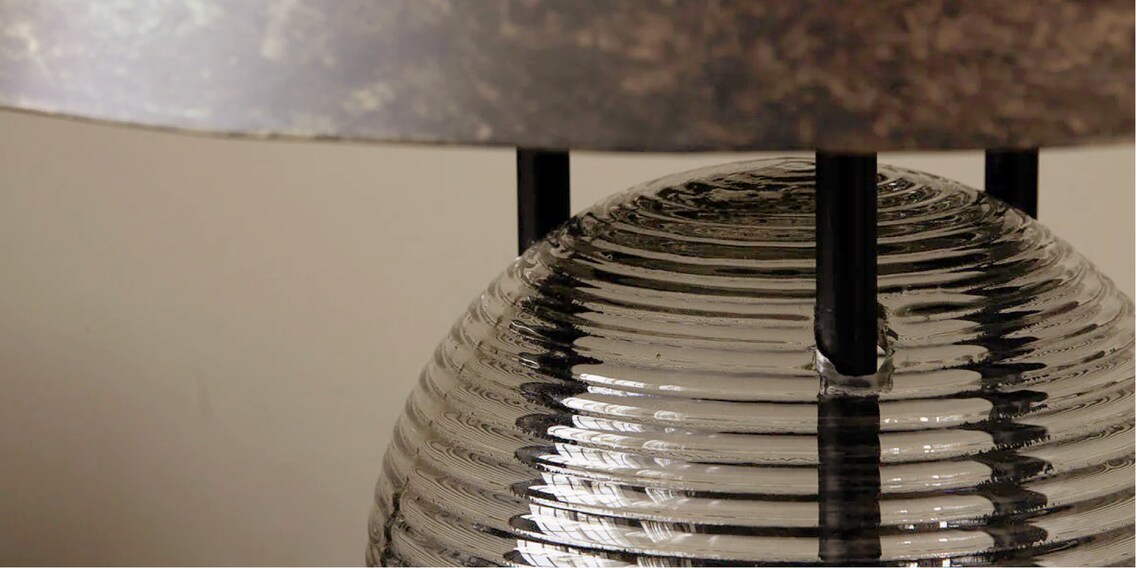 Pia's Picks: glowing mushrooms and more

I like many things, but my apartment can't fit them all. So, many products end up in my watch list instead of my shopping cart – and here, because you might like them too. This time: mushrooms with magical properties.
I may never enjoy their taste as food, but I do find them tasteful as a motif: mushrooms. They're shooting up everywhere in design – as lamps, stools, baskets. I find this fascinating because there's something timeless and magical about mushrooms (though not their taste). They reach further back than my imagination.
Mushrooms were already around before plants. According to studies, they've been around for 1.3 billion years, while the earliest plants found on Earth are only 700 million years old. And they grow in the most unlikely places. Most recently even on a 3D-printed column. London-based Blast Studio has developed a 3D printing process using living mycelium and used it to create a new building structure. The mycelium root system is now even used to produce a type of vegan leather.
Some mushrooms are bioluminescent in nature and glow around the clock in self-produced light as if by magic. Unfortunately, this is simply a by-product of the fungal metabolism, not magic. Regardless, it seems to fascinate designers and serve as inspiration in designing lamps. Glowing mushrooms are currently at their height.
The mushroom-shaped lamps are often created from glass or metal. Sometimes the lampshade and base are colour-coordinated, other times they differ. What the designs have in common is that they're perfect for indirect lighting. Most often, the bulb is hidden behind the lampshade and shines only downwards.
Perhaps the first somewhat playful mushroom-shaped things were indeed intended for children. But they're also something for adults like me. In essence, a mushroom consists of a semicircle sitting on top of a cylinder. Geometric shapes are popular since Bauhaus because they're simple and fit into any interior. They turn home accessories and furniture into classics – and I sure like the «taste» of that!
Header image: House Doctor
---



«There are only two ways to live your life. One is as though nothing is a miracle. The other is as though everything is a miracle. I believe in the latter.»
– Albert Einstein
---
---
---
These articles might also interest you
Skeleton Loader

Skeleton Loader

Skeleton Loader

Skeleton Loader

Skeleton Loader

Skeleton Loader