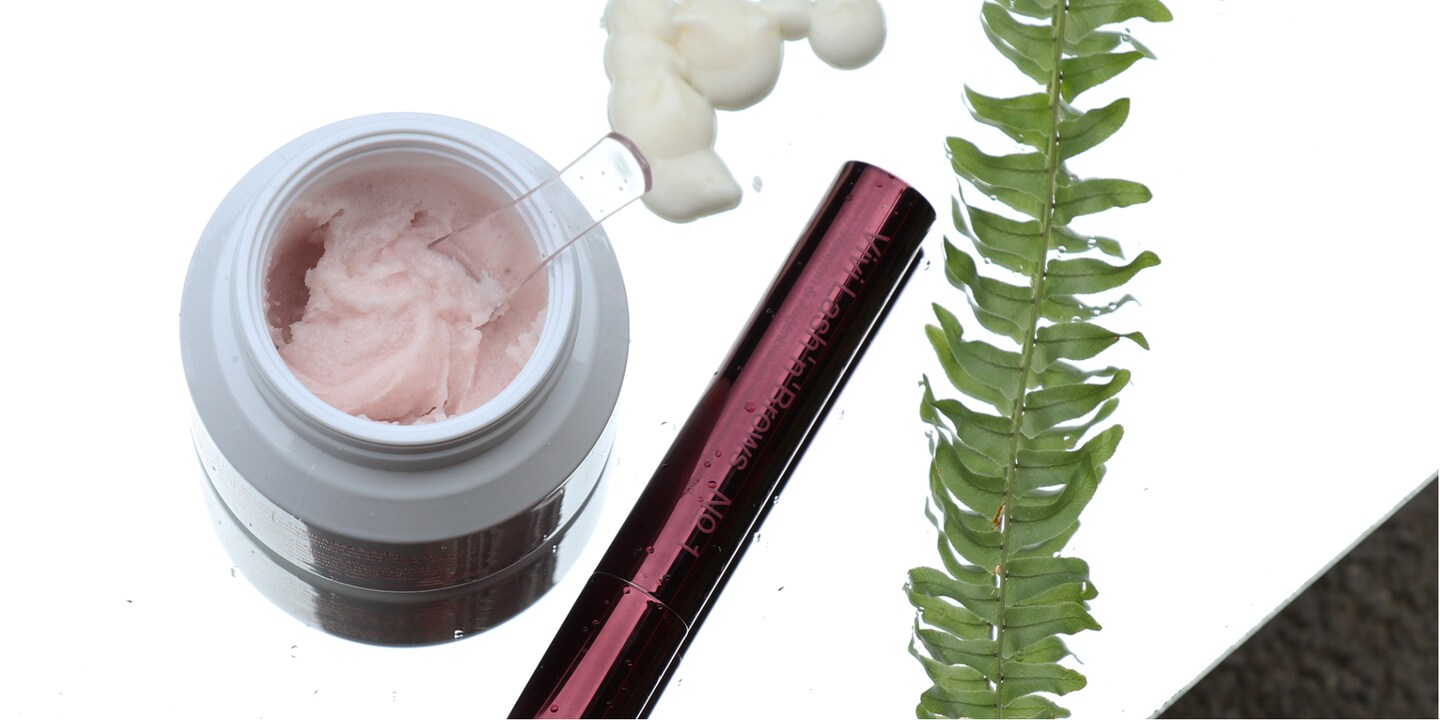 My March beauty favourites

At Galaxus you'll find over 80,000 beauty products. And counting. That's quite a lot. Each month, I share my favourites from this pool of new launches and established classics.
My mirror cabinet is about to undergo a spring clean. Skincare products I was using last year aren't showing the desired effect on my skin today. Maybe I'm just tired of them. Be that as it may, I spent the last weeks putting together a new skincare routine. The project's far from finished, but I'm getting ahead of myself: Here are my monthly favourites for smooth arms, long lashes and a babysoft skin.
Lash 'n' Brows Serum by Vivi Beauty
The price is whopping, but so's the result. After testing several lash serums, I've finally found the one. I've been using «Vivi Lash 'n' Brow Forte» every day for a good two and a half months. I'm amazed. My eyelashes are now almost twice as long as before application. The lash line also looks much thicker. But that's not the biggest plus for me. The serum doesn't leave red areas along my lash line. This was not the case with Revitalash. Although it delivered the results, my red eyelids made it impossible for me to enjoy my long eyelashes. I don't have this issue with Vivi Beauty. Compared to my last eyelash serum test (in German), the packaging and brush also get a thumbs up from me. They allow for good dosage and precise application. In other words, nothing accidentally gets into your eyes.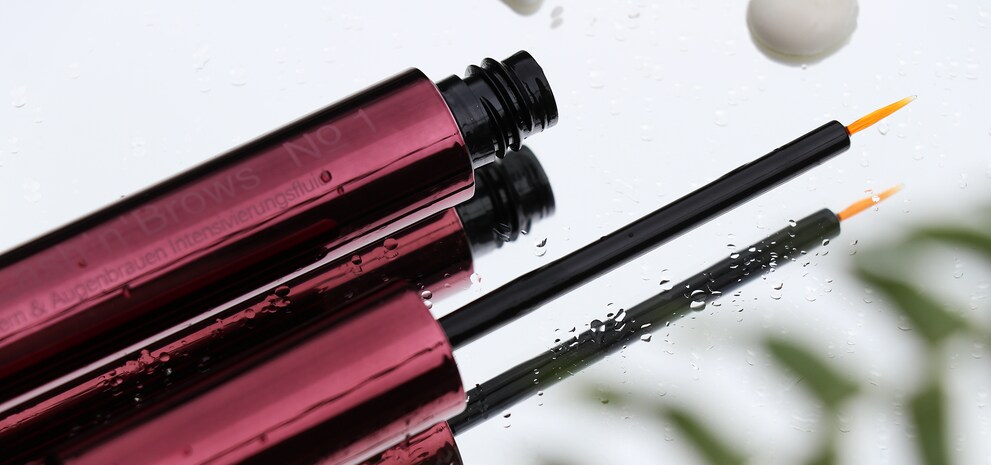 AHA Smart Renewal Body Serum by Ren Clean Skincare
Ever heard of Keratosis Pilaris? The skin disease with the abbreviation KP is characterised by small spots that are red, rough and dry. The spots typically appear on the upper arms, thighs and buttocks. Nothing serious, but still not nice to have. At least not to look at. I have KP on my arms and find it hard not to scratch away at the spots. It goes without saying; this makes matters worse. Meanwhile, more and more products are hitting the market that address this problem. One of them is a body serum by Ren. The moisturising serum contains fruit acid, which acts as a chemical exfoliator, thereby smoothing the skin. I've been using the product for a good four weeks. My verdict? My skin feels much smoother and the scars caused by scratching are gradually fading.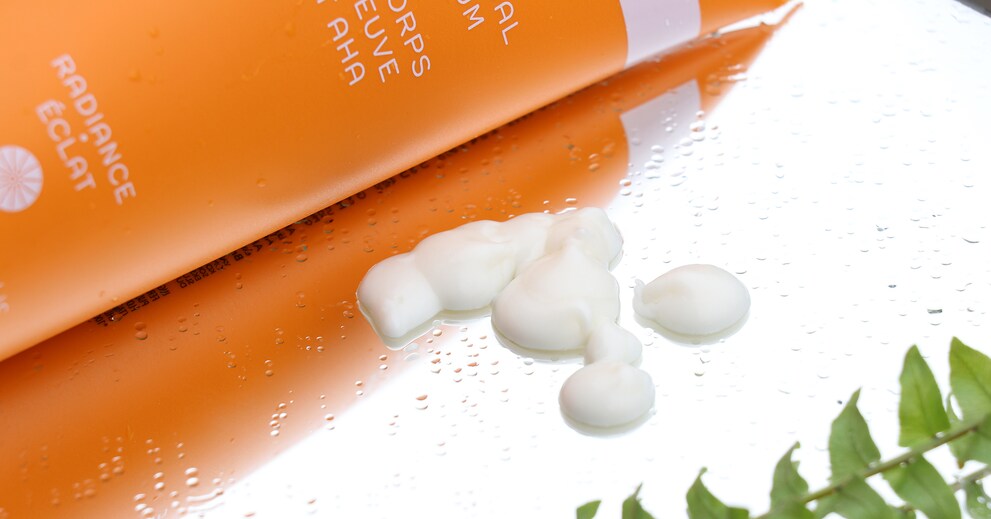 Youth Glow Sugar Mask by Klairs
Originally, I was looking for a mechanical scrub. What I found is a fantastic face mask. «Youthful Glow Sugar Mask» by the Korean beauty brand Klairs is both – rich a mask and effective sugar scrub. What got me was the high quality it has as a moisturising mask. Is it the grapefruit and raspberry extracts or the sugar? All I know is that my skin positively glows after each application – and it's baby soft. Simply apply to damp skin with dry hands, massage in and wash off with lukewarm water after ten minutes.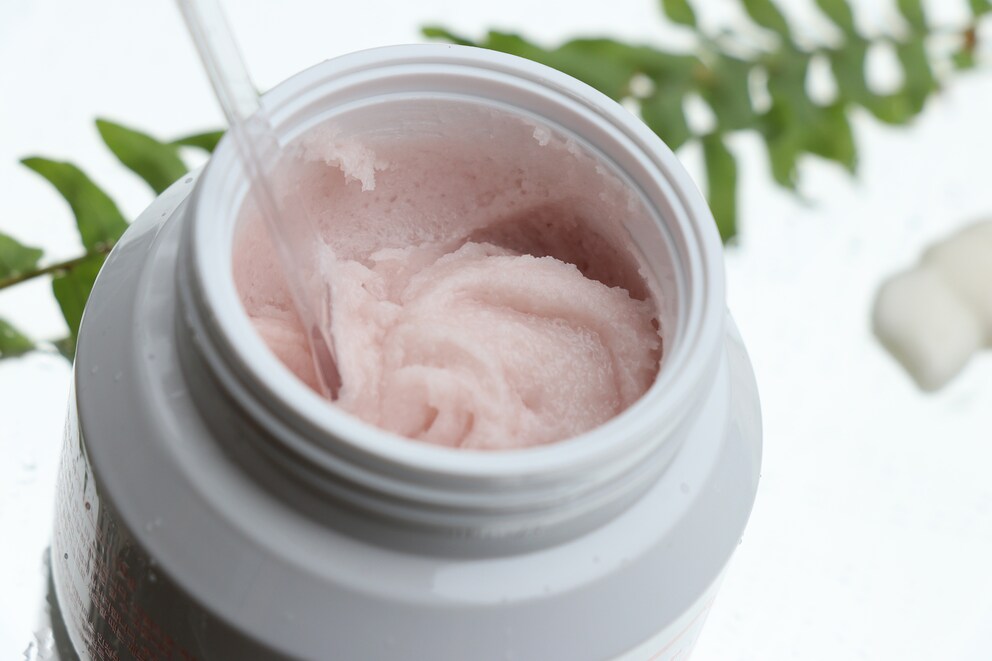 Do you have questions about any of the products or want to share your own favourites? Let me know in the comments!
---

As a massive Disney fan, I see the world through rose-tinted glasses. I worship series from the 90s and consider mermaids a religion. When I'm not dancing in glitter rain, I'm either hanging out at pyjama parties or sitting at my make-up table. P.S. I love you, bacon, garlic and onions.
---
---
These articles might also interest you
Skeleton Loader

Skeleton Loader

Skeleton Loader

Skeleton Loader

Skeleton Loader

Skeleton Loader