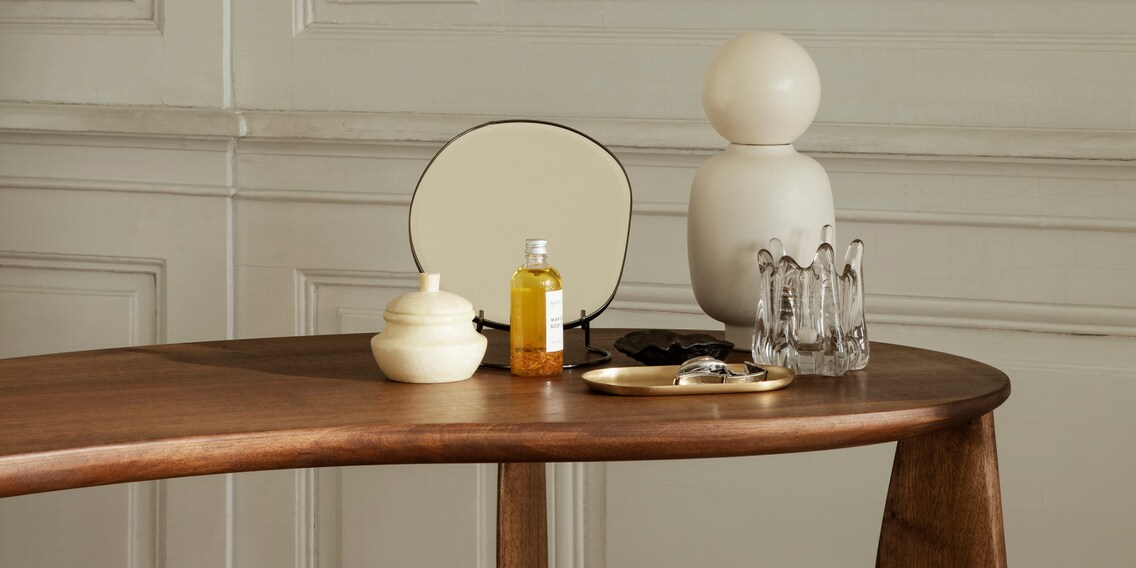 Fashion meets home decor: 5 ways to use jewellery and clothing to decorate your place

Certain garments, jewellery and make-up products do more than just make a fashion statement. In fact, they've got what it takes to become works of art.
I've been the proud owner of a Maison Martin Margiela Ladies' Candy Wrapper Clutch since 2012. Not the original, mind you – but a new version that emerged from a collaboration with H&M. To this day, the humorous design and silvery colour hold a kind of magic for me. And like a magpie drawn to shiny objects, I've got to keep it, despite it not matching any of my outfits. However, I definitely see the design as part of my home decor, whether it's topping off a monochrome stack of books or sitting between funky vases on the sideboard. Who says my Margiela candy clutch can't be an ultra-chic sculpture? There's no reason to hide these kinds of treasures away. All you need are some good ideas for arranging them.
1. Hang them up
Instead of hiding it-pieces away in your wardrobe, you can arrange them on the wall or place them on hangers in the middle of the room. An ordinary clothes rack from Ikea, however, won't do the trick. You need hangers that blend into the wall, giving your stylish shirts and whatever else a place in the foreground. Alternatively, you could go for an unusual design that sort of floats in mid-air – take the curvy coat racks from House Doctor or the ones designed by Andreas Winkler, for example.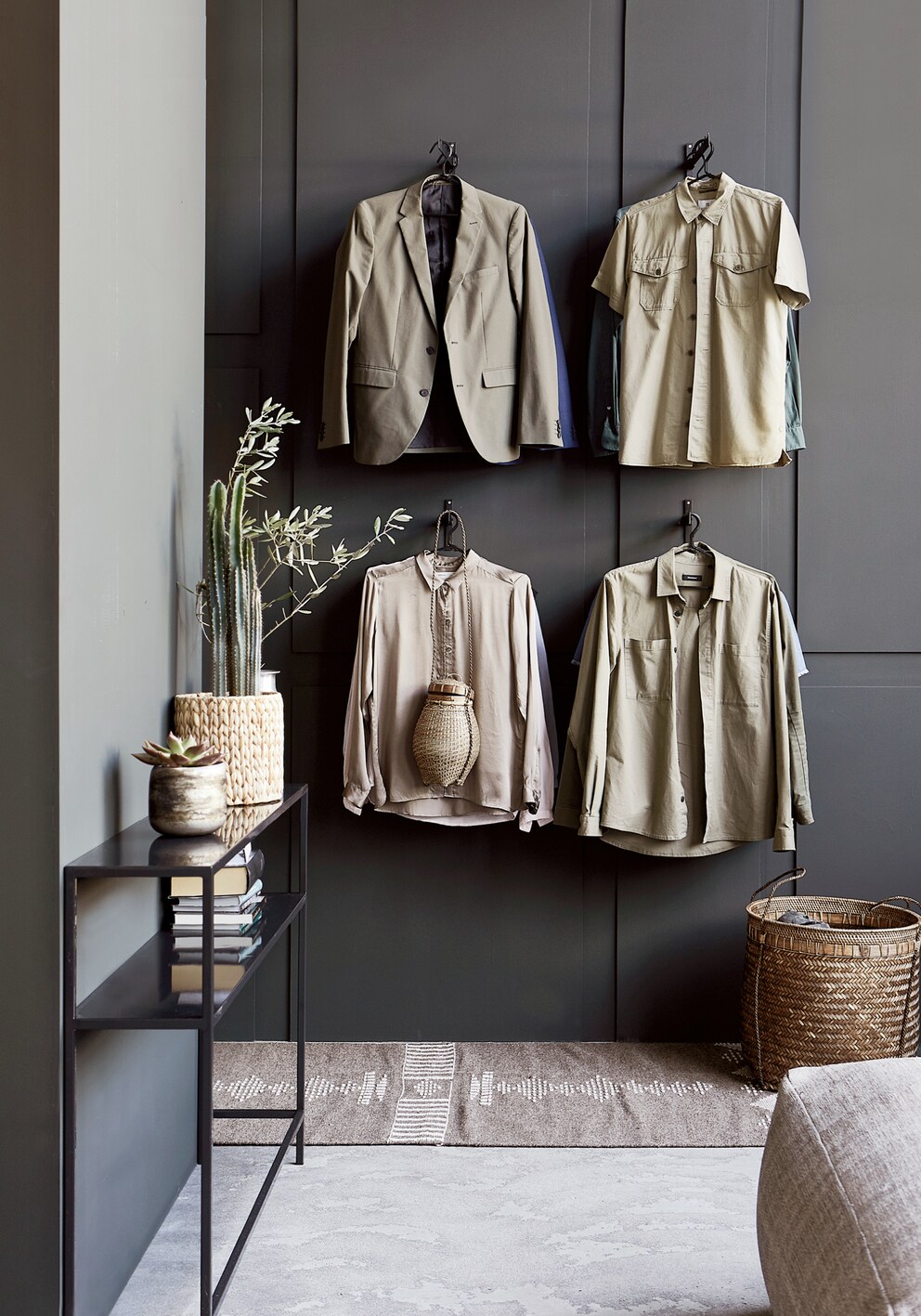 2. Use glass
Whether it's pressed shirts or silk scarves, all sorts of clothing can become wall art when it's set in a frame. They're just artistic screen prints, after all. Showcase yours right on the wall with a few cleverly placed pins. The higher the value of the clothing, the more it's elevated by the right picture frame. Fold your garment of choice and position it within a deep frame. Sports fans have known how to do this for ages. They use framed jerseys like Umbra's T-shaped versions. Alternatively, Galaxus has a selection of display cases for handbags and print shoes that don't fit into frames.
3. Serving up style
Don't just leave your pretty make-up brushes, rings and bracelets lying around. Collect them all on a tray, arrange them around a nice jar or scented candle and use them to create a still life. Pop the small items at the front and the large ones at the back. The individual bits and pieces are strong as a group, creating an accent for the room. They're even more decorative when they're arranged on a tray with a special design on it.
4. Go overboard
Creating a gallery-style wall of photos is very in, but how about using hooks to start a wall of jewellery or hats? It solves two problems at once: organising your accessories and decorating your wall. What you need for this is as much of everything as possible. As is the case for photo walls, more is more. You should also pick out a prominent place in your apartment. If that isn't possible, there are colourful coat hangers that automatically grab attention.
5. Reflection perfection
Display perfume bottles, make-up brushes and other accessories in a new way by going for glistening vases instead of run-of-the-mill, plexiglass storage solutions. This way, you can line them up alongside books, vases or other sculptures. Mirrors also create reflections of light. Simply arrange bottles and jewellery in front of a wall- or cosmetic mirror to grab the attention of bling-loving magpies like me.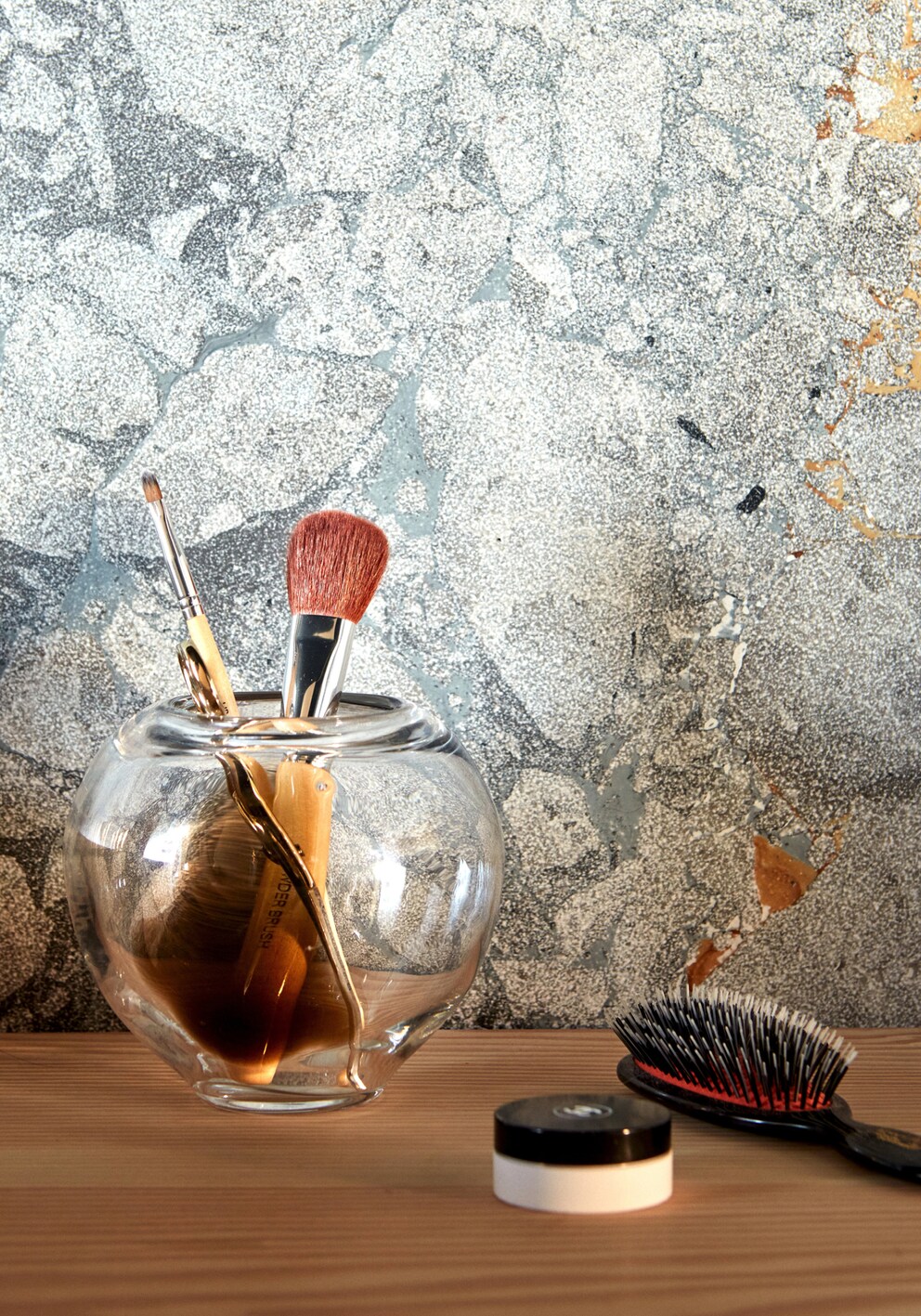 ---



«There are only two ways to live your life. One is as though nothing is a miracle. The other is as though everything is a miracle. I believe in the latter.»
– Albert Einstein
---
---
---
These articles might also interest you
Skeleton Loader

Skeleton Loader

Skeleton Loader

Skeleton Loader

Skeleton Loader

Skeleton Loader