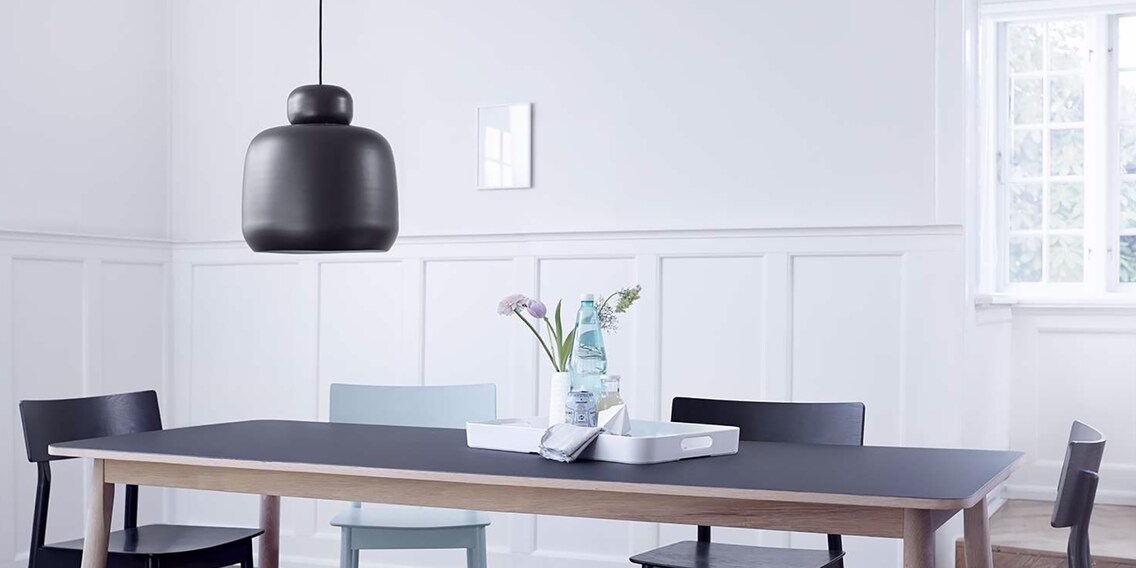 Scandinavian style is best known for soft colours, sparse decoration and simple shapes.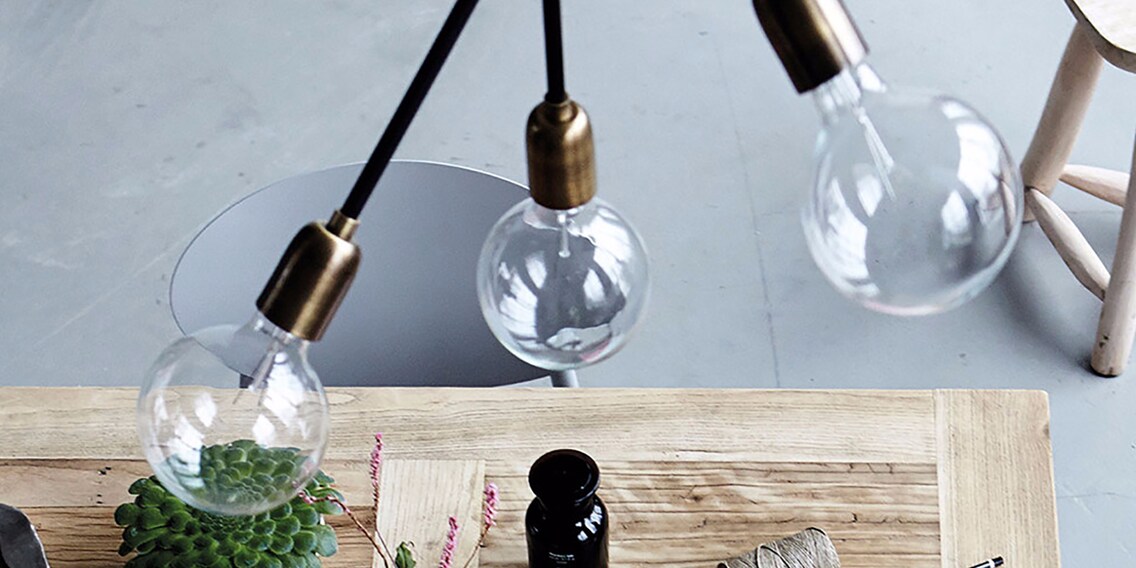 Industrial chic: Scandinavian design likes to add metal furniture here and there.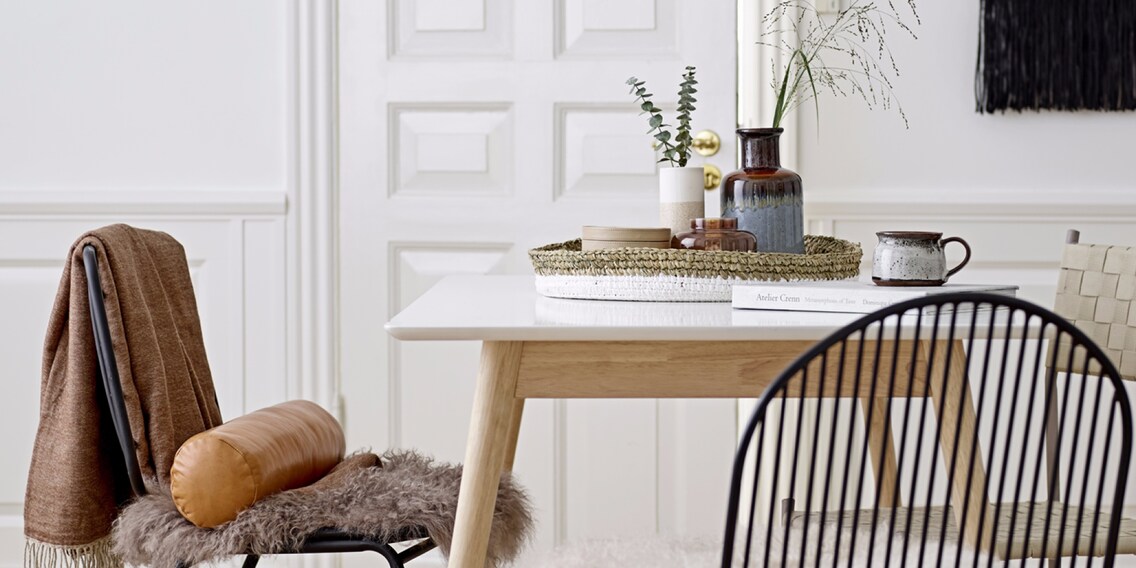 Natural and warm materials such as wood and rattan create a comfy atmosphere.
Eat in style – four Nordic dining room looks to emulate

The Scandinavian countries rally together when it comes to making your four walls as "hyggelig" as possible. Danish and Swedish design in particular sets the tone and conjures up Nordic cosiness in a variety of ways. We have chosen four styles with lots of Scandi brands so there is something for all tastes.
Modern
Scandinavians are probably best known for modern design. Soft colours, sparse decoration and simple shapes characterise their furniture and accessories. They implement their concepts effortlessly without fuss and adornments.
The result is simple, neutral furniture that would be at home in almost any setting. One brand that is typical of this look is Danish Woud. Their work is a modern take on scandinavian tradition and adds a touch of innovation.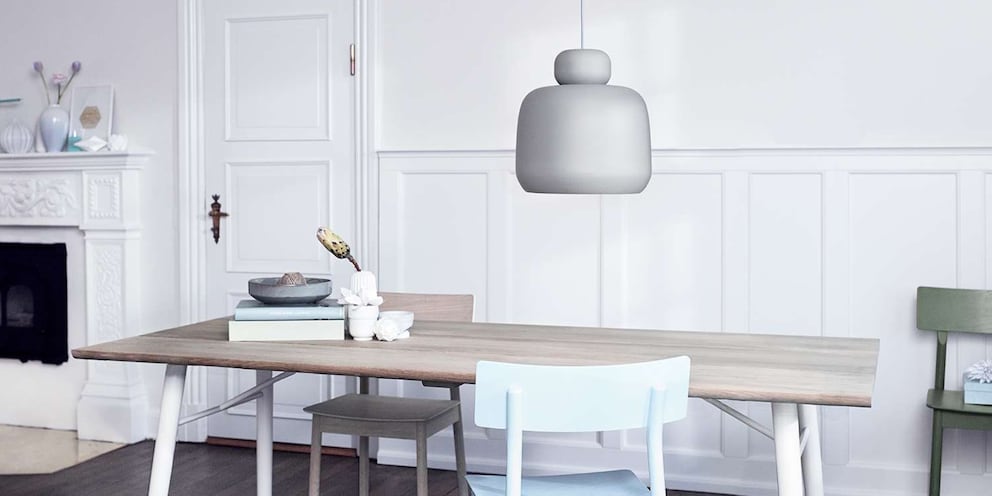 Brands like Woud combine light wood and pastel tones for muted colours with soft accents.
Rustic
Ceramics in earthy tones, natural materials such as leather, linen, lots of wood and rattan define this rustic Nordic design. Brands like Bloomingville add touches of green and flowers to revitalise your four walls. The colour scheme used in this design is also quite sober and features patterns and different textures. Rattan furniture with its beautiful wickerwork is light and stylish.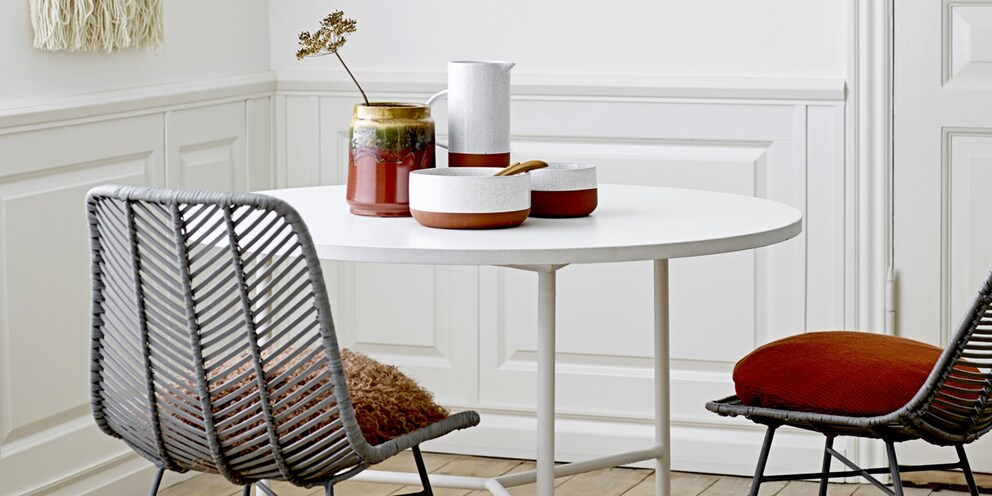 When surrounded by enough white, even dark furniture looks welcoming and fresh. Image: Bloomingville
Industrial
Even industrial chic managed to find its way into Nordic design. Metal furniture in particular is a real favourite in this style. This is partly because brass and copper have been on trend for a while now. But it can also be put down to the fact metal is so malleable and versatile with wood – take your pick from raw, matt or shiny.
Vintage lighting is also popular. Think traditional light bulbs where you can see the individual filaments. It is this kind of lighting that brings a home to life.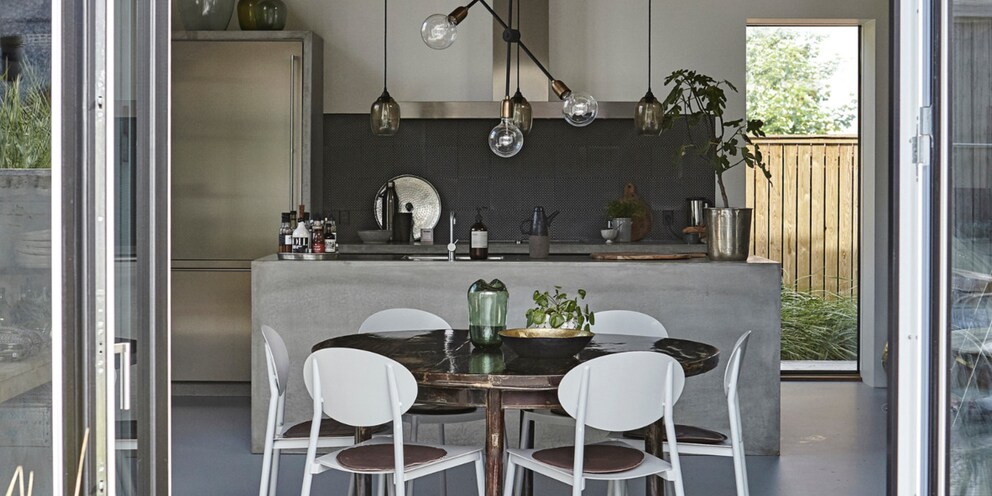 Easy-to-clean metal accessories look great with chrome kitchen fittings in open-plan dining rooms. Image: house doctor
Colourful
Lots of people like to use accent colours when decorating their homes. This colour use is also preferred in Scandi style, which makes it such a good design to adopt. Admittedly, most brands such as Normann Copenhagen are still a bit tentative and prefer soft touches of colour. This is why they go all out with colours when it comes to accessories and furniture. The simple use of form means items can often be combined with coloured walls for a bold, abstract effect.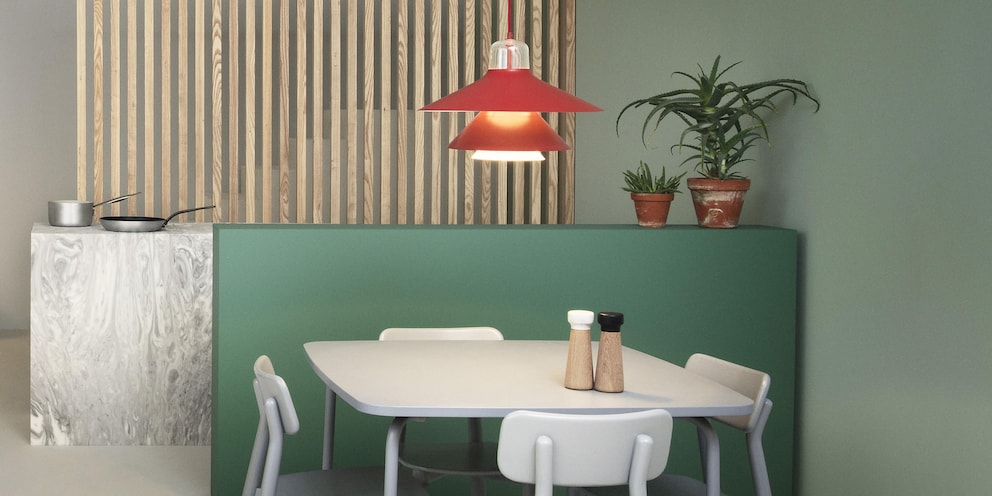 Bright walls and furniture create colour and contrast. Image: Normann Copenhagen
Read more about dining rooms (in German)
---



«There are only two ways to live your life. One is as though nothing is a miracle. The other is as though everything is a miracle. I believe in the latter.»
– Albert Einstein
---
---
These articles might also interest you
Skeleton Loader

Skeleton Loader

Skeleton Loader

Skeleton Loader

Skeleton Loader

Skeleton Loader