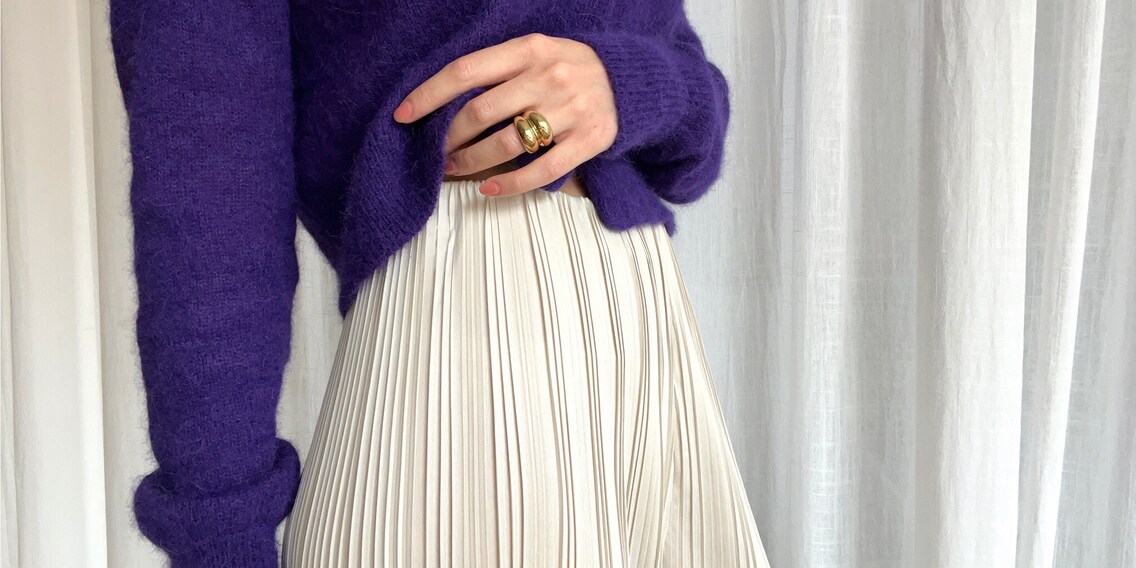 Bored with basics? 5 way to change this

Basics are the essence of our wardrobe; the backbone of our outfits. Versatile, easy to combine, timeless – and dreadfully dull? Not if you keep these five tips in mind.
1. Varied colours
When we think of basics, we think of neutral colours such as white, black, beige or grey. But it doesn't have to be that way. Pastel colours work just as well as beige and bordeaux, while navy or olive can replace black in many outfits. Even rich tones such as royal blue can be combined in a variety of ways – and double as a fashion statement.
2. Interesting textures
Pleated, bouclé or corduroy, structured textiles turn your basics into eye-catchers. Combine and play with a variety of textiles – fluffy knit with smooth leather, corduroy with cotton jersey or suede with silk satin.
3. Special details
Bored of plain clothes with no frills? Look for basics with fun features, such as distinctive denim washes, contrast stitching, gathering, decorative buttons or asymmetrically placed zips.
4. Distinctive tailoring
Basics should be timeless, but by no means conservative. Go for fashionable fits and tailoring. Jeans or trousers, loose fits are currently popular – and that's not going to change anytime soon. Wear wide, barrel or straight-leg pants are you're sure to look stylish and trendy. Other subtle eye-catchers include oversized cuts, shoulder pads, balloon sleeves, cut outs and off-the-shoulder and asymmetric designs.
5. High-quality fabrics
Investing in quality is especially worthwhile for clothing items you'll wear regularly and for many years. Basics made from fine materials such as silk, cashmere or merino wool feel and look great. Especially for minimalist looks, they often make the difference between elegant and boring.
Header image: Stephanie Vinzens
---



Has endless love for shoulder pads, Stratocasters and sashimi, but a limited tolerance for bad impressions of her Eastern Swiss dialect.
---
---
These articles might also interest you
Skeleton Loader

Skeleton Loader

Skeleton Loader

Skeleton Loader

Skeleton Loader

Skeleton Loader