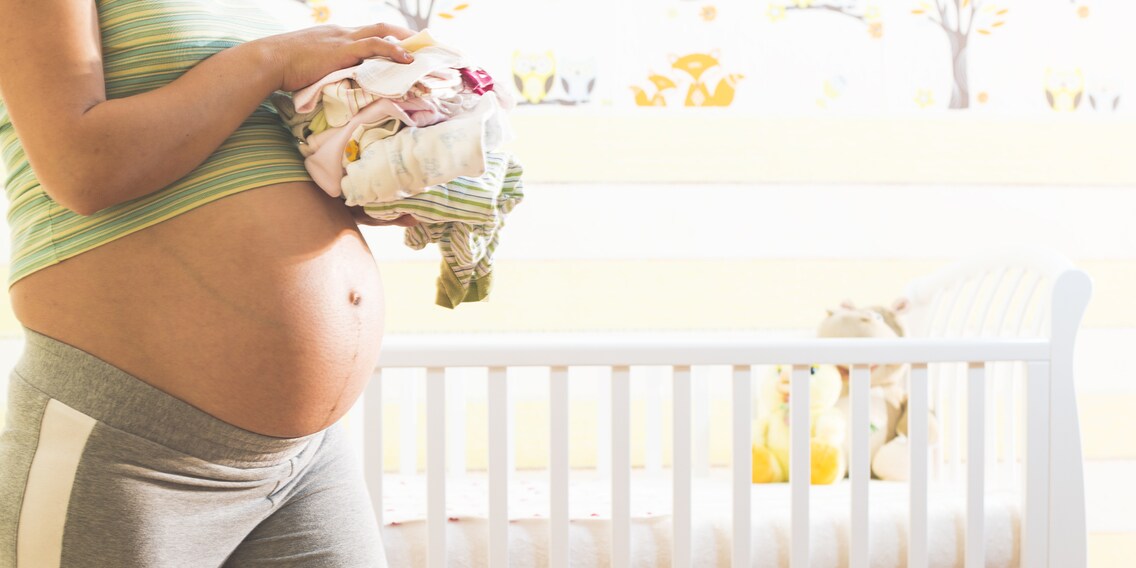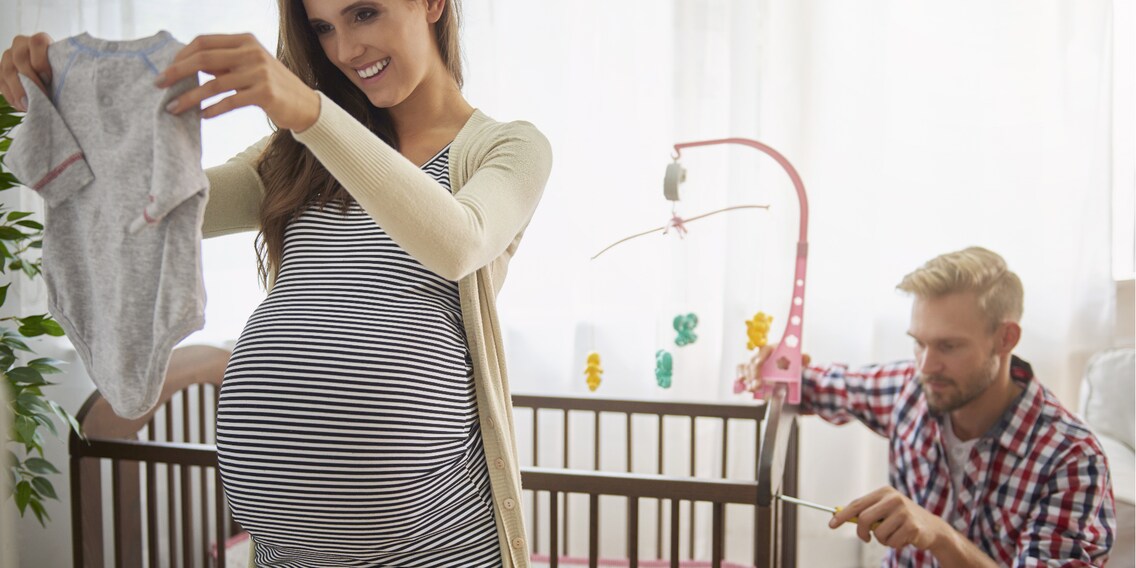 Ten products you need before your baby arrives

Are you pregnant? Don't be surprised if you'll think of new things to get for your baby every day. But there's no hurry. I've come up with a list of ten products that I recommend getting before your baby arrives.
1. Cot, side sleeping crib or baby bassinet
As a newborn sleeps most of the time, it's important to make sure it has a comfortable bed. A cot, a side sleeping crib or a baby bassinet are all ideal; your choice should be based on how flexible you want to be in responding to the needs of you and your baby.
2. Baby car seat
Some hospitals insist on you having a baby car seat to make sure your little one is safe. In my opinion, a baby seat is a must-have; it's a safe bed for babies and offers parents flexibility.
3. Pushchair with carrycot
You don't need to take long walks with your baby in the first few weeks, but going for a quick stroll and catching some fresh air is good for you and your child. As keeping a baby in a curved position for long periods of time might prevent or delay the proper development of the spine, it's essential to have a carrycot.
4. Clothing
Babies are not yet able to regulate their own body temperature and rely on their parents to decide whether they're too hot or too cold. Therefore, it will make your life easier if you have a large choice of clothes in the first few weeks, allowing you to react flexibly to changing temperatures.
5. Nappies
Sleeping, drinking and peeing are what babies do most in the first few weeks. This might sound boring, but babies learn new things very quickly. Yet, getting a jumbo pack of nappies and wet wipes is definitely worthwhile – you'll need them all.
6. Baby bottle
You might think you don't need a bottle while you're breastfeeding, but you do. Bottles are great to feed your baby water, fennel tea or milk if it refuses to breastfeed or is sick. Have a bottle ready just in case.
7. Nursing pillow
Breastfeeding your baby in an awkward position can cause your nipples to get sore. Perfectly designed to meet the needs of breastfeeding, nursing pillows are a great help. If you buy one early, you can also use it to support your sleeping position during pregnancy.
8. Baby monitor
Playing lullabies during pregnancy is believed to help your baby sleep once it's born, as it recognises the tune. A baby monitor with intercom system can be used as a walkie-talkie and is a great way to keep an eye (and an ear) on your newborn.
9. Changing mat
You can change your baby's nappy anywhere and on any surface. Personally, I like having a room in my home that's decorated to make for a perfect nappy changing room. A matching changing mat makes sure your baby is comfortable.
10. Baby care set
Babies have soft and sensitive skin, soft nails, a sensitive scalp, fine hair and a delicate nose that they cannot clean themselves. A good care set has everything you need, even a thermometer.
These ten products are based on my experience and are a selection of many more products I find useful.
What are your must-haves? What would you recommend getting before your baby arrives and what is essential in your everyday life with a newborn? Is there anything you don't need? Feel free to share your experiences, I'm happy to hear from you and might write a follow-up with your inputs.
---



I'm the cook, cleaner, police officer, nurse, entertainer, motivator, author, storyteller, coach, organiser, chauffeur, lawyer and judge. To put it simply, I'm a mum to a daughter and not just a (Content) Manager at the office but also at home.
---
---
These articles might also interest you
Skeleton Loader

Skeleton Loader

Skeleton Loader

Skeleton Loader

Skeleton Loader

Skeleton Loader