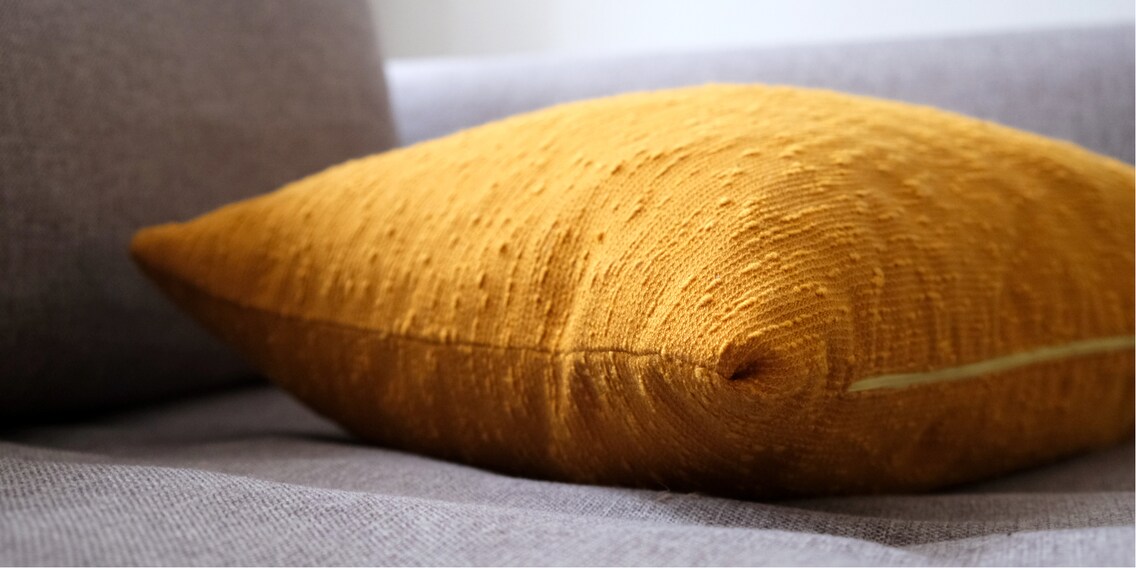 Pias Picks: The soothing fabric named Bouclé

I like many things, but my apartment can't fit them all. So, many products end up in my watch list instead of my shopping cart – and here, because you might like them too. This time: the tactile textures made famous by Coco Chanel.
Bouclé had almost been forgotten. Now the coarse-looking material is back on the radar of countless furniture brands, encompassing sofas, armchairs and more. Made famous for the first time when Coco Chanel made it into fabric, Bouclé had previously only been used in carpet design.
The fashion designer actually designed her first tweed suit in the 1920s but the outfit didn't become famous until the appearance of the Bouclé version in [1954]. (https://artsandculture.google.com/exhibit/coco-chanel-modernismus-the-metropolitan-museum-of-art/7QKCy_v7yDpuIg?hl=de). Whether in [Jackie Kennedy pink] (https://en.wikipedia.org/wiki/Pink_Chanel_suit_of_Jacqueline_Bouvier_Kennedy) or [Kate Middleton blue] (https://www.hellomagazine.com/fashion/royal-style/20210408110544/kate-middleton-chanel-tweed-jacket-lookalike/), Bouclé has never gone out of fashion – except in the area of furniture design. In the 1970s, it could still be found everywhere, but it was then ousted by other trends, including shabby chic and Memphis design. So after an absence of four decades Bouclé has found its way back into our homes – and rightly so in my book.
How the fabric is made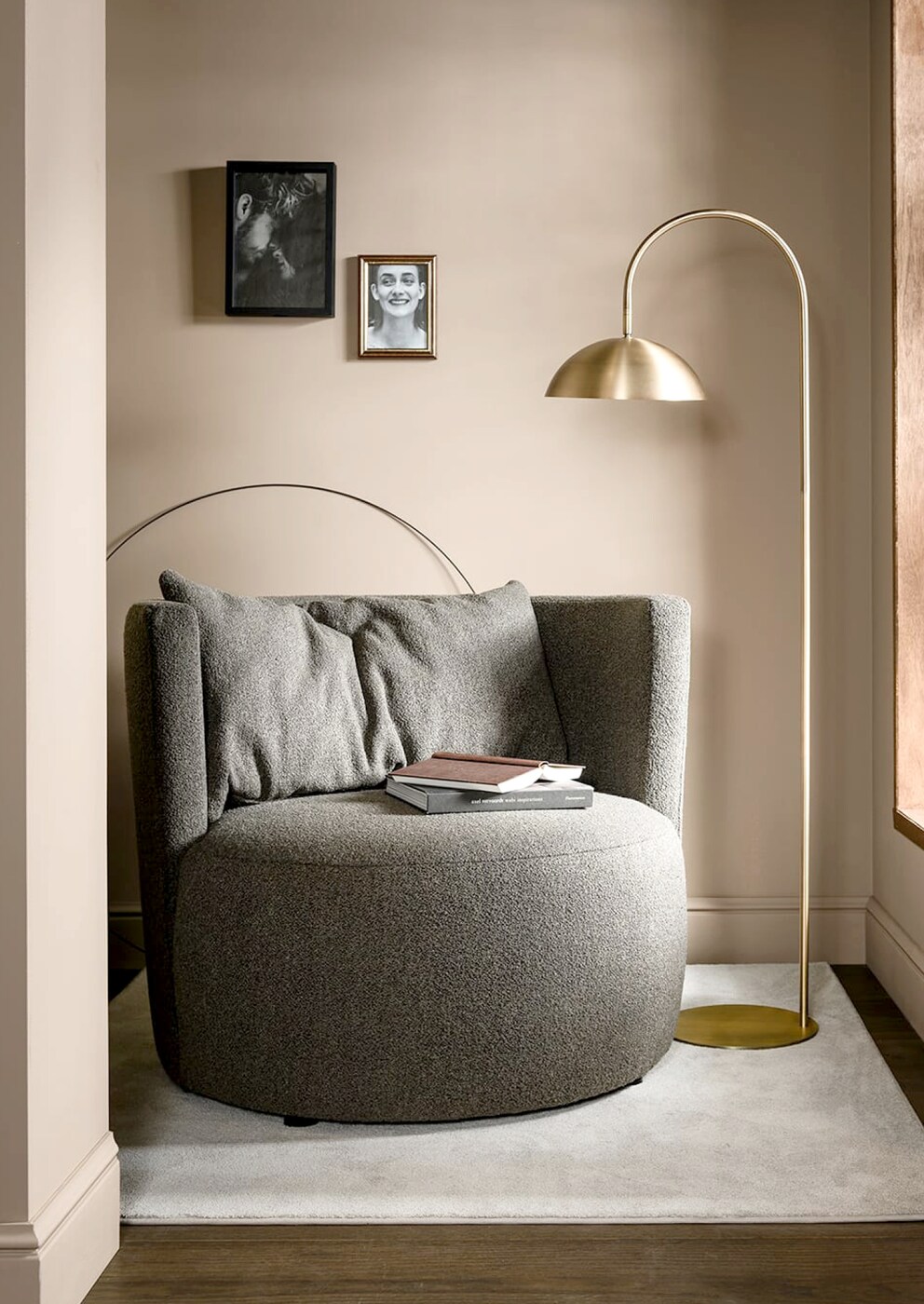 Boucle is the French word for «loop» or «curl». To produce the material, at least two strands of yarn are combined, run lengthwise or diagonally and can be smooth or rough. Tension is created by twisting just one of the two strands. As a result, the looser strands form lots of loops or, as I like to call them, bobbles. This irregular structure has two important advantages: the «folds» form a pattern, and the material doesn't crease.
My mustard-yellow cushion with its Bouclé cover is proof of that. Given to me by my grandmother when she had to move into a smaller flat, it was always my first choice when I had afternoon naps at her place as a kid. Back then, the cushion sat on a 1970s brown, faux-fur couch. I've now adorned my grey, Scandinavian sofa with it.
Here's why I've got a soft spot for Bouclé
With its bumpy texture, Bouclé matches many styles of home – from sun-drenched, to rustic, to slick, modern rooms. This is especially the case when different colours come into play – Bloomingville cushions or the Cosy Living blanket being prominent examples.
The loops structure the fabric while creating a pattern which particularly comes into its own paired with light, monochrome shades. On my cushions they're smooth and soft as clouds. There are however other pieces which are made with a raw, rough yarn. Great designs use contrast to emphasise the quality of Bouclé by combining it with other materials such as leather, wood or other elements such as fringes.
Bouclé as an upholstery fabric stands the test of time because its structure is scuff- and tear- proof. As a result, it can be boldly used in bright colours. Besides, the fabric's irregular pattern makes it very forgiving when it comes to stubborn stains.
Last but not least, the material warms up cool surfaces such as concrete and marble – not just visually, but physically too. It's thick, and, just like my cushion cover, is often made of wool yarn.
This particularly tactile fabric making a comeback now of all times is linked to the revival of the seventies. As well as Bouclé, curved shapes and Monsteras are popular again. I hope it stays that way. To me at any rate, my Bouclé cushion is a true design classic.
---



«There are only two ways to live your life. One is as though nothing is a miracle. The other is as though everything is a miracle. I believe in the latter.»
– Albert Einstein
---
---
---
---
These articles might also interest you
Skeleton Loader

Skeleton Loader

Skeleton Loader

Skeleton Loader

Skeleton Loader

Skeleton Loader