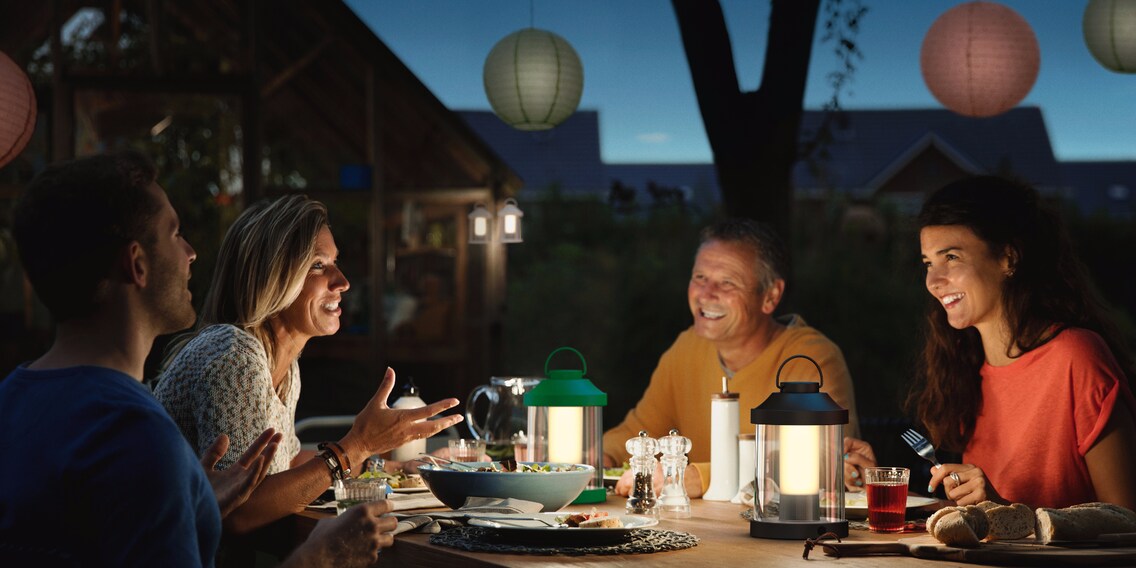 For maximum flexibility: These mobile models, such as the Philips "Abelia", bring light to wherever you are.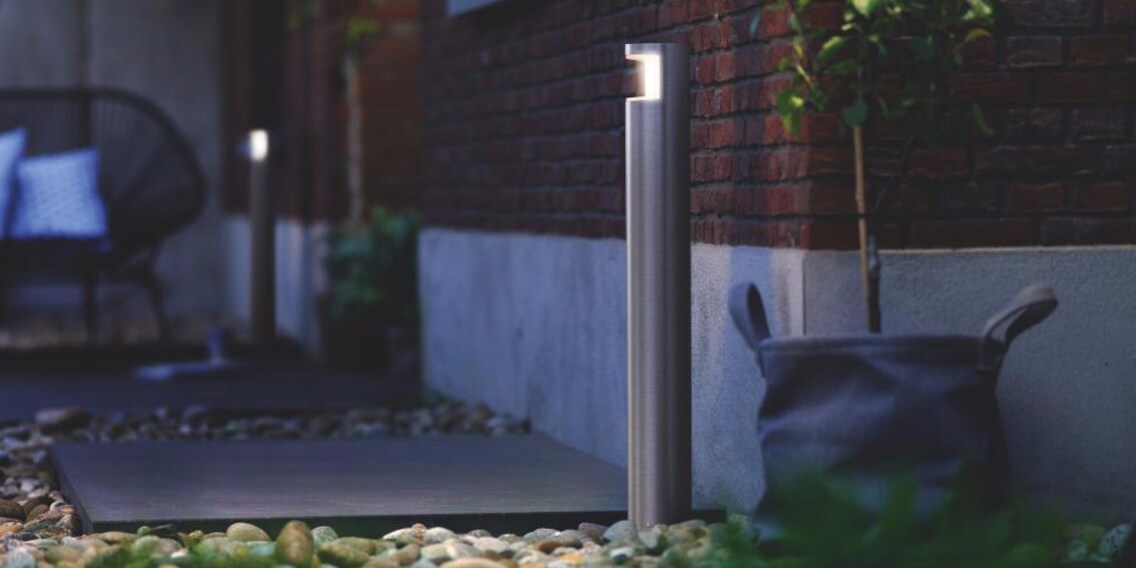 Lighting the way – weatherproof standard lamps.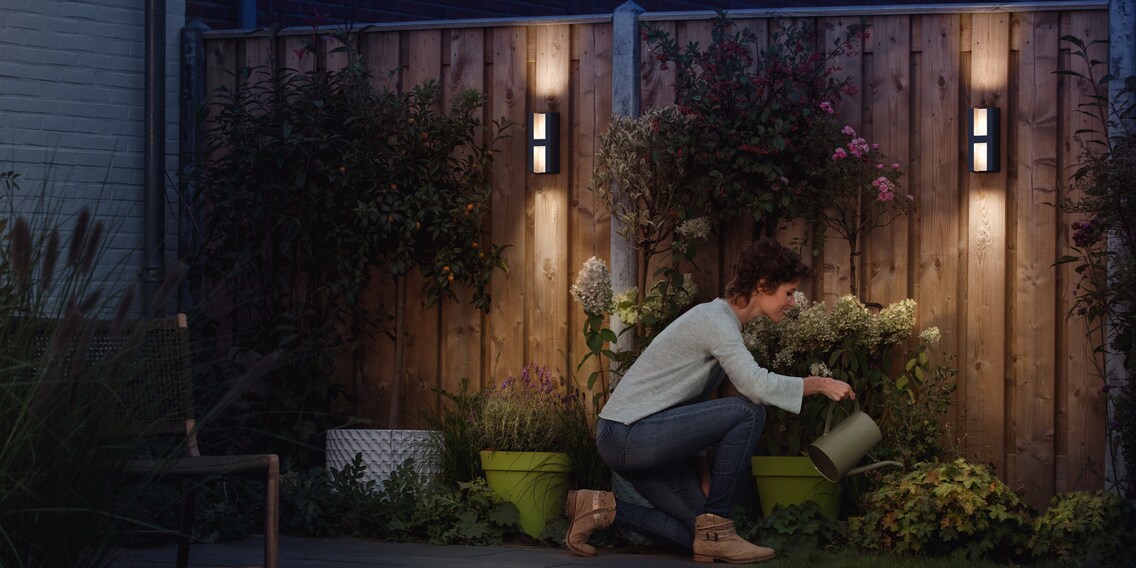 Great when mounted to entrances or fences.
Light in summer: Ideal outdoor illumination
These lamps are great companions for outdoor use. Come rain or shine, they will highlight your favourite feature on the balcony or in the garden. We've put together suitable lamps for your outside area so you can make the most of those warm summer nights.
Mobile lamps
Thanks to smart USB or solar charging features, these models are wireless and great to look at. Take the "Abelia" lantern – its candlelight mode imitates the romantic flicker of a candle and is just perfect for those special moments. All three models have one thing in common: They illuminate and add a special atmosphere to wherever you may take them.

Decorate the "MyGarden Solar" according to your taste and add your personal touch to a cozy evening outdoor. Image: Philips.
Floor lamps
These little powerhouses for your garden or terrace are true eye-catchers. With designs ranging from traditional to modern, you're bound to find a lamp that suits your outdoor area and style. Here, the common feature is their low energy consumption. "Philip MyGarden Creek", for example, is particularly long-lasting and efficient thanks to LEDs. Models including the "PLM Design Liberty" are also dimmable and create a particularly soft light. No matter which one you go for, you will get the atmosphere right.
Standard lamps
These tall, weatherproof standard lamps emanate lively colours. They illuminate paths and ensure that your garden is shown in the right light. All three models feature energy-saving LED technology and generate warm white light. The "Life Model A" lamp is battery-operated and comes with a remote that allows you to set the atmosphere you want. In addition, you can choose between the four colours red, blue, green or white. The lamp is also suitable for a cozy lounge area.
See all outdoor standard lamps
Wall lamps
These models leave nothing to be desired. Perfect for front doors or terrace walls, sporting a minimalist or classic design and giving off plenty of light. The Philips Greenhouse lamp not only looks cool, it also features a state-of-the art solar-driven LED system as well as a twilight. It doesn't get more energy-efficient than that.

The energy-saving lamp "Philips Provence" turns night into day. Image: Philips.
Pendant lamps
These models have a special charm and are modest – little would you know how smart they are just by looking at them. They are dust and waterproof, making them perfect for outdoor use. What's more, the Brilliant Reed pendant lamp is dimmable and creates a particularly cozy atmosphere for al fresco dinners.
You might also like the following article (in German):
Skeleton Loader

Skeleton Loader
---



«There are only two ways to live your life. One is as though nothing is a miracle. The other is as though everything is a miracle. I believe in the latter.»
– Albert Einstein
---
---
---
---
---
These articles might also interest you
Skeleton Loader

Skeleton Loader

Skeleton Loader

Skeleton Loader

Skeleton Loader

Skeleton Loader