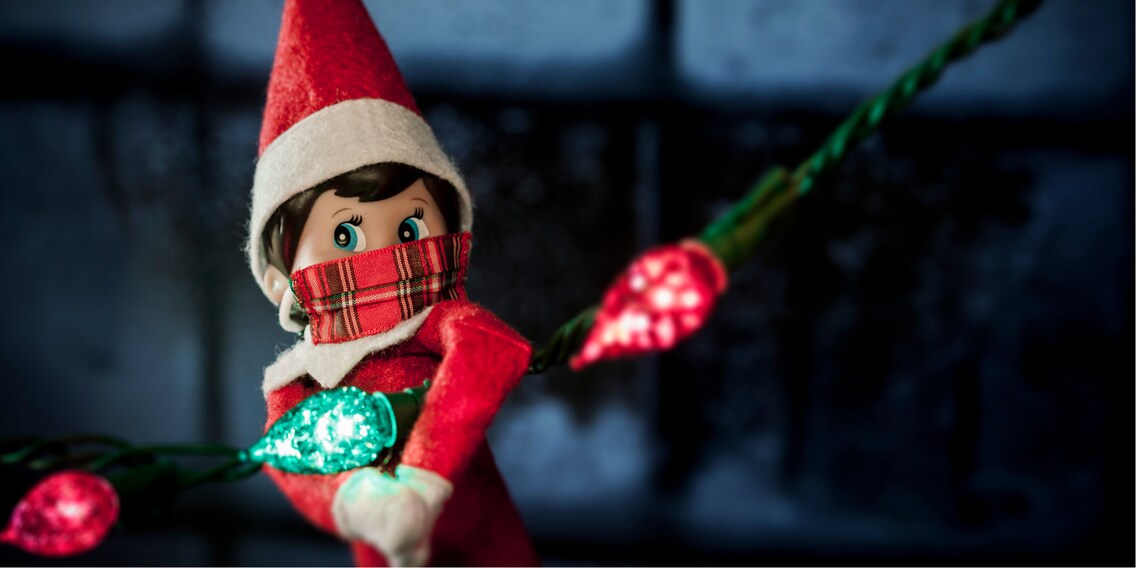 Home accessories from hell – Christmas edition

Beauty, famously, is in the eye of the beholder. These items from our range, however, go far beyond the question of mere taste. Welcome to my personal interior design nightmare.
The festive season makes itself known in the cosy, beautiful atmosphere that surrounds us. It's just a shame that, every now and then, it's shattered by ugly Christmas decor. Here's a collection of items that my colleague Natalie Hemengül and I are convinced can't be beat in terms of hideousness.
Fillable Christmas ornaments
Natalie: «Some things are better off without a 'personal touch'. Christmas tree ornaments are one of these things. Transparent DIY models filled with glitter, fake snow, photos or figurines of your choice are a disservice to any Christmas tree. How would you like to be felled and dragged off, only to be adorned with the products of an arts and crafts session gone wrong? I shudder at the mere thought.»
Too forced
Pia: «What do Harry Potter, bags or toilet rolls have to do with Christmas? My point exactly. It's bad enough that the celebration often morphs into a consumer frenzy. I don't need to see a questionable interpretation of a Chanel bag dangling from the Christmas tree, too.»
Elf on the shelf
Natalie: «This elf proves a shelf can indeed be terrifying. Mind you, I do like the idea behind this American Christmas tradition. But this model is so creepy that I would rather buy Chucky, the murdering doll. The plump rosy cheeks look like the result of a botox party, while the big blue eyes and mischievous grin make me feel like my every move is being watched. Kids or no kids, why would I voluntarily keep this thing in my apartment?»
Christmas gnome
Pia: «To me, these Christmas gnomes are nothing more than hairy garden gnomes gone astray in my home. They belong in the creepy cabinet instead of on the shelf and look like Gandalf from Lord of the Rings with their pointed hats – like a rather ill-tempered one, at that. Its hat hangs all the way down over its eyes, reaching its bulbous nose. Even worse are 'rock'n'roll' versions that sport sunglasses and a slogan T-shirt alongside fluffy fur slippers.»
Christmas window decals
Natalie: «Colourful window decals are the Christmas equivalent of wall tattoos – tacky and painful to look at. But even I can't deny their one advantage. Namely, if you want your peace and quiet during the holidays, they'll make damn sure that everyone will stay far away from your place. If you really want to decorate your windows, pretty paper cutouts or DIY paper star ornaments are the more elegant option.»
Christmas-themed rugs
Pia: «Odds and ends are part of the Advent season, sure. But a rug is one step too far. Especially if the motif is a supposedly cheeky one.»
*Do you see things differently? We're happy to chat about it with you in the comments section. *Want to see more of what my colleague Natalie Hemengül and I find tacky? Here are previously published articles from the series:
---



«There are only two ways to live your life. One is as though nothing is a miracle. The other is as though everything is a miracle. I believe in the latter.»
– Albert Einstein
---
---
These articles might also interest you
Skeleton Loader

Skeleton Loader

Skeleton Loader

Skeleton Loader

Skeleton Loader

Skeleton Loader