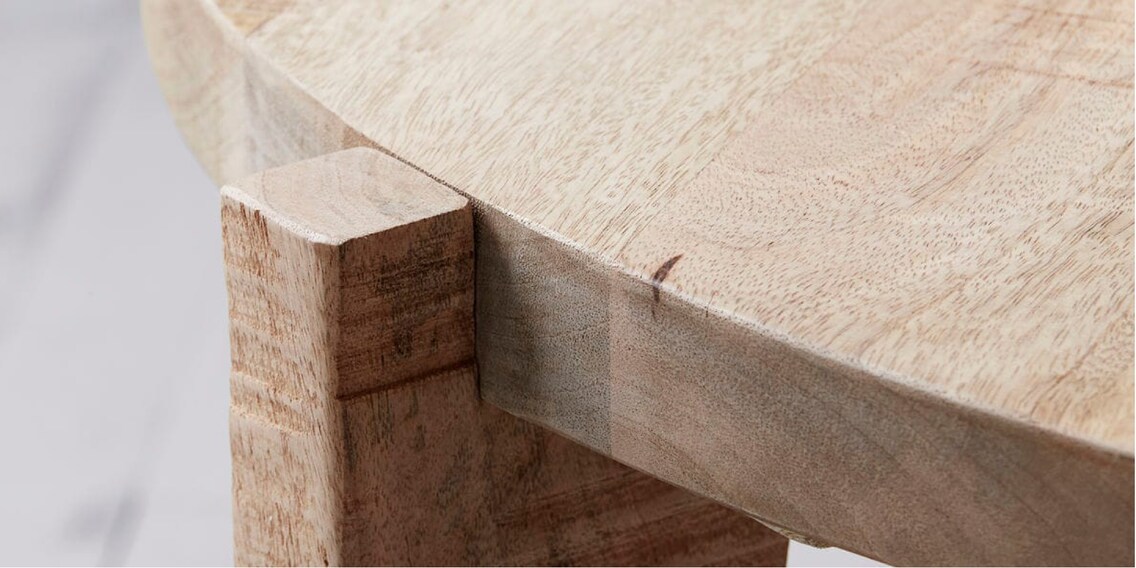 Form follows function: my top 10 side tables

There are two guiding principles in product design. Either an object's purpose dictates its shape, or its shape dictates its purpose. Both principles have some allure, and both are justified. Here I'm setting out five of my top design picks – visually or technically – from each category. This month, it's time to talk side tables.
The names of these allrounders just don't do them justice. The [side table and the coffee table] (/en/s14/producttype/couchtable-890?tagIds=99-1206) are more than just sidekicks to the leading characters in our furniture collection. Okay, maybe they're sometimes just storage spaces by the sofa. But if you choose an eye-catching one, it'll provide the room with some decoration too. Every month I share ten designs of various pieces of furniture that convince in terms of functionality and design.
Function
1. Hitti
«Hitti» makes use of space. The compact table by the Danish brand Bloomingville has a basket for storing your odds and ends, making the room look much tidier. Its mixed materials, brown tones and soft lines give «Hitti» warmth, making it a good fit for a rustic interior.
2. Dania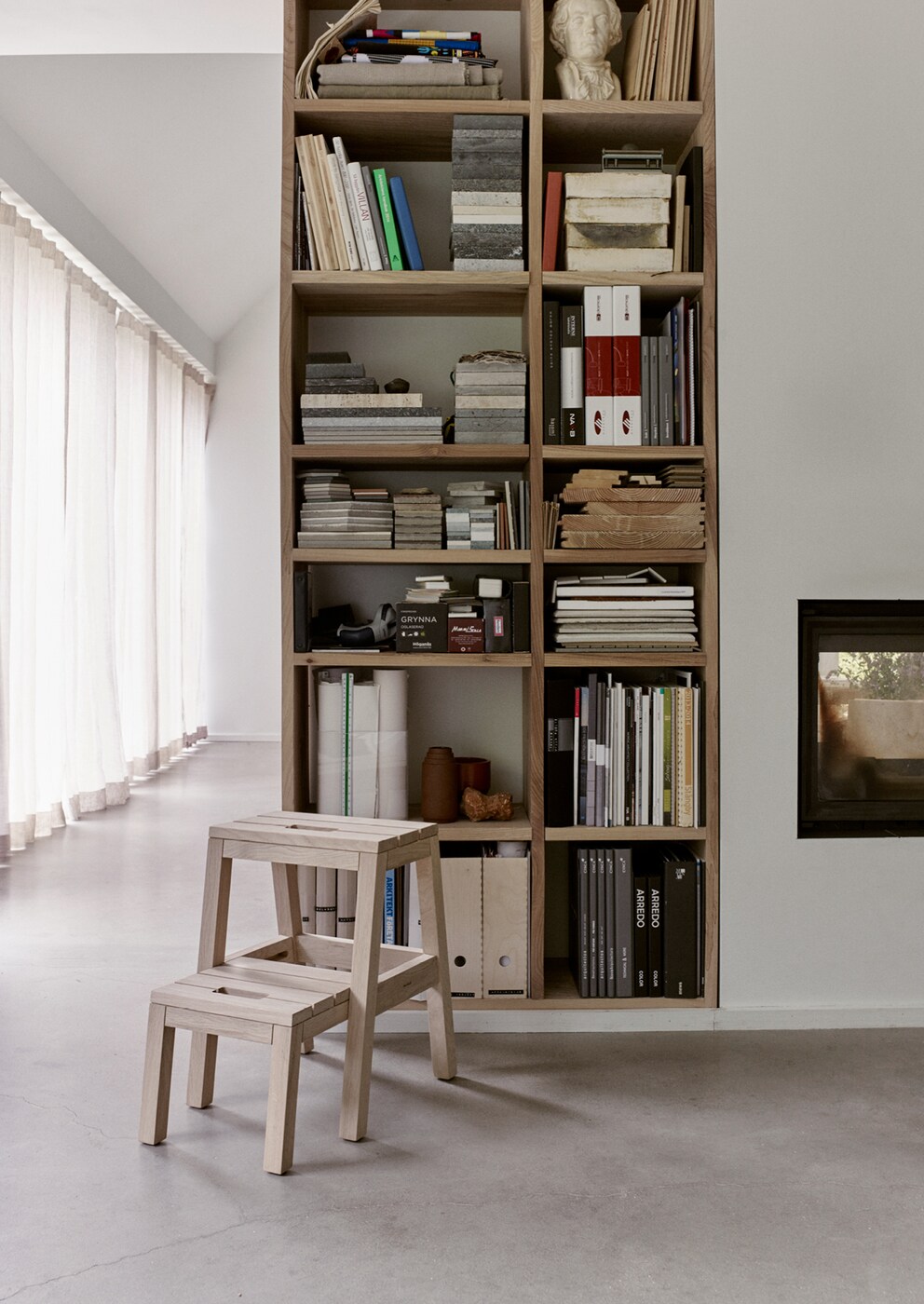 «Dania» with its step-up portion by the Danish label Skagerak is both beautiful and smart. Whether you're using it as a stool, side table or step ladder, this piece works both indoors and outdoors. For the ladder, simply pull out the bottom step and your peskily high bookshelf or blinds will be within reach. When folded out, «Dania» even becomes a plant holder when folded out. This versatility, as well the sleek shape and FSC-certified oak give the design a timeless quality. Why is the oak important? The wood naturally contains a preserving oil that makes it easy robust and easy to clean.
3. Woood
Square-shaped, practical, good: This coffee table by Dutch brand Woood is a fake. While it may be masquerading as marble, it's actually made of pressed MDF wood, and can't handle more than 10 kilogrammes of weight. This makes it is cheaper and extremely light. With its neutral design, it wouldn't look out of place as an art gallery pedestal – it could even get away with being in a shoe shop. The best thing? Unlike a real block of marble, the table has a box section, which can be used as a secret compartment. At 5 kilogrammes, not much elbow grease is involved in lifting it.
4. Oka
The «Oka» side table reflects its surroundings, making the room look bigger. The glass is designed to look particularly old – an effect which Danish manufacturer Nordal likely achieved with the help of metallic paint, making each piece unique. Nevertheless, what distinguishes the side table from a work of art is the pièce de résistance: its functionality. If you lift Oka's stone top, you'll find storage space inside, where you can stash blankets or cushions. Despite its storage space, the coffee table takes up a lot of space when it's being shown off. As a result, it's not really suitable for small rooms.
5. Carie
This coffee table «Carie» by the Turkish brand Opviq makes my eyes light up - as does everything on its wooden top. Incorporated into the furniture is a lamp, which flaunts its bulb in a metal lampshade. With a filament LED you can give your home a bit of industrial charm, and if you have an extension cable, you can set it up anywhere in the room. In reading corners or other niches however, is where it really comes into its own, making even the most inconspicuous parts of a room catch the eye.
Form
1. Ayah
«Ayah» by Bloomingville is for anyone who's brave enough for a bit of colour. Resplendent in mustard yellow, the coffee table adds warmth to even the grayest of rooms. And this despite it being cast from a cool material: iron. At the same time, it grabs attention with its unusual shape, reminiscent of an upside-down wine glass. «Ayah's» curves are a nod to the current curvy design trend, and on top of that, there are no sharp edges to bump into. The table works well next to a sofa or armchair, so that your book or glass of water is within reach. On the other hand, it looks just as good solo, and can turn corners into showstoppers.
2. Sidepig
The folks over at Amsterdam design label Werkwaardig have a sense of humor. Their design "Sidepig" looks vaguely like a piglet. With its fat belly, wide snout and curly little tail which serves as a handle, I can't help smiling when I see it. It's especially suited to a kid's room, but its neutral colour also makes it a winning choice for the bedroom. Wherever you put it, it'll steal the limelight from any other objects and furniture. And because its «skin» is made of outdoor-grade recyclable polythene, this little house piggy can also be put to work outside.
3. Place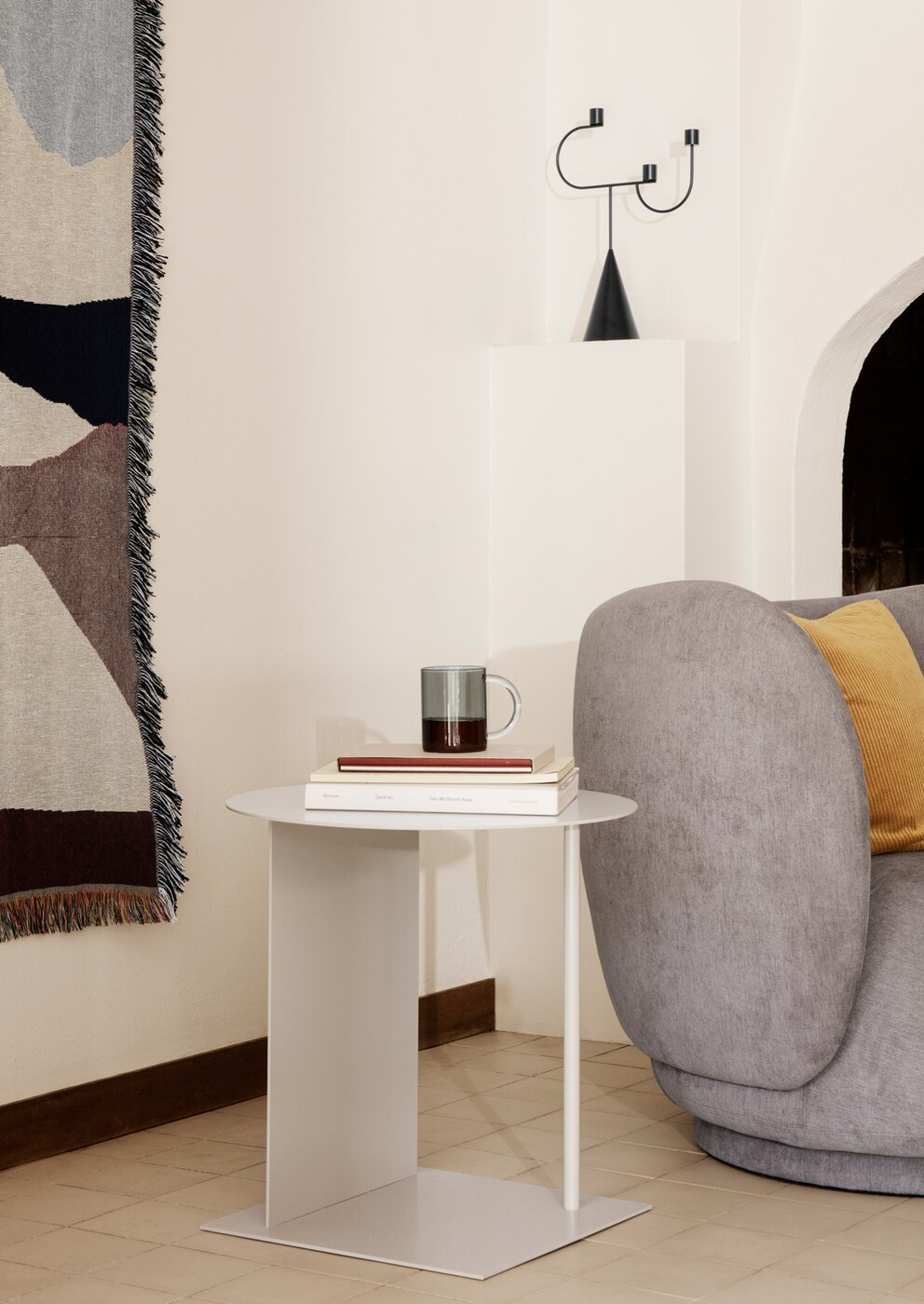 «Place» by Copenhagen label Fern Living has a slim profile. At least from one side. Depending on your line of vision, the side table appears in many different forms. It's composed of geometric shapes, such as a circle that turns into a cantilevered table top. The bottom of the table forms a rectangle, doubling as a magazine or plant holder. This way, the small table makes other things big without stealing their thunder. Made of cream-coloured powder-coated steel, "Place" is both discreet and durable.
4. Bulb
You might be wondering: should my cup sit here? Or should I? With «Bulb» by the Dutch brand Vtwonen, the answer is, both! Just not at the same time. «Bulb» is a table that doubles as a stool. Wave-shaped, it brings a bit of pizzazz to an indoor space – and unexpectedly, is made of something you'd mostly typically in the kitchen: ceramic. Like a plate, its centre is a shiny, glazed surface and the rest is matte. Made by hand, no two pieces are alike. This fact, as well as its asymmetrical edges and its curves, make it as much sculpture as furniture. Its only shortcoming is that ceramics are more fragile than wood or metal. To protect the chair and the floor, felt chair gliders come in handy here.
5. Bali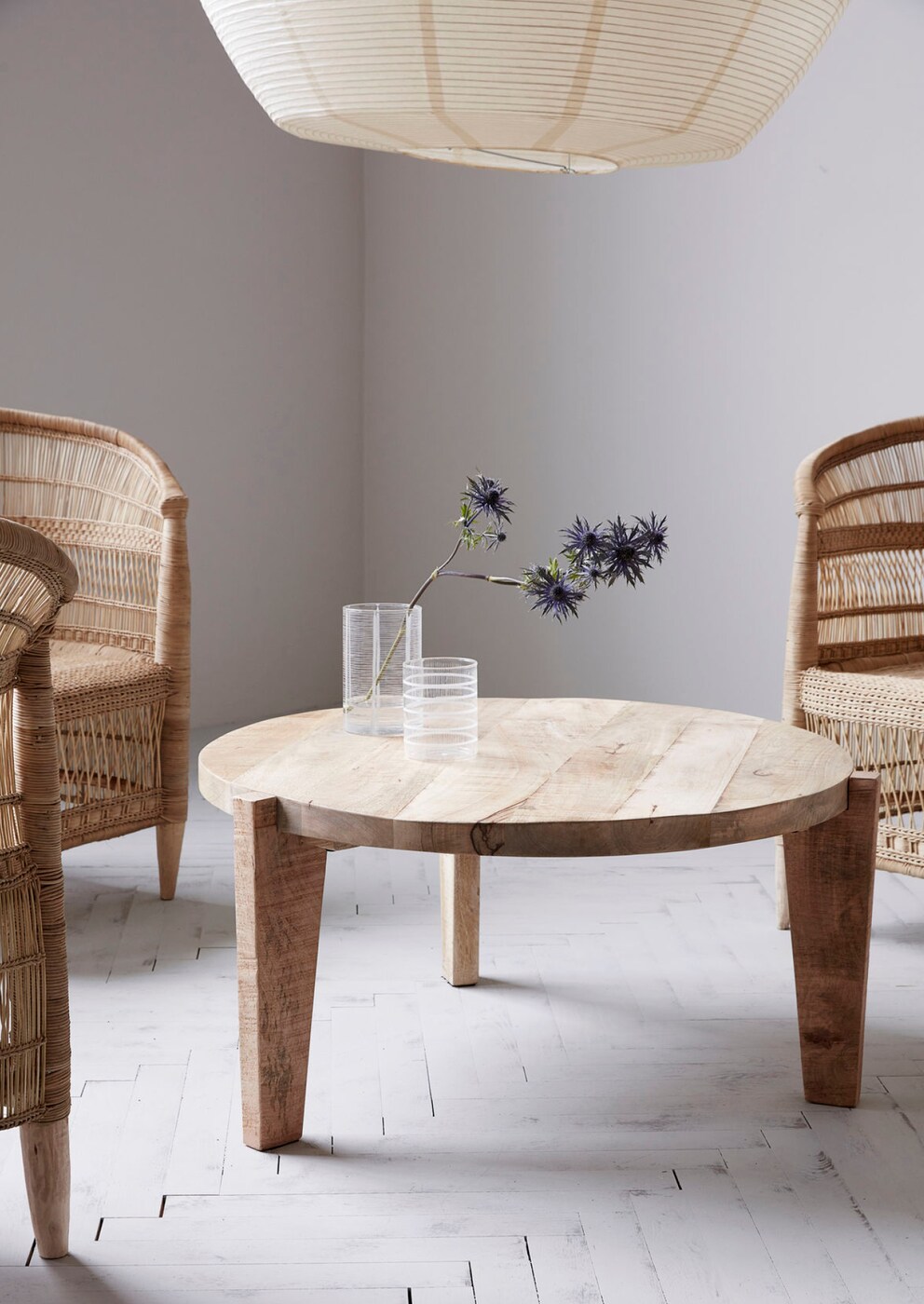 Made of light mango wood, the roundness of the «Bali» table has me convinced from the get-go. It comes from House Doctor, a Stockholm-based company which knows how to show natural materials in their best light. The broad legs run seamlessly into the tabletop, completely undisturbed by screws. Delicately striped, the tabletop pattern gives structure to the table.
Which design favourites should I feature next?
Survey
Which piece of furniture should I introduce next?
The competition has ended.
---



«There are only two ways to live your life. One is as though nothing is a miracle. The other is as though everything is a miracle. I believe in the latter.»
– Albert Einstein
---
---
These articles might also interest you
Skeleton Loader

Skeleton Loader

Skeleton Loader

Skeleton Loader

Skeleton Loader

Skeleton Loader