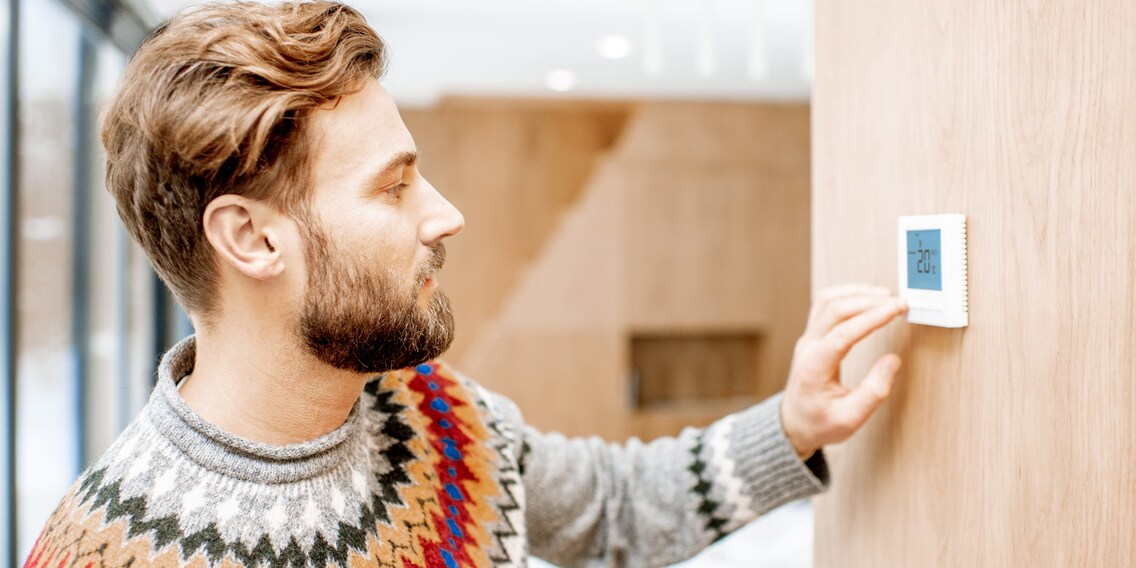 Energy-saving gizmos in high demand in Switzerland

It seems the federal government's energy-saving campaign is having an impact – products helping to reduce energy consumption have become very popular with our customers. Energy meters, energy-saving shower heads and candle sets are just an example of how shoppers have been filling their carts to make it through the winter in the most energy-efficient way possible.
«Energy is in short supply. Let's not waste it.» With this slogan, the federal government launched its energy-saving campaign (in German) in August. Given the numerous energy-saving tips, Swiss residents should also be doing their part to avert the impending energy crisis. It's now apparent that the Federal Council's austerity plan has been well received by the population. At Galaxus, sales of energy meters, timers, power strips with switches, water-saving shower heads and candles went through the roof in September.
Battling energy guzzlers
Energy meters are helpful in identifying power hogs in your own home. Such meters have frequently appeared in the shopping carts of Galaxus customers in recent weeks. Sales exploded in September, up 481 per cent in comparison to last year. In addition to energy meters, customers have also ordered more power strips with switches than last year – since September, demand has picked up significantly (+174%), +255 per cent compared to the same month of the previous year. Models by Steffen and Max Hauri are particularly popular.
Smart plugs are another popular tool for reducing electricity costs. They're intermediate plugs that you place between the socket and the device in question. Your lamp, toaster or flat-screen TV can thus be controlled simply by voice or via app – so you can also turn off the light in the living room from the bathroom. And you can regulate a device's power consumption with a timer so that your router, printer, etc. will turn off automatically at night. Both products are a hit with our customers. In September, 340 per cent more smart plugs and timers ended up in our customers' baskets than in the previous year.
So far, the Swiss people have only followed the federal government's recommendation to use more LED technology to a limited extent – that, or they have already switched to energy-efficient lighting. Valentin Lukacs, Junior Category Business Manager at Galaxus, says that «sales of LED light sources increased slightly in August and September, but we're not seeing a run like with other products».
The Swiss population clearly prefer an alternative, simpler way of lighting: by candle. Year-on-year sales skyrocketed by 569 per cent in August, with new orders particularly taking off on 7 August, presumably because of a newspaper article in which the president of the Federal Electricity Commission (Elcom) said it was advisable to stock up on candles. The boom continues. In September, sales increased 380 per cent year-on-year.
Saving lots of energy with little effort
Heating accounts for the largest portion of a household's energy consumption. If we were to lower the temperature by one degree, we'd use 640 kWh less electricity every year. With just one kilowatt hour, you could run a 60-degree wash, bake 3 pizzas or ride an e-bike around the whole of Lake Zurich. It seems keeping the temperature under control at home is important to our customers. This September, 190 per cent more thermometers crossed the virtual store counter than in September 2021. Galaxus customers diligently typed queries about this product into their search windows; «thermometer» ranked 3rd among all products searched for in the final week of September.
Even more popular are thermostats. In September, we recorded a 432 per cent year-on-year increase in sales. Modern, smart thermostats that can be controlled via app are particularly in demand.
And lest we think only of how to save on heating the air in our homes, let us not forget how to save on heating water. A 3-minute-long shower consumes the same amount of energy as watching television for ten hours. Thomas Häusler, Climate and Energy Project Manager at WWF Switzerland, gives us a tip. «Shower twice with a water-reducing shower head instead of taking two full baths – and you've already saved 300 kWh of energy and over 5,500 litres of water.» Galaxus customers are clearly already aware of the importance of water-saving shower heads because they've been flying off the shelves. The Grohe Tempesta experienced record sales after winning the Kassensturz Öko-Test in February 2022 and has been benefiting from a renewed boost since August when our customers ordered 2,110 per cent more than in the previous year. In September, they ordered 3,822 per cent more than a year ago. The Amphiro digital economy shower head has also been landing in Swiss bathrooms more often. Since July 2022, sales have increased by 1,750 per cent. This shower head provides live data on water consumption and energy requirements.
Galaxus also found that customers are filtering their searches not only by price and brand but increasingly by flow rate. Patrick Krapf, Category Business Manager at Galaxus, says that «the filter 'flow rate at 3 bar pressure' is becoming increasingly common; it's being used 36 per cent more than at the beginning of the year». Ranked 18th at year's start, it was the most used filter when searching for shower heads in September.
Now trending: energy efficient washing machines, refrigerators and the like
According to the TopTen platform (in German), which lists energy-efficient appliances, the most efficient ones can save you tons in energy over their lifetimes. Our customers use the «energy efficiency class» filter in their searches for washing machines, tumble dryers and dishwashers significantly more often than they did a few months ago. Relatively speaking, the filter is most used in the refrigerator category – one out of every four filters relates to the energy efficiency of the appliance. «We very much welcome this development; a change in thinking seems to be taking place», says Thomas Häusler of WWF.
Are you also paying more attention to your energy consumption or is this topic getting on your nerves? Are you using multiple power strips so that you can turn off all your power hogs with one click? If you have any energy saving tips of your own, feel free to share them with the Community in the comments section.
---



Happy nature and big fan of the mountains.
---
---
---
---
These articles might also interest you
Skeleton Loader

Skeleton Loader

Skeleton Loader

Skeleton Loader

Skeleton Loader

Skeleton Loader