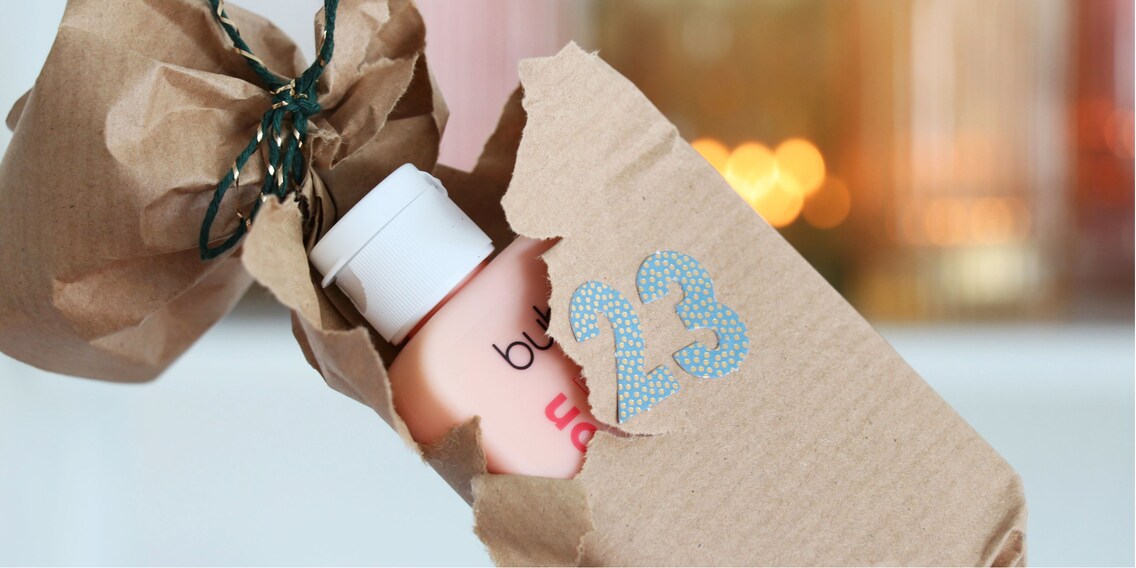 24 ideas for a DIY beauty advent calendar I would've loved as a teenager

If you're planning to make an advent calendar yourself, you'll need good ideas above all. Here are 24 suggestions for fans of beauty products.
Prefab beauty advent calendars are a bit like looking into a mirror first thing in the morning. You kinda know what to expect. And yet, every single day, you have that glimpse of hope that your double chin situation might have miraculously sorted itself out overnight. In other words, advent calendars are predictable. Either they're limited to one brand, one type of product, or even one colour scheme that leaves no room for experimentation. Translated to nail polish, this would probably mean beige, red, light pink. Add to that the fact that almost every calendar contains fillers. Think ugly stickers that cost next to nothing and end up in the bin right after you've opened the door.
That's why I'm a huge fan of homemade calendars. They give you full control over what your kids, godchildren, nieces or nephews receive. You can adapt the content to their interests and preferences, avoid repetition and add variety to each door. However, you'll have to come up with 24 ideas first. Not to mention the time that goes into crafting, depending on the calendar format. So here are 24 suggestions that would've put a big smile on me throughout December when I was a teenager. Maybe there's something you can use for your calendar, too.
My 24 doors
---



As a massive Disney fan, I see the world through rose-tinted glasses. I worship series from the 90s and consider mermaids a religion. When I'm not dancing in glitter rain, I'm either hanging out at pyjama parties or sitting at my make-up table. P.S. I love you, bacon, garlic and onions. 
---
---
These articles might also interest you
Skeleton Loader

Skeleton Loader

Skeleton Loader

Skeleton Loader

Skeleton Loader

Skeleton Loader