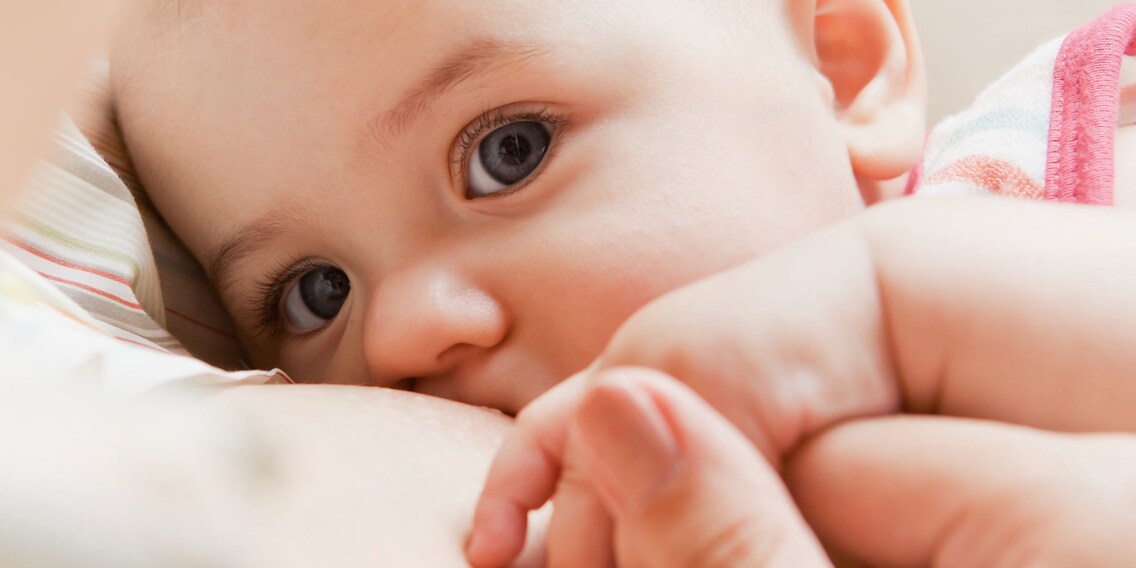 Useful products for feeding your baby

Whether you're breastfeeding, bottle-feeding or spoon-feeding your child – we've got the products you need.
Breastfeeding – The natural way
One of the advantages of breast-feeding is that the milk is immediately available at the right temperature. Nature's perfect formula protects your baby from allergies and infections.
Bottle-feeding
Whether you're using breast milk or formula – when it comes to bottle-feeding, it's all about hygiene. A sterile bottle is particularly important in the child's first year of life. Make sure that milk is not kept warm for longer than 45 minutes and that it is not reheated as this can cause a built-up of bacteria that could harm your baby.
Spoon-feeding infants
At 5 or 6 months, you can start giving your child baby food to prepare it for solid foods spoon-by-spoon. When weaning your little one from milk to baby food, it is recommended to do this in small steps. Try giving her or him some pureed veg such as carrots, potatoes or parsnips before or after the regular milk feed. At first, your baby will only eat tiny amounts until it gets used to the new consistency and the spoon. Avoid experimenting with different types of food in the beginning. Introduce new foods in one or two week intervals. This will also help you find out what which are preferred and best tolerated.
---



Seaside child. Close to nature. Dog lover.
---
These articles might also interest you
Skeleton Loader

Skeleton Loader

Skeleton Loader

Skeleton Loader

Skeleton Loader

Skeleton Loader