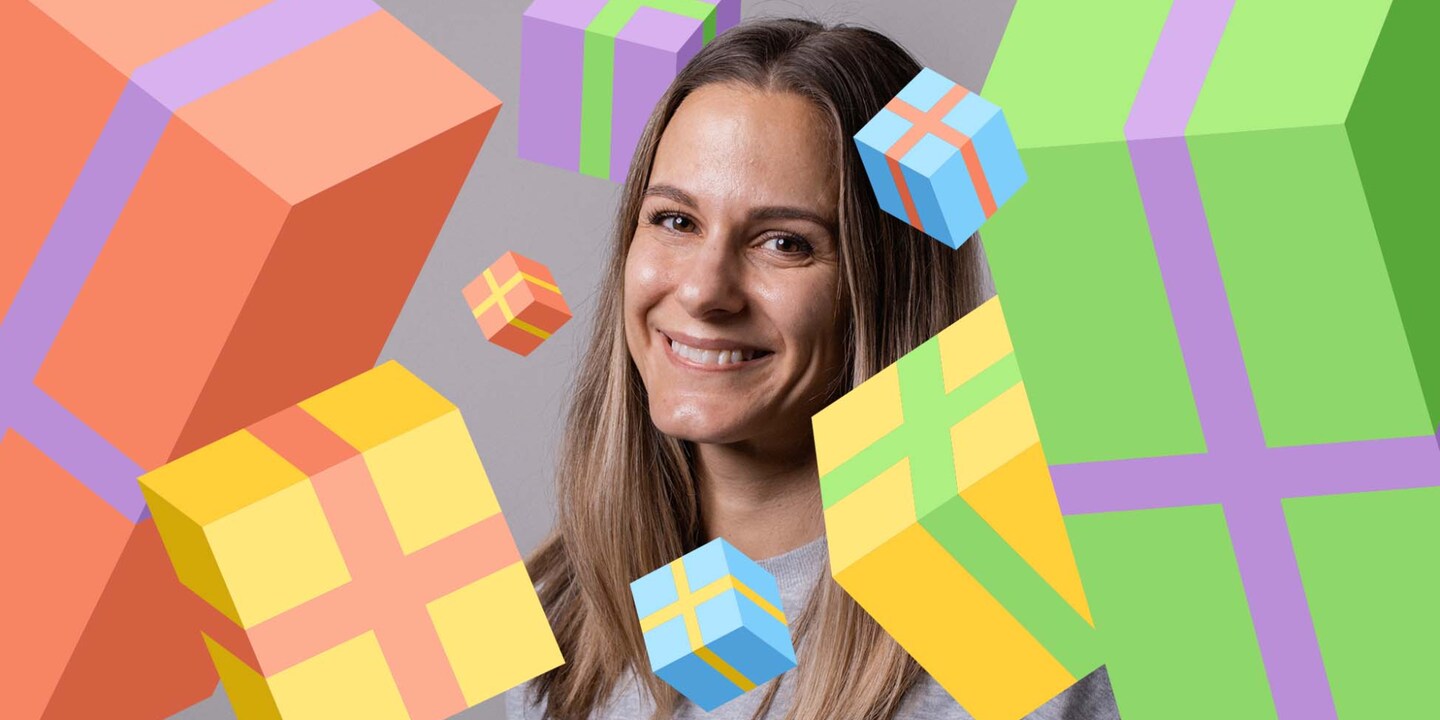 Tips from our editors: 10 gifts I'd give my kids
It's the same question every year. What should I give as a Christmas present? Allow me to help you surprise your (god)child with the right gift.
As a mother of two, I'm fully aware of the amount of rubbish that's given to children at Christmas. But there are alternatives. Here come my ten gift ideas from inexpensive to pricey for parents, godmothers and godfathers who are at a loss.
Gifts under 20 francs
Kites: great fun not just for your budding pilot
Or when's the last time you flew a kite? You see. Add to the fun by gifting not only the kite but also a kite day. That way, you and your little one can spend a day flying it. Single-line kites are suitable for kids from three years old. Two- to four-liners are more suitable for older kite flyers.
Uno: the classic game everyone needs at home
It's the first card game where my five-year-old manages to fleece everyone. Uno is a must-have for every household and is passed down from one generation to the next. Each family plays by their own set of rules, which are the only true ones, of course! This card game classic is currently celebrating its 50th anniversary. Today, the game is available in countless variations and for a range of age groups.
Gifts under 50 francs
Calendar clock: all in good time
«Mum, what time is it?» This calendar clock will help your wee one figure out those big hands and little hands in no time. The wooden board also features days of the week, months, days, seasons and even the weather. It's simple, fun and educational.
Gifts under 100 francs
Children's camera: the next visit to the zoo is a wrap
My daughter is always stealing my smartphone to take photos. There are hundreds of blurred images of unrecognisable human and animal body parts, walls and floors in my camera roll. Time to get a kid's camera. The one by Zila is sturdy and no-frills. Unlike other children's cameras, it only features 21 fun filters and has no built-in games that might distract your young photographer from their real purpose: taking pictures. Blurry ones and all.
Tiptoi: exploring the world with a pen
The orange Tiptoi pen has become something of a staple in kid's rooms. Designed for three- to twelve-year-olds, the pen offers an audio-visual experience and is a great way to discover the world by tapping on symbols in the books that go with it. Ravensburger's entertaining and educational electronic toy has been around for ten years, and the Tiptoi universe is now huge. This means the range of gifts is far from exhausted.
Magazine subscription: from «Bussi Bär» to «National Geographic Kids»
Let's face it. Most kids already have everything or even too much. So how about an annual subscription to a magazine instead of toys for a change? It's a great way to keep kids entertained for twelve months and the range of topics is as broad as the price tags. Most subscriptions will cost you between 50 and 100 francs.
Gifts under 150 francs
Coding starter kit: for future hackers
Programming is child's play. At least that's what Osmo, the manufacturer of this educational multimedia toy claims. How it works? By assembling building blocks and creating sequences of commands, the coding basics are learned in a playful way. Finally a way to turn an iPad into a great gadget for kids.
Tigerbox and Kekz headphones: Spotify for the nursery
Finally, parents can reclaim their Spotify account! Tigerbox Touch is an audio streaming service just for kids. The pint-sized listeners can either slide a tiger card with a story into the box, or they can use a tiger ticket to use the full streaming service for a limited amount of time. It's both practical and sustainable, as you can simply gift another annual subscription for Christmas next year.
If you're torn between getting the Tigerbox or its competitor Toniebox: we had the two sound systems compete against each other in our epic music box duel.
In November, another competitor joined the market. Kekzhörer, which has no cables, no box and no Bluetooth. My daughter and I recently tested it and we're in love.
Interactive globe: travelling the world during a pandemic
Taking t trip around the world with children is not only an exhausting project, but quite simply an impossible one at the moment. But this shouldn't stop you from giving them a taste for our beautiful planet. This globe with its interactive pen is a good start. It features over 6,000 pieces of information including videos, audio pieces and images. Add to that 9,000 facts about countries, languages and sights for the wee tourists to enjoy. This globe is also fun for siblings: select the multiplayer mode for two of them to compete against each other.
If money's not an issue
Kapla: pile 'em high with pine planks
All these are small bits of pine wood that you pile on top of each other. They're all the same weight and size. That's all Kapla is. And yet, the game's appeal lies in its simplicity. Four-year-old neo-builders, ten-year-old digital natives and 30-year-old adults who are young at heart all enjoy this game equally. Why is it worth getting the big box with 1,000 blocks? Find out here.
My colleagues in the editorial team have also shared their tips for Christmas gift giving. Find an overview here:
---
Mom of Anna and Elsa, aperitif expert, group fitness fanatic, aspiring dancer and gossip lover. Often a multitasker and a person who wants it all, sometimes a chocolate chef and queen of the couch.
---
---
These articles might also interest you
Skeleton Loader

Skeleton Loader

Skeleton Loader

Skeleton Loader

Skeleton Loader

Skeleton Loader