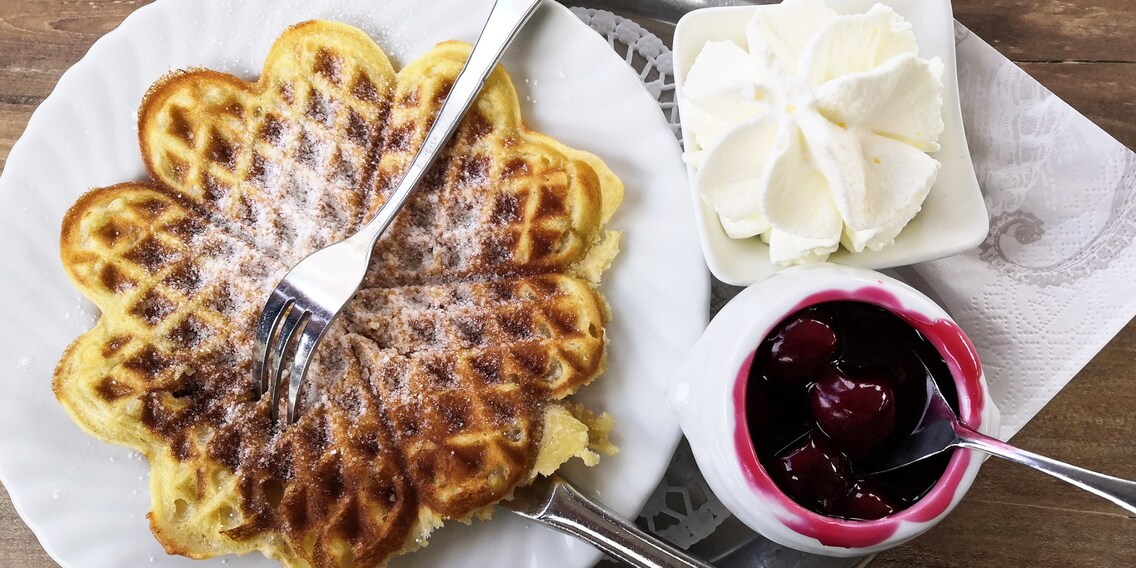 Three weeks of pizzas, pasta and burgers: what summer vacation did to my body

What effect do the summer holidays have on your body? I spent three weeks at the beach instead of the gym – with fast food and lots of desserts instead of counting calories. I'm on the hunt for answers. Spoiler alert: it's not all that tragic. Although ...
I have a bit of a penchant for gluttony – one of the seven deadly sins alongside pride, greed, lust, envy, wrath, and sloth. I'm not religious, mind you, but good food and drinks make for a spiritual experience as far as I'm concerned. No idea why, but it is what it is. Health consequences included. That's why I made the decision a few years back to work on my self-control. I no longer smoke, I drink alcohol only in moderation, and I make sure to eat a healthy, balanced diet. In addition to all that, I work out regularly. This works well for me. I don't feel like I'm denying myself anything, and it keeps my feeling good.
Alas, when the holidays hit, my penchant for overindulgence rears it head. Summer vacation in all its long glory poses an especial challenge.
The starting position
Sun, fun ... the summer holidays truly encompass the concept of dolce far niente. Add to that pizza, pasta, burgers and the like, and the scale is bound to start sounding the alarm. Or is it? I want answers. So, I went ahead and got myself analysed at the ETH Zurich before my vacation.
The Irchel campus is one of the locations at which molecular and muscular biologist Claudio Viecelli conducts his research. It's also where an impressive device from General Electric is located, namely the Lunar iDXA. DXA stands for «Dual-energy X-ray Absorptiometry» and it makes measuring body composition by X-ray possible. This is an alternative to the standard bioelectrical impedance analysis, which relies on the use of a current. You'll find more details on that here.
On 30 June, I surrendered myself to the scanner. After that, I was on holiday for two weeks on an island on the North Sea and rounded things off with a week of doing bugger all at home. It was glorious. The island of Langeoog is car free, so I'm reliant on a rental bike for the two weeks. I had a Dutch bike, which made for a pleasant experience. All in all, I cycled my way through about 100 km. I also did a bit of body weight training – four times, in total. It wasn't much, mind you, just about 30 minutes each time, complete with push-ups and whatnot. As it turns out, gluttony isn't my only vice; I'm also quite the fidgeter. There's no way I could spend two weeks just lying on the beach. Sun, fun ... and just a little bit to do: the concept of dolce far poco.
Back home, I got on my gravel bike once during the week and did a short 20-kilometre lap. I also went to the gym once for a strength training session. For comparison, work schedule and energy level permitting, I go in for four rounds of weight training and two bike rides over the span of eight days. In addition, there's the odd longer-than-usual dog walk. Hmm, anything else I should add? Oh, yeah – have I mentioned I love being active?
Here's what I ate
In addition to my usual diet – plenty of protein and veggies or salad, as well as carbs for breakfast or lunch – I ate a bunch extra. Especially in the evenings.
I also ate a bunch of this:
Add to that pizza, pasta, ice cream, red wine and the odd grappa here and there to complement my espresso.
What happened to my body?
On 28 July, I was back in the trenches at Claudio's. Same procedure as about a month earlier: me, 9 a.m., empty stomach.
A DXA scan will spit out quite a few numbers, including weight, fat mass, and lean muscle mass, divided into the left and right arm, legs and torso. In total, I gained just under 1.2 kilos between the two measurements. Of these – to my amazement – 537 grammes is due to muscle growth, while 614 grammes is due to fat. I didn't expect my little bit of push-up to generate so much muscle mass. But hey, I'm not complaining!
In the span of the three weeks I spent living life indulgently, I packed on a bit more than half a kilo of fat on my ribs. That doesn't sound too horrible at face value. And it isn't. But if you think it through ...
How 600 grammes can turn into eight kilos
One gramme of body fat equals about 7.8 kilocalories x 614 = 4789.2 kcal: 28 days. That comes out to about 170 excess kilocalories per day between measurements. For comparison, that's about 4 decilitres of beer a day, or just under half a croissant.
If I extrapolate my holiday eating and exercise habits to one whole year, 614 grammes suddenly morph into 8 kilos of fat. In two years, 16 kilos. And so on. I'll take care of the 614 grammes within a few weeks. But once you get into the extra kilos, it takes significantly longer and is significantly more difficult.
What I'm taking from this experience as a guy in his mid-fifties: running a little riot for a few weeks once a year is okay. But throughout the rest of the year, I'll be sticking to my disciplined ways.
---



What matters isn't how well you play when you're playing well. What matters is how well you play when you're playing badly.
---
---
---
These articles might also interest you
Skeleton Loader

Skeleton Loader

Skeleton Loader

Skeleton Loader

Skeleton Loader

Skeleton Loader