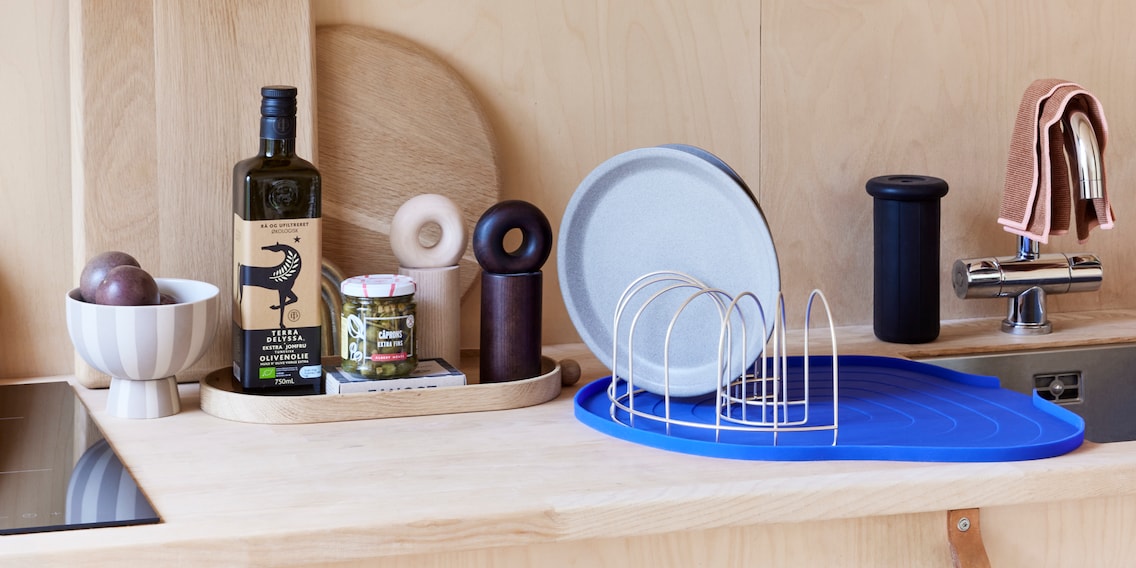 This simple trick will make your kitchen prettier

Interior design is like a poster ad. It should gently seduce you and your gaze. And it's never arbitrary. Nothing ever stands around randomly – not even in the kitchen.
Interior designers pay attention to just about every detail. Even oil and vinegar are an integral part of the interior. As this condiment duo is in constant use in the kitchen, it's rarely stored in the cupboard. However, if you placed a dozen bottles all over your home, you wouldn't know where to look – it'd be visual chaos. To keep oil bottles from standing around aimlessly, home styling pros like those at House Doctor reach for a serving tray.
A tray keeps everything in one place, making the countertop look tidier. At the same time, this prevents stains. If anything drips, it won't immediately eat into the surface, which is particularly advantageous in rented apartments.
You can use this simple trick in your own home. Arrange your spices and oil bottles in a group on a tray instead of scattering them all over the place. This'll allow them to come into their own. Arrange them according to size and shape: small bottles in the front, large ones in the back. If all the bottles are the same size, you can easily create height differences with coasters.
---



Like a cheerleader, I love celebrating good design and bringing you closer to everything furniture- and interior design- related. I regularly curate simple yet sophisticated interior ideas, report on trends and interview creative minds about their work.
---
---