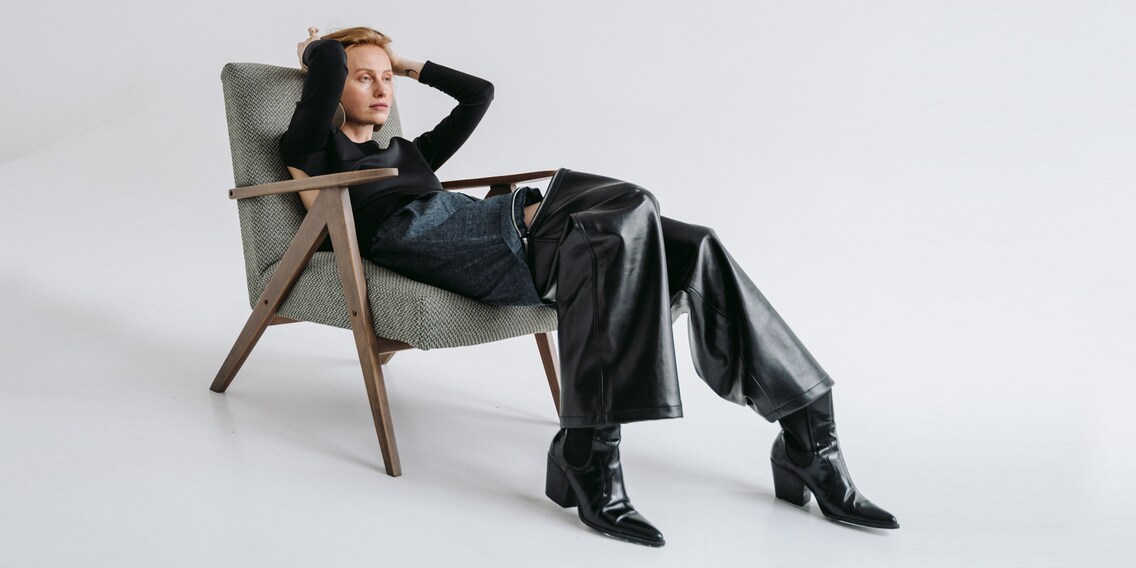 Summer break: how to care for and store your leather clothing

As the temperatures are on the rise, my desire to wear leather is plummeting. But how do I store leather pants, jackets and shoes correctly?
My wardrobe is home to an impressive collection of much-loved leather items. I picked some up at secondhand stores – a jacket, a blazer and pants, for example. And then I bought a new pair of chunky boots with thick soles last year. But now they all need to go. At least for the time being. Because with the start of summertime and the arrival of the long-awaited warmer temperatures, my desire to wear leather is also taking a summer break.
And that doesn't come without a bit of work, as I want my leather items to be intact and ready-to-wear when I get them out of the cellar again in autumn. To make sure that's the case, here are a few golden rules for leather care and storage.
Storing leather shoes
Above-mentioned boots have been carrying me from A to B and back again for the past half year – through mud, snow and rain. But chucking them away into the back of my shoe cabinet in the state they're in would be a bad idea. What to do?
Step 1: brush away any coarse dirt from your leather shoes. Brush lightly to avoid scratches.
Step 2: use a wet microfibre cloth or a special leather cleaning cloth to wipe the shoes down thoroughly until they look as good as new.
Step 3: sit back and let them dry. Place wooden shoe trees inside to help keep the shoes in shape, prevent creases, absorb moisture and neutralise odours.
Step 4: apply shoe polish evenly and rub them down with a cloth (or old nylon stocking). That's it. In terms of cleaning, at least.
When you store the shoes, leave the shoe trees in place. They serve many purposes, as I mentioned above. Cleaned and stuffed, place your leather shoes either in a breathable cotton bag or without any cover at all in a dry, cool and preferably well-ventilated place. Sealed boxes without ventilation holes aren't great, as leather doesn't like a stuffy or warm environment.
Storing leather jacket and pants
Leather jackets are like avocados. Finding the right timing is tricky! They're too hot in summer and never warm enough in the winter months. In spring, however, I wear my huge secondhand leather jacket all the time. Until we part ways when summer arrives. Then what?
Step 1: hang your leather jacket, blazer or trousers on a (wide, if possible) hanger and leave outside in a place that's protected from sun and rain for a good 24 hours.
Step 2: apply leather conditioner or grease sparingly with a microfibre cloth, rub in well and let it absorb.
Step 3: just like shoes, store your leather clothing in a cool and airy place. Be sure to store it on a hanger and not folded to avoid creases or tears in the material.
---



Always up for good hits, even better trips and clinking drinks.
---
---
These articles might also interest you
Skeleton Loader

Skeleton Loader

Skeleton Loader

Skeleton Loader

Skeleton Loader

Skeleton Loader