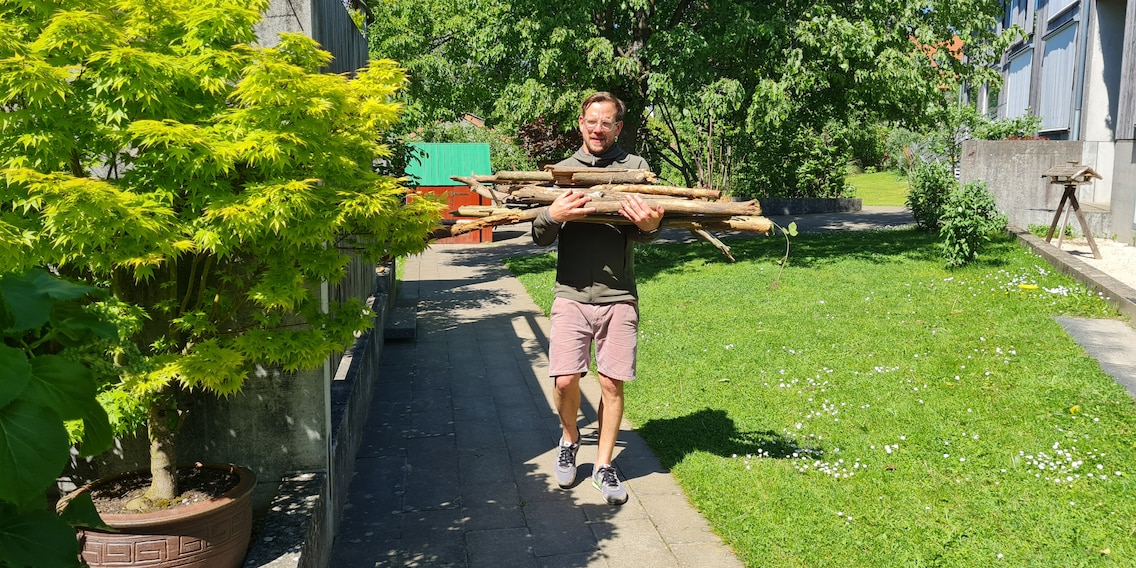 This article was translated automatically.
So that you are not on the wrong track in the forest
Can I actually take wood home from the forest? And while we're on the subject: Can I build a tree hut in the forest with my children? I'll tell you how not to make an ass of yourself in the forest.
"You darling, could you thankfully take that branch with you?" I said to my wife the other day shortly before the end of a short morning walk in the woods. Home office makes it possible - only for my boss: Of course I was logged out. The reason for my request was that I still wanted to transport "a bit" of firewood home for our barbecue. Because as an old scout I could not warm up to a gas, let alone electric grill and still prefer the good old wood. But at the third branch, which my wife should still have picked up - I was already fully packed - she refused to cooperate further. This was not primarily because she could not have carried the one branch as well. No, she was rather of the opinion that it was enough now and in general: "Is it allowed to drag wood out of the forest to burn it?"
Of course, I stated cockily and acted as if I knew exactly what was going on. I also really mean to have heard once that one is allowed to take a certain amount of wood out of the forest. Before we settle this question, here are ten facts about the forest that won't do you any good at all, but will allow you to show off your forest knowledge, depending on the situation.
10 things you need to know about the forest (or not)
One third of Switzerland's land area is covered with forest. The total length of all forest edges is just under 120,000 kilometers. The area corresponds to about 1.28 million hectares, which translates into about 0.15 hectares of forest per inhabitant:in. The forest area increases annually by approximately the area of Lake Thun. Reason: Many forests are no longer managed.
The total stock (all wood standing in the forest) of usable wood standing in the Swiss forest is just under half a billion cubic meters. And every year, 10 million cubic meters of wood grow back in Switzerland.
Switzerland's annual wood consumption, including imported wood, is almost 11 million cubic meters.
There are over half a billion trees in Swiss forests. Per inhabitant:in this results in a proud 66 forest trees. The three most common trees are spruce (Norway spruce), fir and beech.

Swiss trees are on average 100 years old. The oldest trees are yews, which are estimated to be about 1500 years old.
The entire Swiss forestry and timber industry provides more than 100,000 jobs. However, the work is risky. Every year, about 1500 work accidents occur.
A total of 30,500 kilometers of forest roads make it possible to maintain and manage the forest - and, of course, they also invite people to go for a walk.
A good 40 percent of the forest has a protective effect, such as against rockfall or avalanches. The Swiss forest protects about 130,000 buildings and several thousand kilometers of traffic routes.
Around 250 tons of mushrooms worth about 11.5 million Swiss francs are collected in Swiss forests every year. In addition, there are 2000 tons of honey (worth 52 million Swiss francs) and 2000 tons of game meat (worth 20 million Swiss francs).

Almost 550 million tons of CO2 are stored in our forests, which is more than ten times what is emitted in Switzerland every year.

In principle, everyone is allowed to enter the forest.

Back to the initial question, what kind of wood and in what quantity one is allowed to take out of the forest. I'll ask someone who should know. Florian Landolt is Head of Communication and Policy at "WaldSchweiz", the association of forest owners. "In the Swiss forest, there is basically a free right of access." It doesn't matter whether the forest in question is privately or publicly owned. Of course, there are restrictions, such as in nature reserves or special protection zones. And: this right does not allow driving or riding in the forest. There is even a general ban on driving in the forest for motorized traffic. Cyclists and horseback riders are generally only allowed to use paved forest paths.

Okay, so I am allowed to enter forests. Now what about collecting wood? "The rule of thumb is that you can take home as much wood as you can carry," Landolt elaborates. This must be dead wood. "So it can't be sawed off, it has to be wood that's either lying around or can be easily broken off." Importantly, individual timbers sawed off by the forester that are no longer for firewood must also be left lying around. "As a rule, such timbers are left lying around on purpose, for example, as a habitat for small animals," Landolt says.
Speaking of lying around: If a pile of branches is piled up for small animals, or if split firewood is stacked up to form a beige, don't touch it.
Tree huts are not allowed
So much for the topic "what am I allowed to take out of the forest and in what quantity". But what about the other way around? In other words: What is allowed into the forest and, above all, what is actually allowed in the forest? I recently asked myself this question because I was thinking about building a tree hut in the forest with my children. So far, there's only one at our house made of 4000 plastic pieces.
Product presentationFamily

Building tree house for couch potato
"The forest is a retreat for animals and plants and should therefore be kept as free as possible from buildings and structures," says Landolt. That's why a building permit is required for every structure or plant. As a rule, this is only granted if the structures serve forest management purposes, such as in the case of a work yard of the forestry operation. "Building a hut out of dead branches and twigs, on the other hand, is allowed as long as it can be dismantled without problems."
And what about tents? Provided the owner - in most cases a municipality - gives the okay, camping is allowed. "But you have to inform yourself very well in advance, because the legal situation can vary from canton to canton," warns Landolt.
Forest etiquette with 10 tips for a respectful stay in the forest
Basically, one must always be aware that every piece of forest in Switzerland has an owner and is therefore not a lawless area, says Landolt. "We at "WaldSchweiz" always appeal to the common sense of forest visitors and users," referring to the forest etiquette guide with 10 tips for a respectful walk in the forest.
The importance and attractiveness have increased in recent years - especially during the pandemic - says Landolt. "On the one hand, of course, we're pleased about that, and it's nice that more and more uses are laying claim to the forests." On the other hand, he said, this increases the challenge of protecting the forest as a habitat for animals and plants.
Climate change is taking a toll on the forest
"What weighs on our stomachs the most is the unfortunately still widespread lack of understanding for the timber industry," Landolt emphasizes. At the same time, he says, the Swiss timber industry is playing a pioneering role worldwide. "Since the introduction of the Forest Act in 1876, there has been no large-scale clearing." In addition, only as many trees are felled as can be reforested and regrown. "It can therefore be said that the Swiss Forest Act was the first time the principle of sustainability was mentioned in a legal text," Landolt says proudly. It is all the more regrettable, he says, that timber harvesting has not been profitable for the majority of Swiss forestry operations since the late 1980s. The reasons for this are mainly natural phenomena such as storms, drought, heat or bark beetle infestation. "Climate change has arrived in the Swiss forest and has become a real problem."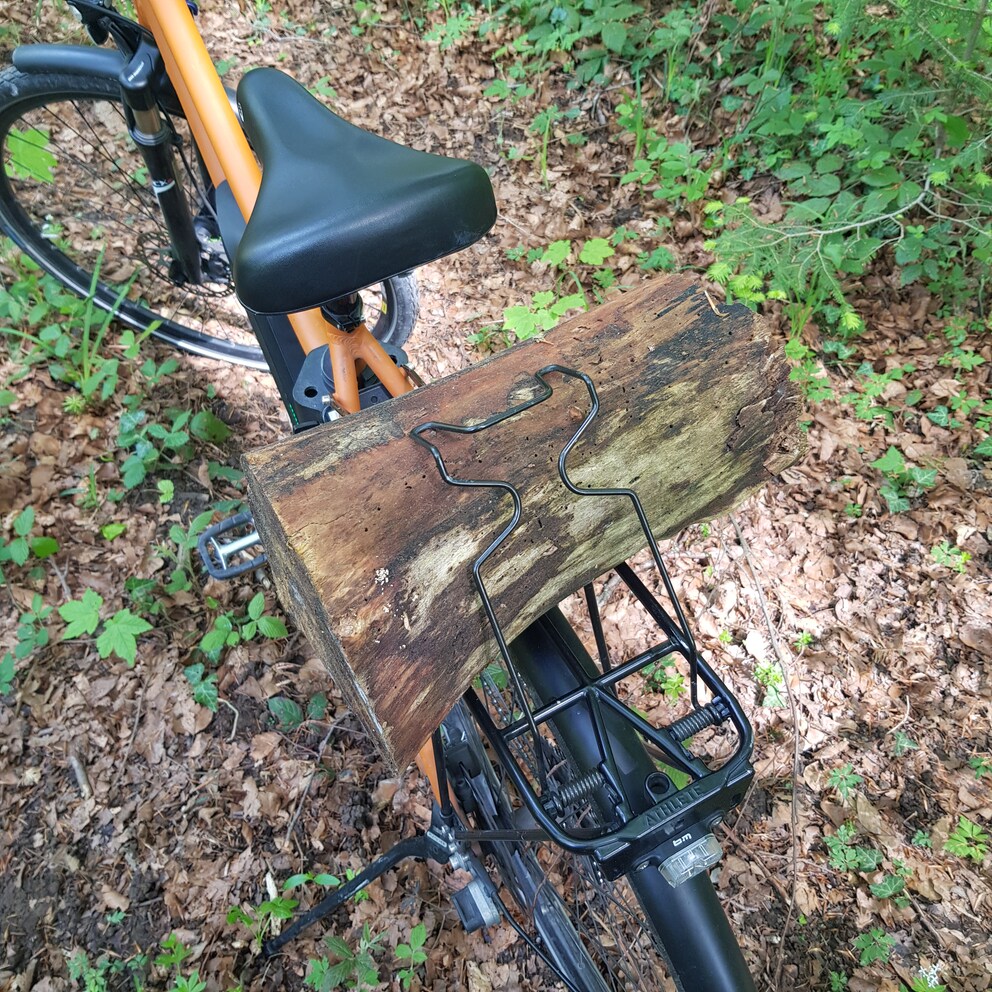 If climate change becomes a problem for the forests, then - among many other effects - it will definitely also become a problem for me. Because I love the forest as a recreational space. And yes, every now and then I find a nice branch for my barbecue. Because one thing is clear: we will continue to grill with charcoal in the future!
---



Half-Danish dad of two and third child of the family, mushroom picker, angler, dedicated public viewer and world champion of putting my foot in it.
---
---
---
---
These articles might also interest you
Skeleton Loader

Skeleton Loader

Skeleton Loader

Skeleton Loader

Skeleton Loader

Skeleton Loader