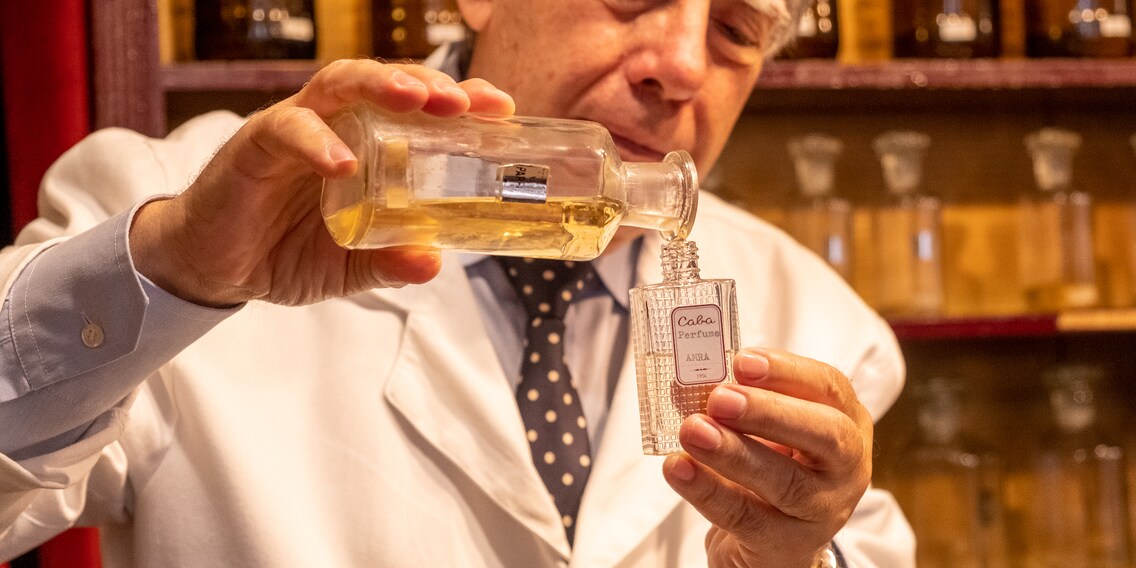 «Sava» Perfumery in Belgrade – «Everyone deserves to smell nice»

Heading over to Belgrade, I knew I'd be writing a story there. If we're making the trip out to our colleagues in Serbia, it's only fair. Up this time: the story of «Sava» Perfumery – step through their burgundy door frame, and you're transported back to the year 1954.
I almost walked past the little shop. On this November morning, only scaffolding was to be seen where the name «Sava» – in yellow Cyrillic letters – should have been. The storefront is being renovated. Inside, however, nothing has changed for decades. Bottles upon bottles – both empty and full, transparent and brown – populate the dark wooden shelves as cool jazz plays in the background. Between forty and fifty different perfumes are available at any one time, each one created by hand and nose. «We're the designers who create scents out of essences,» says Nemanja Jovanov, the perfumery founder's grandson.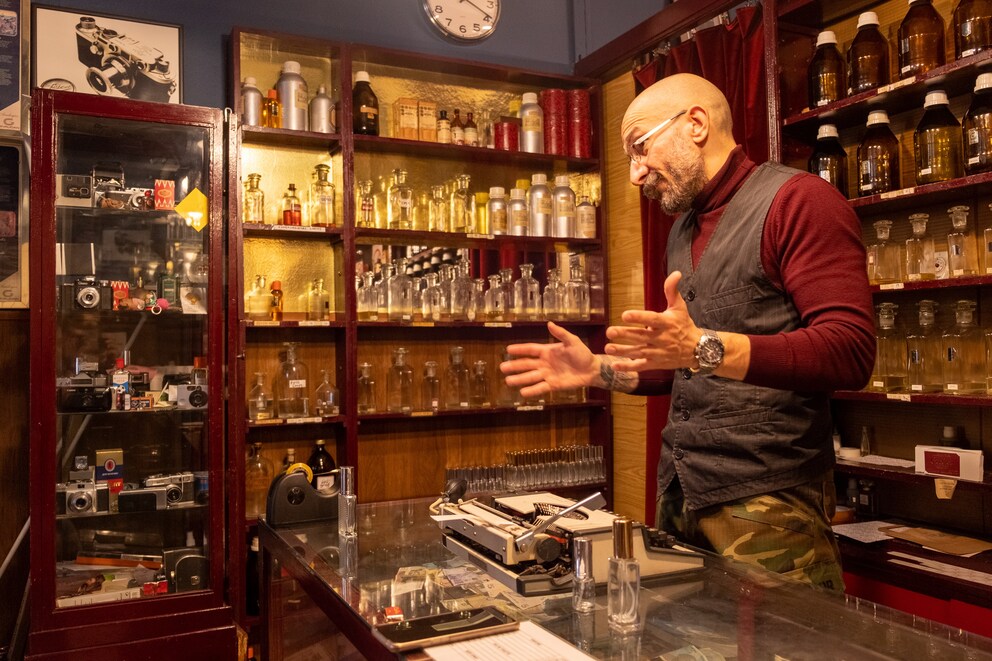 From orphan to esteemed nose
Shortly before the outbreak of the Second World War, Nemanja's grandfather and his brother were finishing their education and imagining the future, when a slightly older friend awakened in them a love of perfume. This friend was orphaned after the First World War and ended up in the French town of Grasse, the world capital of perfume. It quickly became apparent that he was an incredibly talented nose. From then on, he worked in the best distilleries. Back in Belgrade, he passed on his knowledge to his friends.
In February 1941, the trio opened their first shop at a different address called «Đurđevak». Even throughout the war, the store remained open – with the exception of when Belgrade itself was embattled. For perfumery, the postwar period proves the bigger problem. The Anti-Fascist Council for the National Liberation of Yugoslavia (AVNOJ), which, starting in 1942, fought against the Italian and German occupation, made the decision to nationalise private companies after the end of the war. This included «Đurđevak». Between 1948 and 1954, not a single perfume was sold.
The economy in Yugoslavia was languishing. At the same time, the country was breaking off from the Soviet Union. In the 1950s, reforms inspired by capitalist ideas were introduced, and private business was allowed to exist again. So, on 15 August 1954, the perfumery reopened at a new address and under a new name – «Sava» Grandfather Jovanov even bought back some of his original furniture from the state, which is in the shop to this day.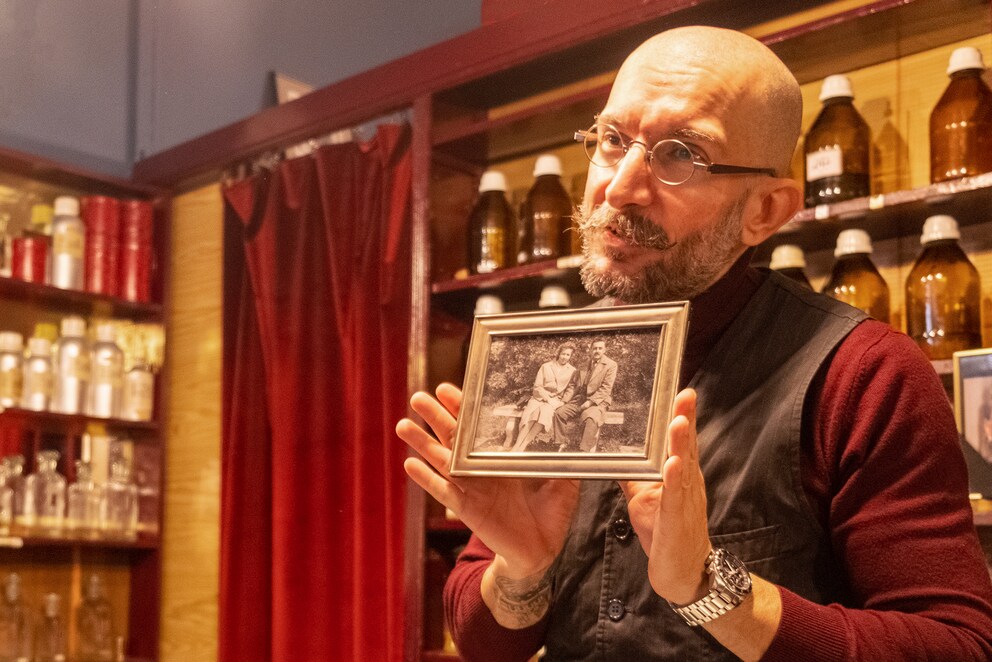 The fragrance – not marketing – is key
Nothing has changed in the manufacturing process either. Each fragrance is developed over a span of days, months or even years, either by Nemanja, his wife or his father Nenad. Only those that are unanimously deemed good make it into the assortment. These fragrances then have neither names nor a special design. «We work with numerical codes and uniform labels so that nothing distracts from the smell,» explains Nemanja, while his father – the master perfumer – appears in a white coat to advise a customer.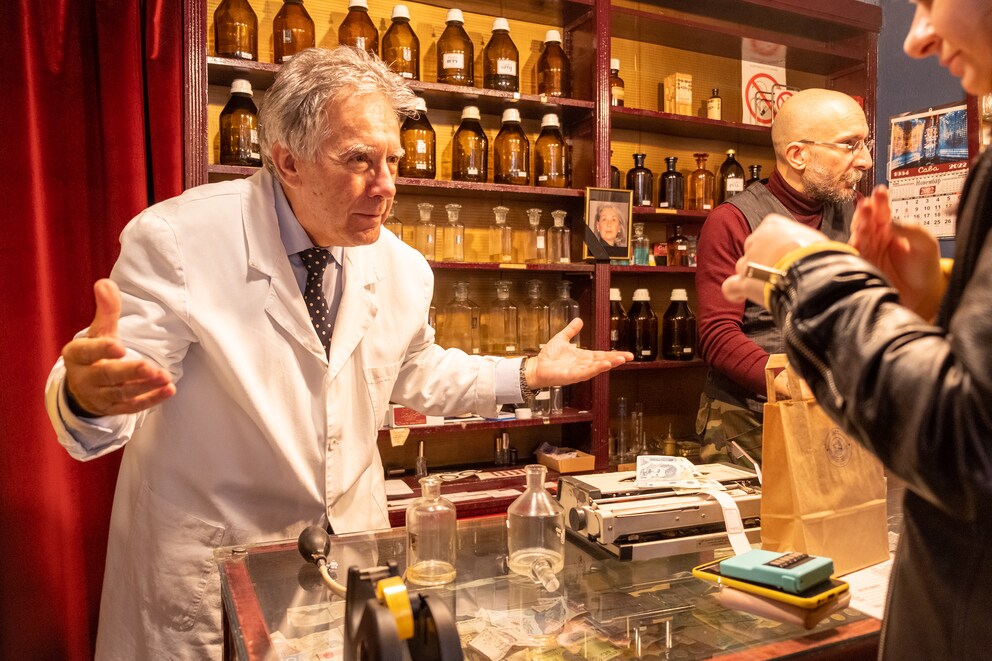 Like its production, the search for your signature scent shouldn't be rushed. «To a perfumer, it's almost insulting to have someone make a decision after five minutes.» So, they first chat a bit and offer the customer some chocolate. This slows down the process and lets customers settle in to the shop and be in the moment. «We don't use paper test strips and never try more than four scents – both would skew the results.» According to Nemanja, it's best not to come back until the next day to finally make your purchase. «That way, you know how the fragrance develops and, above all, how it smells on your clothes,» he explains. This is something many people seem to forget, though it's where the scent remains the longest.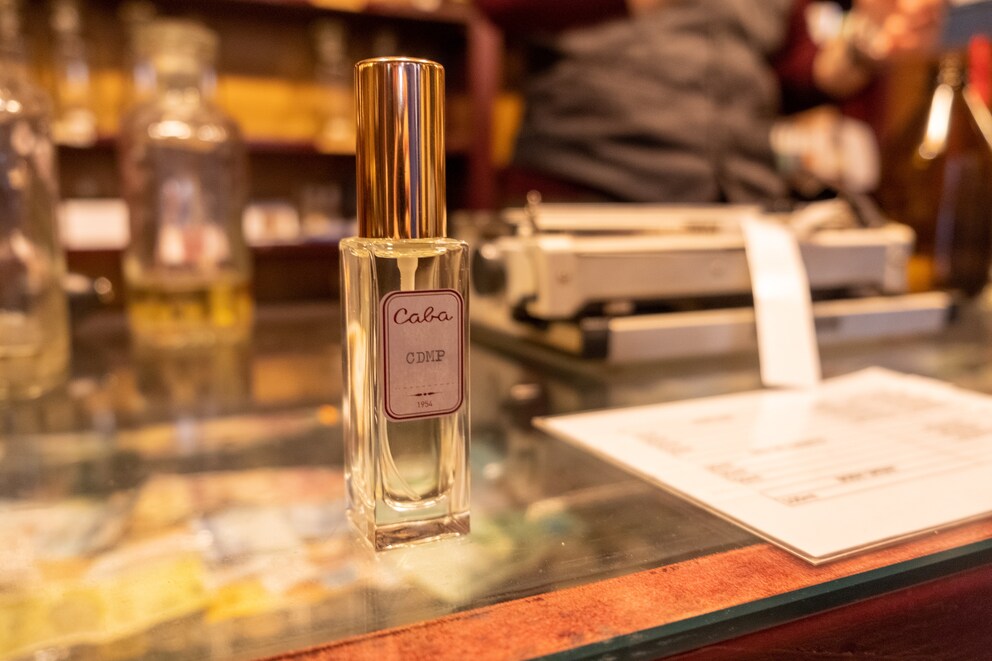 Better than nature itself
A perfume can last years if stored away from heat and UV light. Behind the curtain – in the perfumery's office and laboratory – is where all the recipes are filed away. «We can recreate any fragrance, as long as the ingredients are available,» says Nemanja. Depending on the situation on the world market, rather unusual essences such as the resin of Styrax aren't always available. Or simply not in vogue.
The fragrance industry isn't immune to trends. At «Sava» these are taken into account, but within limits. «Trends are usually simple and uniform, but we want people to try new things, to go a step further..» The old French style serves as the leitmotif, meaning the individual ingredients shouldn't be recognisable. The resulting fragrance smells natural but isn't present in nature. «It's similar to French food. You don't know what's in it, but it tastes good,» Nemanja says with a laugh.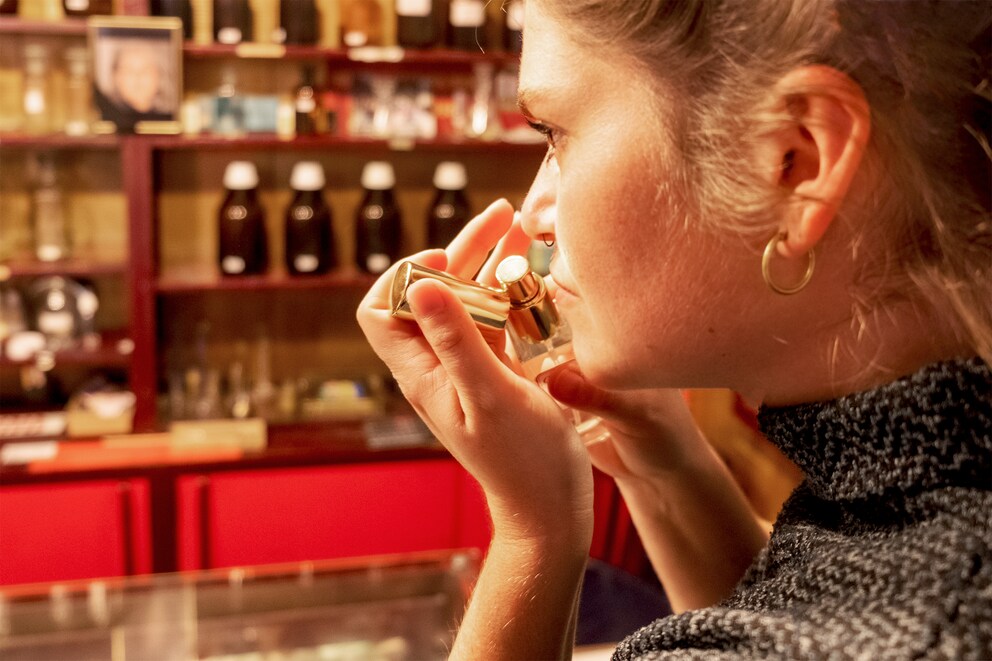 Sounds expensive. But it isn't. «We don't want to be in the luxury segment. Everyone deserves to smell nice.» The Jovanov family is happy to take the time to do this; every transaction is personal. They don't have an online store. «We don't sell blindly.» He reveals that a lady once travelled all the way over from Beijing for a weekend to come to the perfumery. «We're a bit of a hit in China because we somehow ended up on TikTok through tourists,» Nemanja says, still somewhat incredulous.
Uniformity is passé
Young people in particular value quality much more than they did a few years ago. The Internet hasn't been irrelevant in this – in both directions. «Information can be shared instantaneously. If you don't deliver, everyone knows it. If you do deliver, everyone knows that, too.» At the same time, this speed and oversupply itself have led people to desire slower, unique experiences.
And that's why people come to the small shop in downtown Belgrade, eat chocolate and get dazzled by handmade fragrances. With the dark wooden shelves, the old photographs and the crystal glass bottles, «Sava» looks like it's from another era. And that's precisely what makes it feel so modern.
---


My life in a nutshell? On a quest to broaden my horizon. I love discovering and learning new skills and I see a chance to experience something new in everything – be it travelling, reading, cooking, movies or DIY.
---
---
These articles might also interest you
Skeleton Loader

Skeleton Loader

Skeleton Loader

Skeleton Loader

Skeleton Loader

Skeleton Loader