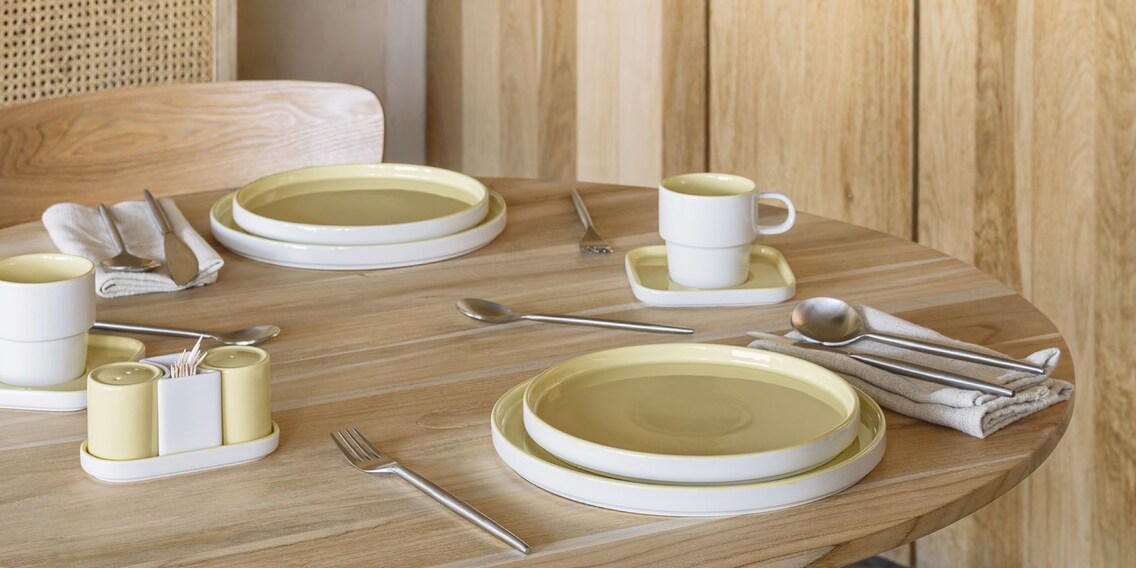 Pia's picks: the colour that used to be taboo

Translation:
Julia Graham
In some areas, yellow is considered a taboo in the industry. But for me and Lenny Kravitz, the colour is a must-have.
Ever noticed that toothpaste packaging is always white, blue or green, but never yellow? That's no coincidence. Yellow is considered off limits in oral hygiene product design because it's associated with «yellow teeth», which doesn't exactly scream clean. But thanks to Lenny Kravitz, there's a change underway.
As of this year, the rock star is chief creative officer of the dental care brand Twice. And what were his first official duties in this new industry? Breaking taboos. He had the Canadian design studio Concrete dip all of the brand's plant-based care products in sun yellow. «Wellness» dental care, as it's called on Insta now looks refreshingly different. This makes me think the same effect can also be applied to other areas, such as gastronomy.
Shining a new light on everything
It's not just the dental world where yellow isn't popular; the colour isn't a favourite in restaurants either. Perhaps because establishment owners are afraid customers will subconsciously equate a yellow surface with it being «unclean». Or maybe it's just because of the limited choice. The tableware set «Midori» from Kave Home is one of only 108 models in our range. It not only competes with 1,336 white plates, but also with other bestsellers in grey, blue and turquoise.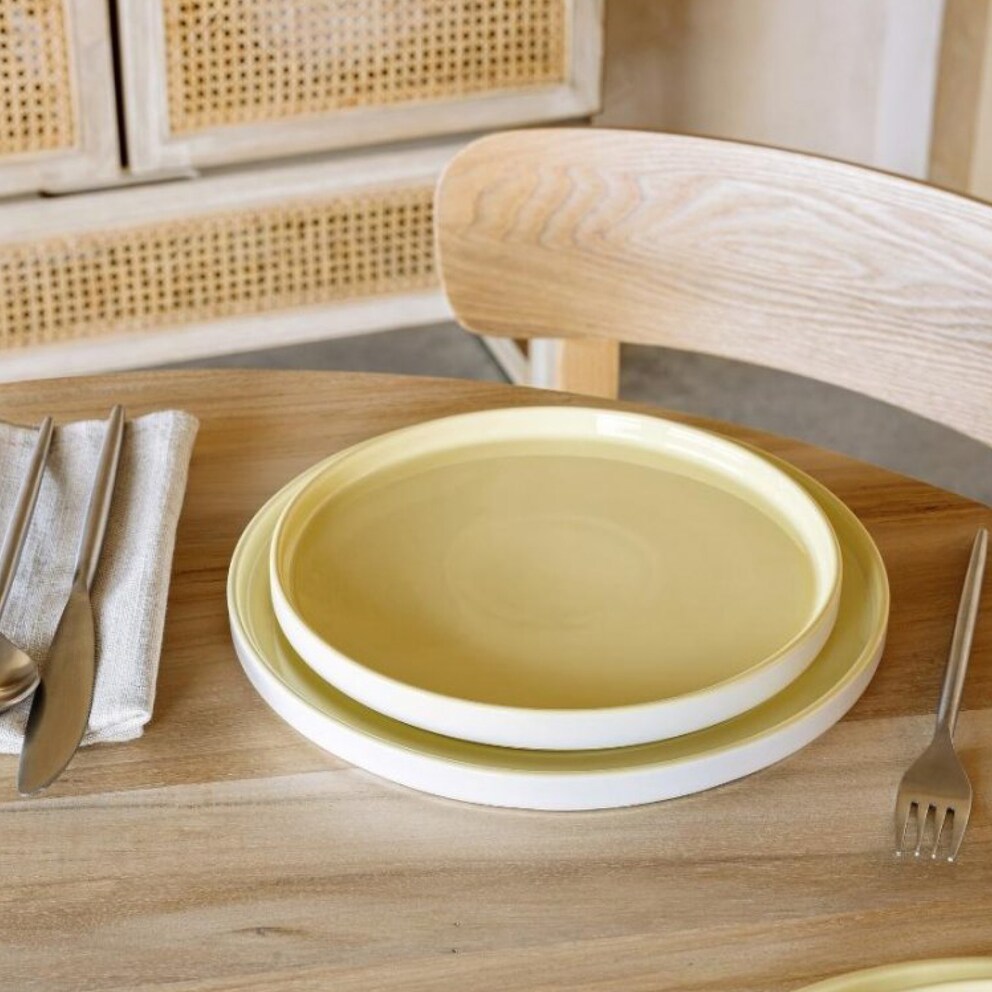 It's not just restaurants that show yellow the yellow card. I also notice that these shades are rare in my friends' flats, too. The reasoning I often hear is that it's «too bright». When it comes down to it, it's all just a matter of pairing it properly. If you don't want to turn your cappuccino-coloured home into something that resembles Pippi Longstocking's house, you'll be safe with a desaturated sun yellow. That's because pastel colours adapt to their surroundings. And if you want to do a test to get an idea of what a bright version would look like in your home, use yellow decorations or textiles instead of buying whole furniture pieces in yellow. Having the courage to add splashes of colour pays off and adds variety to your interior. While we're on the topic of wins for yellow, Lenny Kravitz's toothpaste rebrand also turned out well.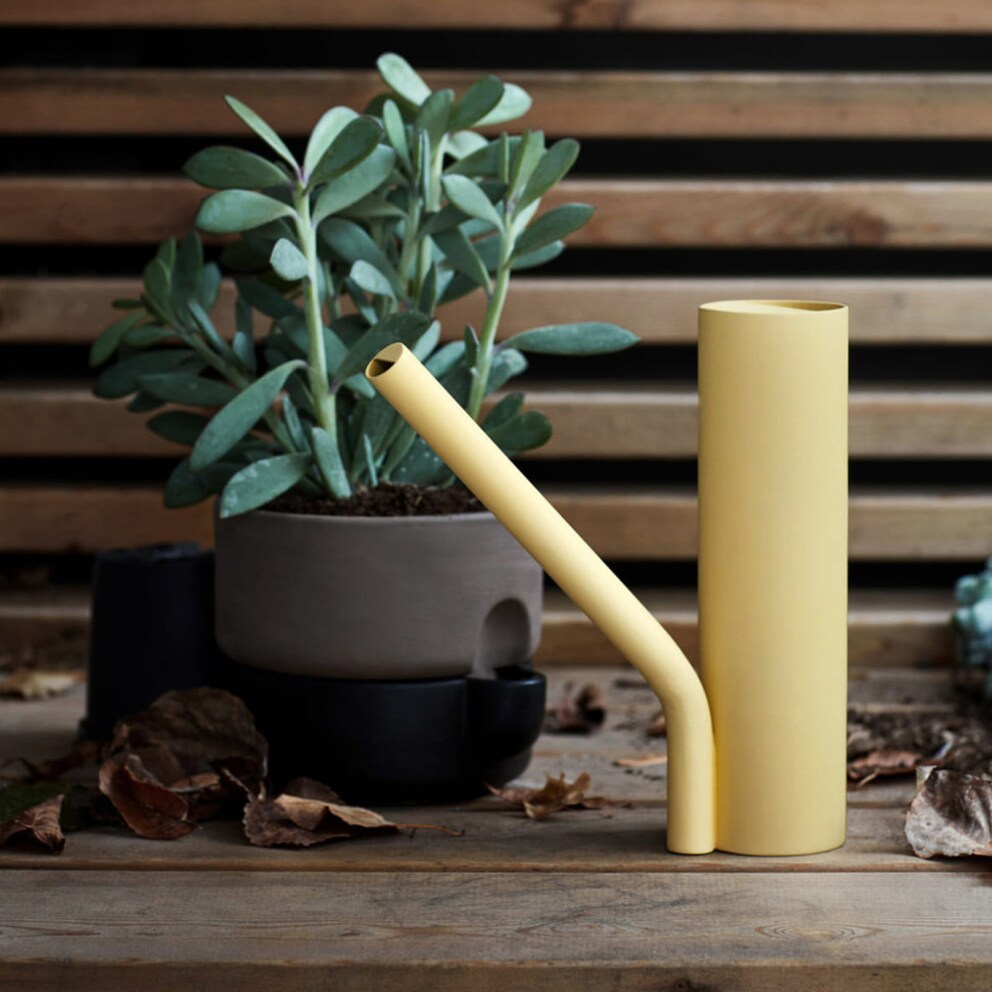 In the series «Pia's Picks», I regularly share items from my watch list that may appeal to you, too.
Header image: Kave Home"
---



«There are only two ways to live your life. One is as though nothing is a miracle. The other is as though everything is a miracle. I believe in the latter.»
– Albert Einstein
---
---
These articles might also interest you
Skeleton Loader

Skeleton Loader

Skeleton Loader

Skeleton Loader

Skeleton Loader

Skeleton Loader