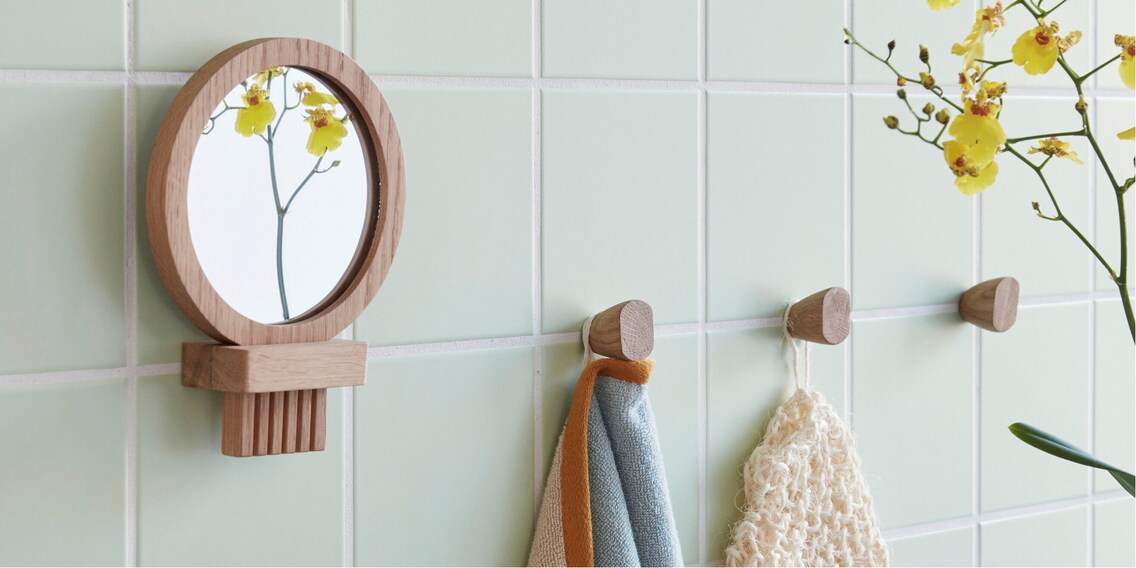 Pia's Picks: mirrors to look at and not into

Most of us have mirrors in our bathroom or entrance hall to check our appearance or stage selfies. Used properly, however, mirrors will unlock their full potential.
Only one of my mirrors is merely a means to an end. The other five are gems that put a creative stamp on my home. They're so unusual that they truly decorate a room. At times, they accentuate my interior style or do the exact opposite. Namely create a clash of styles by adding a dash of bright colour.
Apart from their appearance, I find that mirrors have other qualities that make them superior to other wall decorations.
1. Uplifting
Mirrors brighten the mood of an entire room. Larger ones light up dark niches by capturing and distributing the light. Especially if they're hanging beside or opposite a window. Depending on the incidence of light and the time of day, the mirror will cast iridescent spots of colour on the wall. I can't get enough of looking at them. They always appear in new colours. Especially when the sun's out.
2. Changing
You can see the tree in front of the house in my living room mirror. In spring it's pink, in summer it's green and in autumn it's red. Thanks to my mirror mural, the seasons make their way into my apartment. No other wall decoration or picture can keep up with that. The image changes constantly, depending on the light intensity and the location of the mirror.
3. Pretending
A mirror will trick you, but usually does this in a loving way. It flips things round and makes you believe a room is larger than it actually is – something small rooms can make good use of. Achieving this illusory effect in small spaces requires a «the bigger, the better» approach, which seems contradictory. A mirror will also direct your gaze to things you wouldn't see otherwise. This is something you can play around with. Try deliberately placing things so that you see them from a different perspective in the mirror. It's a great way to see your favourite objects in a new light.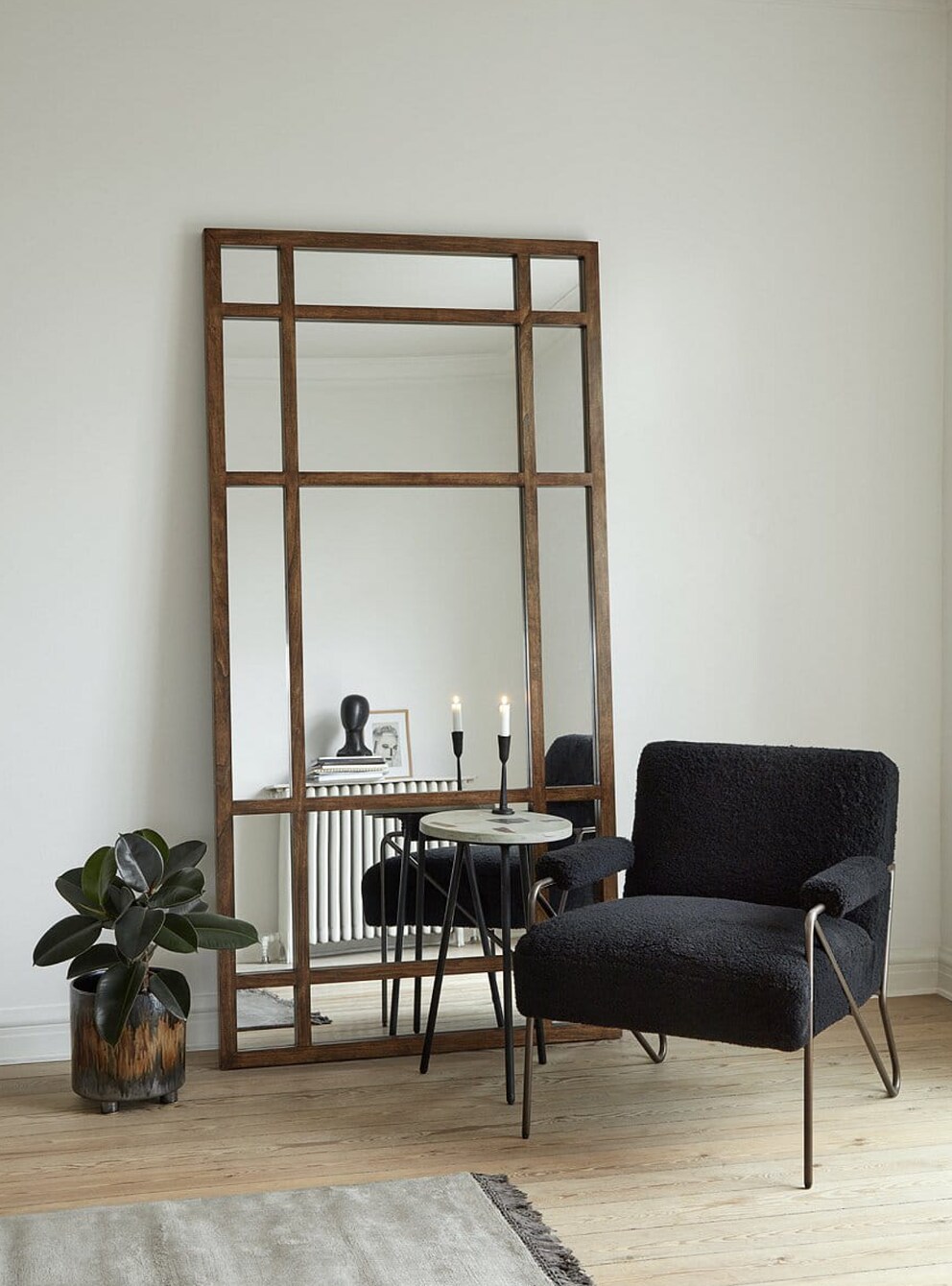 In the series «Pias Picks», I regularly share items from my watch list that may appeal to you, too. This time it was mirrors that do more than just reflect. Next time, I'll be looking at clever accessories for furniture.
Cover image: Hübsch"
---



«There are only two ways to live your life. One is as though nothing is a miracle. The other is as though everything is a miracle. I believe in the latter.»
– Albert Einstein
---
---
These articles might also interest you
Skeleton Loader

Skeleton Loader

Skeleton Loader

Skeleton Loader

Skeleton Loader

Skeleton Loader