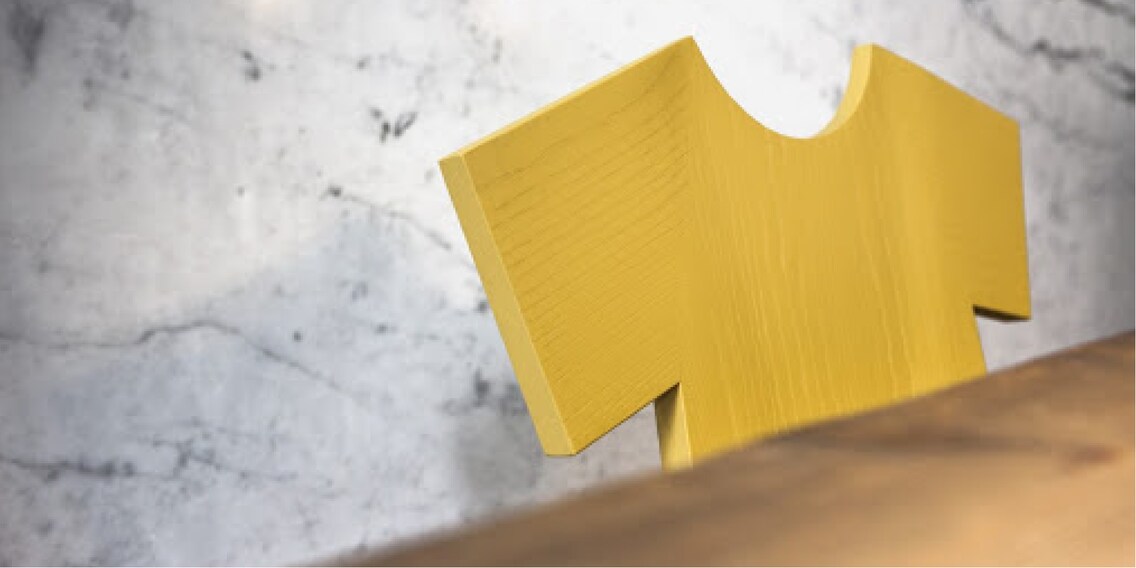 Pia's Picks: feisty furniture from Italy

I like many things, but my apartment can't fit them all. So, many products end up in my watch list instead of my shopping cart. Here's a few of them in case you're looking to be inspired. This week, it's daring designs made in Italy.
The style of my home is currently a mix of Scandinavian and Mid-Century aesthetics. All the furniture is designed with clean lines and muted colours. Sometimes I have the thought that I would like to experiment with colour, style and generally furniture. I don't care about the crowd pleasers. Step aside, monotone colours. I want red! And kitsch. The word «shit», written on my armchair so that my visitors think, «now she's completely lost it». And bye to the Danes with their «hyggelig» (article in German). I want things to be bright and colourful. Just like Italian designs. Where the Danes need fancy terms to stand out, Italian design speaks for itself – and it does so loudly.
Designs such as the corkscrew «ES17» are only one example. It's part of the «Values» collection, created to celebrate the centenary of the founding of the Alessi brand and inspired by Ettore Sottsass. He was co-founder of the Memphis movement, which opposed «good form» and supposed «good taste».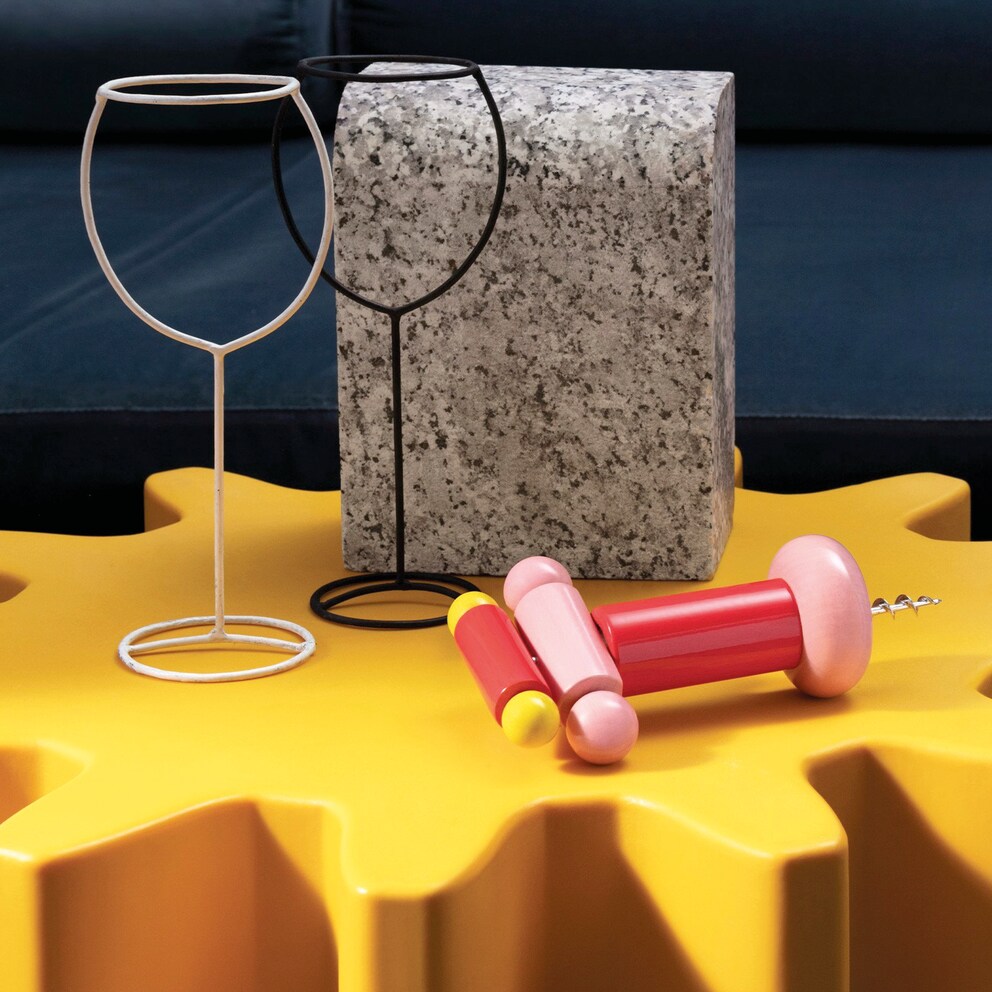 This «kitsch» is a must-have. It's a conversation starter at any party. And makes people laugh. Another must-have is the winking «Componibili» design classic, created by Kartell in the fifties. Designer Fabio Novembre reinterpreted the classic to mark an anniversary. And the «T-Chair» by Mogg? It takes care of others, so to speak. Its shape is reminiscent of a torso. It might make you feel better when sitting alone. One question remains: how do you integrate such extroverted designs into a cohesive look?
To perfectly showcase furniture like the pink bicycle seat stool called «Sella» by Zanotta, for example, think in terms of colour families and choose accessories in the same colour. For charismatic furniture such as the «Macaone» table designed by Alessandro Mendini for Zanotta, also try the same colours – just on a larger scale. Paint the wall in one of the existing colours. This softens the flashy effect. One wall in the room is already enough.
Another trick is to go for just one eye catcher per room. Italian furniture is much like sculptures: they should be the main focus but not steal the show from one another.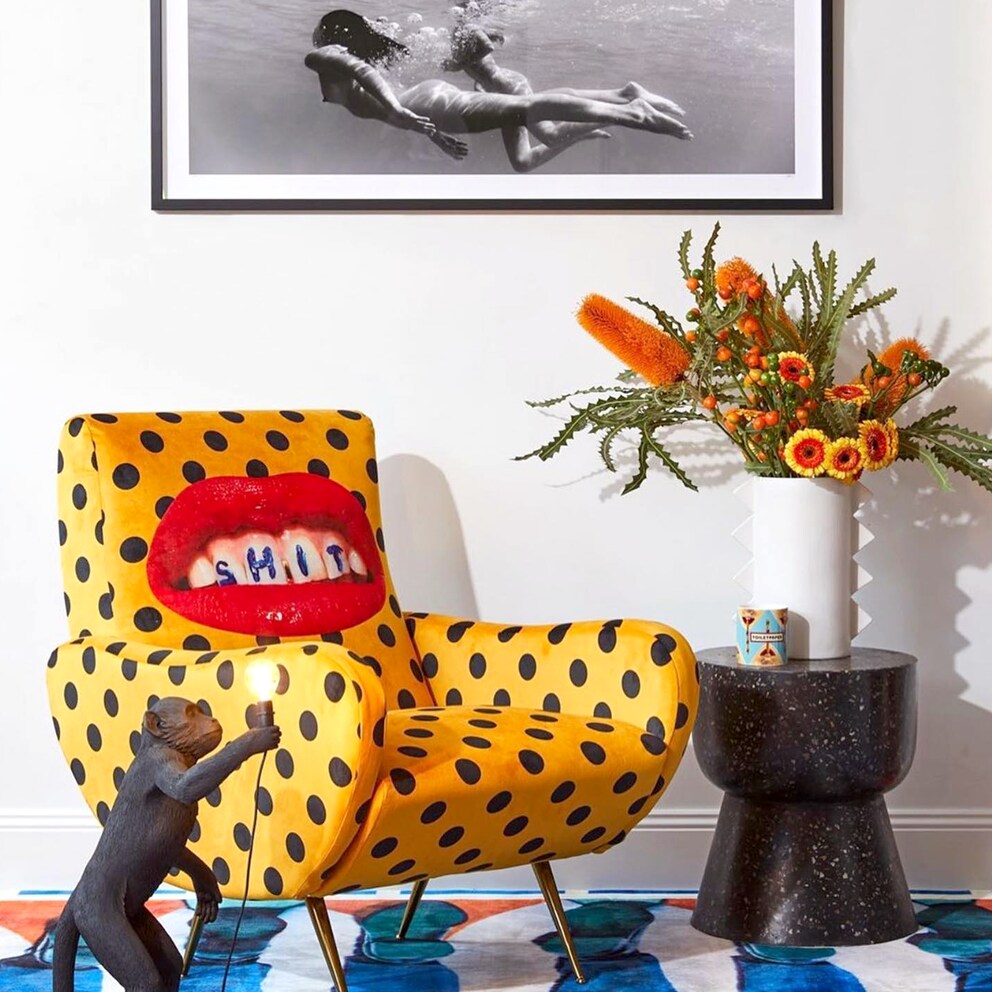 No matter how well incorporated eclectic furniture is, it's possible that a few years later, you'll think you're nuts. You may come to regret the bold design decisions. Unless you're an absolute maximalist or carefree decorator. However, I for one believe that you usually regret the things you don't do more. But think twice before buying a larger piece. When in doubt, opt for smaller accessories first to add character to your home. So you minimise this risk, have good parties and certainly have no regrets.
*Made in Italy: at Galaxus you find pretty much everything – even Italian brands. Follow this post to find them:
«Pia's Picks» will be back next week! Tune in for more items from my watch list that you can use to spruce up your home.
---



«There are only two ways to live your life. One is as though nothing is a miracle. The other is as though everything is a miracle. I believe in the latter.»
– Albert Einstein
---
---
---
These articles might also interest you
Skeleton Loader

Skeleton Loader

Skeleton Loader

Skeleton Loader

Skeleton Loader

Skeleton Loader