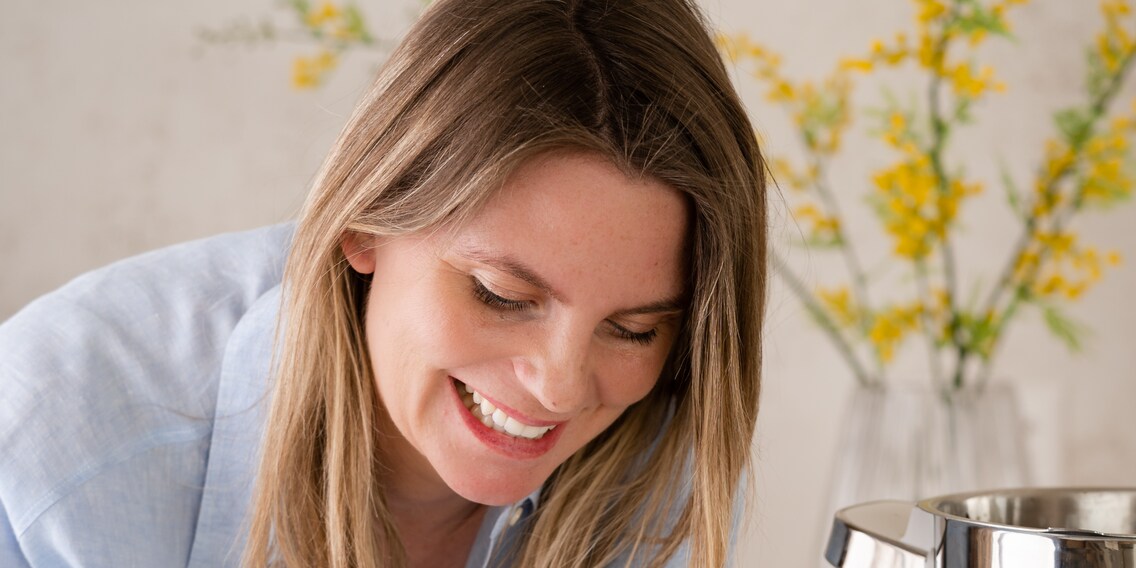 New partner for Swiss food blogger Ana+Nina

Translation:
machine translated
Just last year, Anastasia Lammer, known to foodies as Ana+Nina, got married. Now she has a new partner at her side: the French kitchen and household appliance manufacturer Moulinex.
Whether witching, pureeing or kneading, the appliances from Moulinex are designed to make work in the kitchen easier. And now together with influencer Anastasia Lammer.
In the coming months, the food blogger will create a variety of simple recipes for the company. These will then be available in the free Moulinex app.
83 years lie between them
In 2015, Swiss Anastasia Lammer started her career as a food influencer with Ana+Nina. On Instagram she already has over 28 500 followers.
With her food blogs, the 32-year-old wants to encourage her fans and followers to try her simple, quick and healthy recipes: "When I develop new recipe ideas, I have a certain expectation of the result: the dishes should be simple and ready to eat in no more than 30 minutes - and that without sacrificing balance."
That's where the 32-year-old comes in.
And that's where the Frenchman Jean Mantelet comes in.
He invented the Fleet Lotte in 1932. A kitchen appliance to puree cooked fruit or vegetables. That was the beginning of the Moulinex company. You can find many of today's kitchen gadgets from the French company in our shop.
Quick and easy it should be
. One of the classics in the Moulinex family is probably the Moulinette, which first came onto the market electrically in 1961. It also moved into our kitchen at that time, sometime in the 1990s, and made it easier to chop and grate carrots and the like. The new model, the Moulinex Companion, has more features. My colleague Aurel Stevens tested how useful this kitchen gadget is in a self-experiment.
Titelfoto: Anastasia Lammer
---
Fresh out of the world of television and into the galaxy of e-commerce. Almost always in a good mood, loves to laugh and is up for any nonsense. Loves everything to do with food and cooking, 80s music and the colour pink!
---
---
---