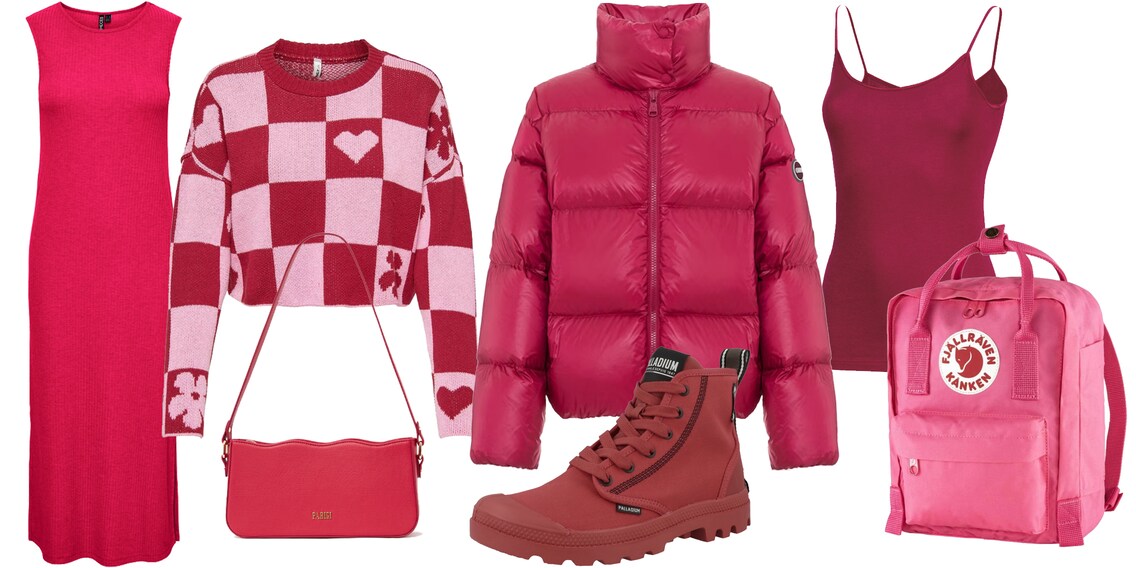 Laura's Likes: 7 Approaches to the Pantone Colour of the Year

Translation:
machine translated
Pantone has done it again - declared the colour of the year. I'll tell you what it's meant to express and how to bring it into your wardrobe.
In 2022 everything was "Very Peri", in the years before that "Illuminating Yellow" or "Classic Blue". And what colour will 2023, which is still in its infancy, be? According to the "market leader in the segment of colour communication and technology" aka Pantone LLC, the answer to this question is "Viva Magenta". The US company made the announcement on 1 December.
After Barbiecore and Balletcore were among last year's fashionable head-turners, the company announced that it was "Magenta Magenta".Since hot pink and all shades of pink were the fashionable buzzwords last year, the choice of this colour family comes as a semi-major surprise. Still, the shade "Viva Magenta" is exciting because it's not the classic blue-tinged pink you might immediately assume behind the name. "It's pupur, hot pink, fuchsia, raspberry, and chestnut all rolled into one," says Executive Director Lee Eiseman, explaining the hybrid colour.
In short, maybe that means "Viva Magenta" is what you make of it. I like the fact that the colour of the year leaves so much room for interpretation. I have to admit that you've been looking in vain for pink, purple and red tones in my wardrobe so far. But now, of course, it sounds tempting to vibrate with verve and vitality. To be bold and fearless. So maybe I'll give the flexible colour a chance? I would have many possibilities. I've known that at the latest since I combed through our range with Pantone radar switched on.
And if you and I don't have a problem with the choice, but rather with the question of how the hell to best integrate such a cheeky shade into the look, we'd best take another look at my colleague Stephanie together. She explained it in detail using the example of Hot Pink:
---



Always in the mood for good hits, great trips and clinking drinks.
---
---
These articles might also interest you