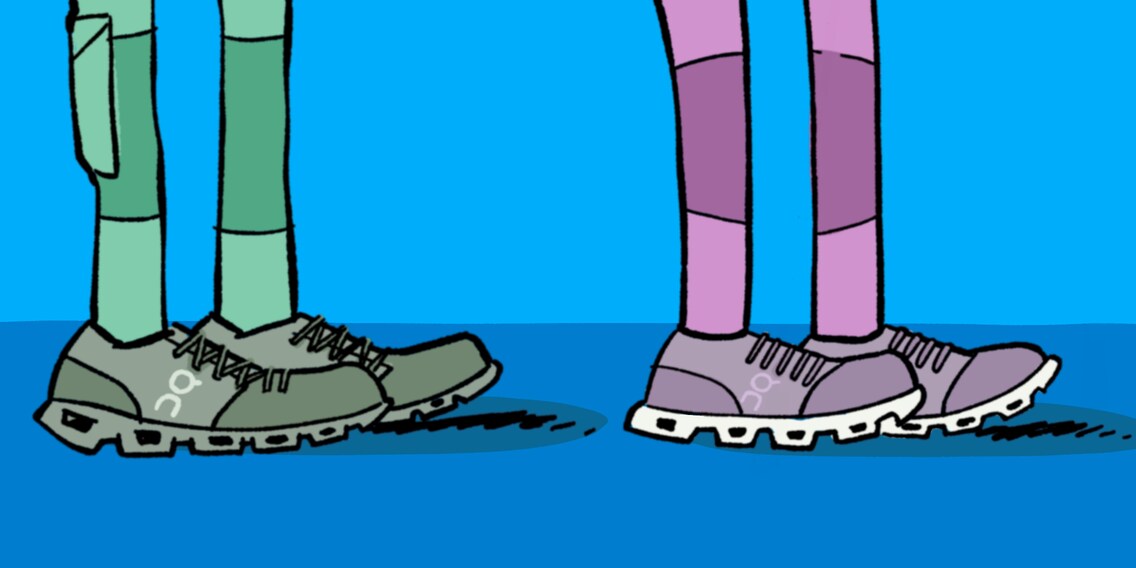 This article was translated automatically.
How to spot the Swiss on a city trip
Autumn is upon us and with it comes the good Swiss time for Metzgete, hikes and city trips. Whether Paris, Madrid, Prague or Venice, hardly any European city is spared the peaceful tourist invasion of Switzerland. That's how you recognise compatriots abroad.
It is the primeval fear of Swiss tourists: meeting other Swiss tourists. If you hear Swiss German in Trafalgar Square, you immediately keep quiet because you don't want to come out. If someone orders a coffee in front of you at the Starbucks near Alexanderplatz with an obvious Swiss accent, you skilfully switch to English so as not to be recognised. Skillfully ignoring your own Swiss accent, by the way.
However, this camouflage would often not be necessary. Because in most cases, a quick glance is enough to clearly identify Swiss city travellers.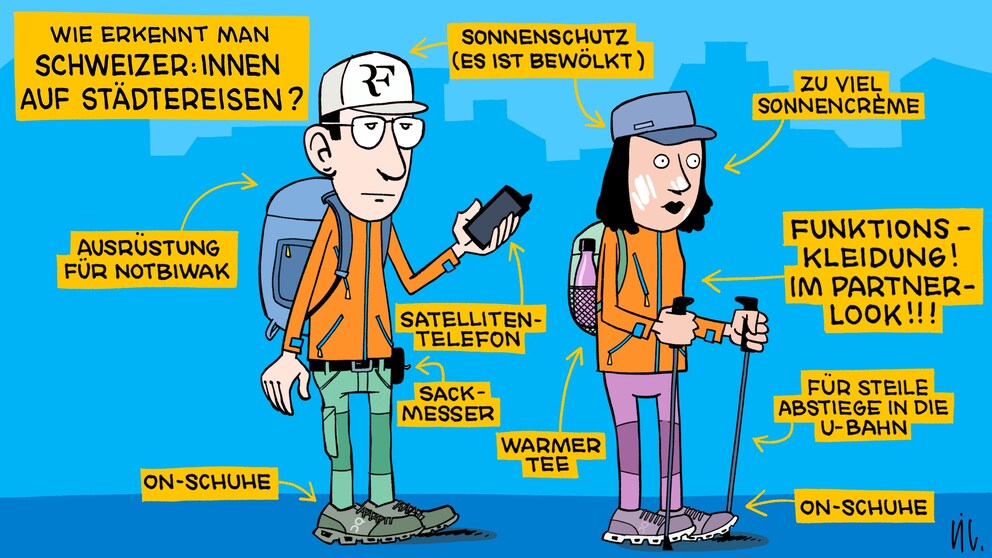 For an undisturbed visit to the city, it is therefore advisable to make yourself clearly recognisable as a "Bünzli" and thus send an unmistakable signal to the other "Bünzlis" that you need to keep your distance. These three essentials will help you do that.
Improvise. Adapt. Overcome.
About me
Yes, I too carry a Good Swiss windbreaker with me on city trips. But no on shoes. Times are changing anyway: I used to recognise Swiss people in foreign cities by their Scarpa shoes and their Alinghi chappli.
---
---
---
These articles might also interest you
Skeleton Loader

Skeleton Loader

Skeleton Loader

Skeleton Loader

Skeleton Loader

Skeleton Loader