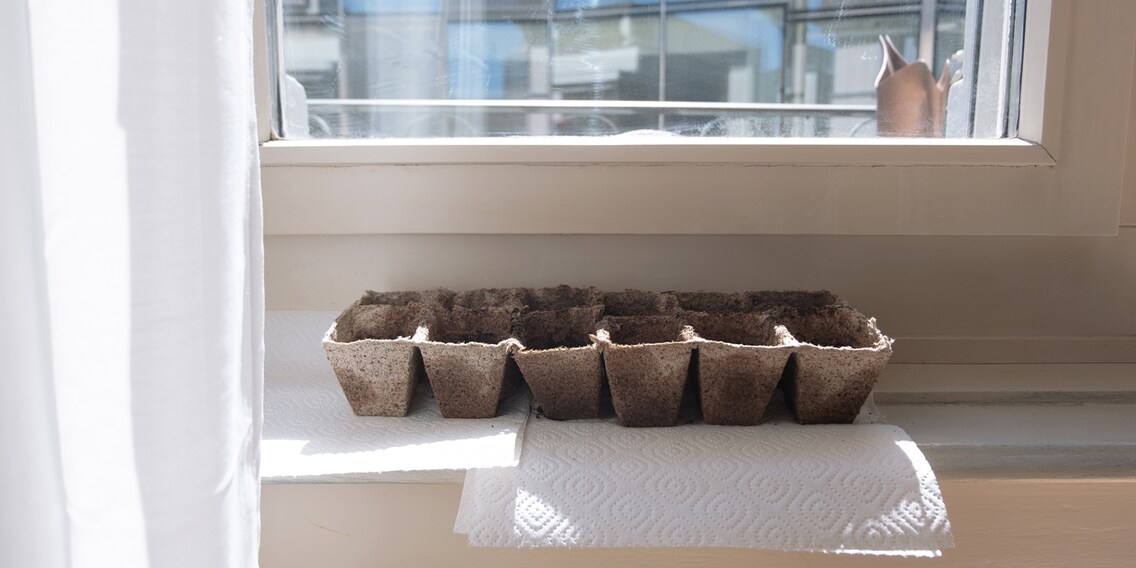 How I'm raising my own tomato seedlings – a short tutorial

For a long time now, I've favoured seedlings over seeds. Now, I'm growing my own from scratch – and hoping that they'll soon bare delicious fruit. But first things first, the seeds have to germinate.
I love tomatoes. Whether they're yellow, red or green; juicy or firm, big or small. Even more than the fruit, I love the vines. They smell like vacations and carefree days. I often roll them between my hands in the hope that some of that feeling will rub off on me.
My love for tomatoes is so deep that I'd like to grow them myself. But this decision wasn't driven by pure emotion – there was reason behind it, too. After all, a lot of the tomato varieties available in shops are highly cultivated monocultures which harm biodiversity and often taste watery.
I reap what I sow
That's why I got myself two old varieties: the red Voyage Tomato with its deep ridges, and the yellow plum-shaped Ildi which was common in the former East Germany. To kick off the project, I also need planting tubs, soil and a water sprayer. The special tubs are made of biodegradable material and can be replaced at a later stage. It's important to use a potting soil suitable for germinating seeds because it contains less fertiliser than regular soil. This is key in the delicate early phase because otherwise, the seedlings could be burnt.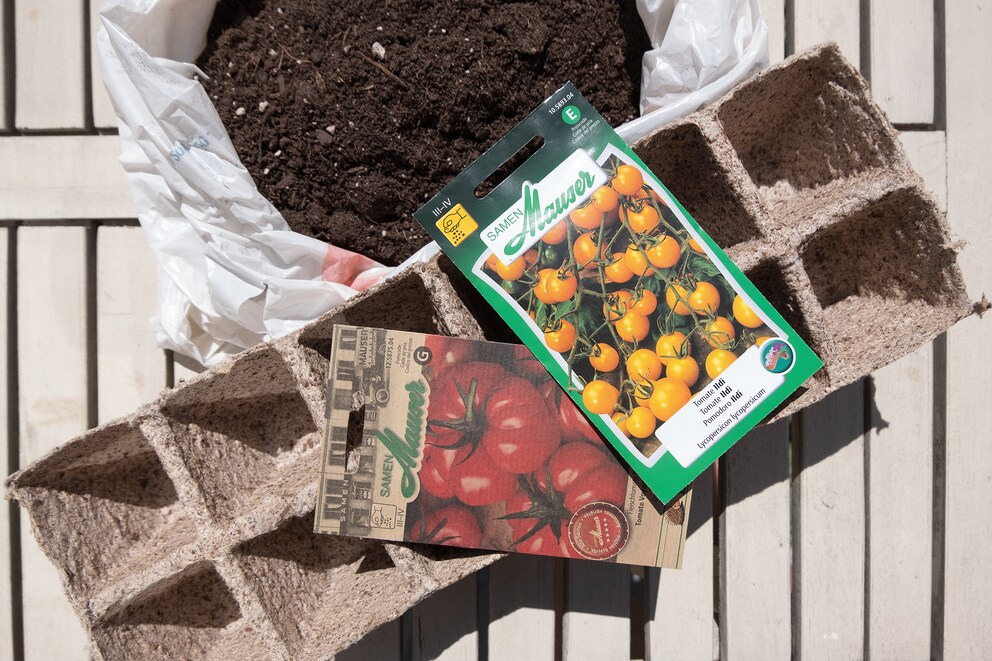 I fill the planting tubs with soil to a depth of three finger breadths, taking care not to press firmly on the surface. This is to allow the seedlings to develop easily later on. Then I spray the soil with water, using an empty cleaning spray bottle. You can, of course, water it carefully with a spoon, too. The important thing is that the soil stays damp during the germination phase without becoming waterlogged. Otherwise, the seeds will start to go mouldy. With a pen – or delicate fingers – I make a centimetre-deep hole and pop two seeds inside: the voyage tomato on the top and the Ildi on the bottom. I then pour a little bit of soil on top and moisten it again.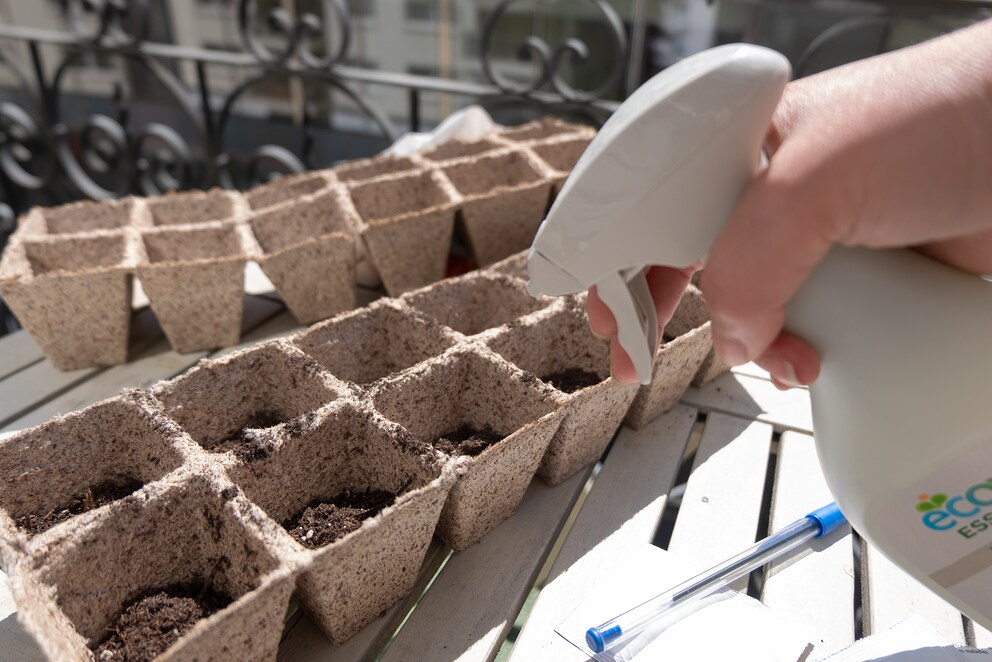 High maintenance
For ten days I watch over the seeds on the windowsill as if they're my babies. They need a temperature of 20-28 degrees to germinate and need to stay constantly moist. To do this, I water them several times a day and keep them covered. I use a plastic box for that, but you can also buy yourself a little greenhouse – or try your luck without either.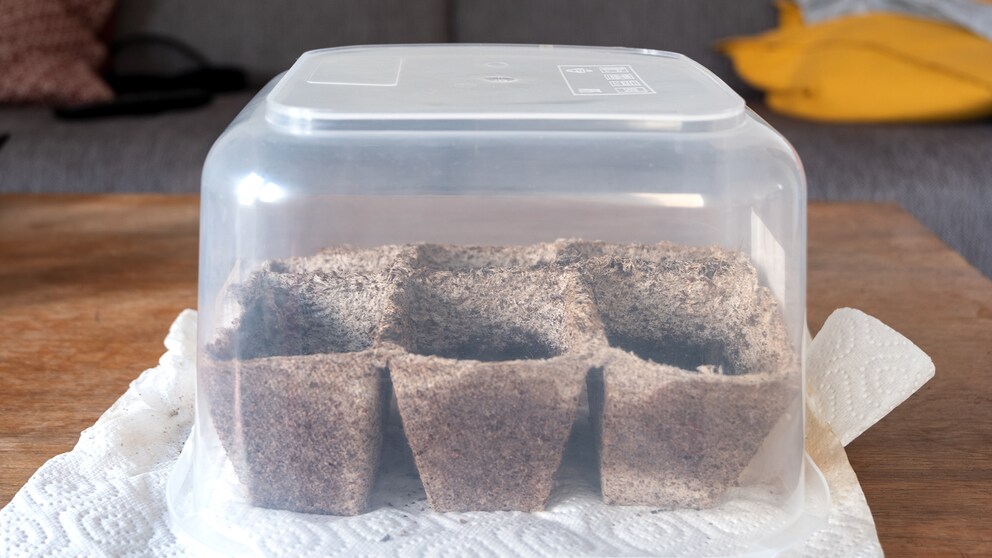 If everything goes according to plan and the seeds really germinate, the next step is to transplant them. I'll do this as soon as the three seed leaves are visible. Until then, feel free to give me a few tips and tricks.
March is the ideal time to grow tomato seedlings. That's why I decided to dust off this article from our 2020 archives. Perhaps it'll inspire you to become a gardener yourself.
---


My life in a nutshell? On a quest to broaden my horizon. I love discovering and learning new skills and I see a chance to experience something new in everything – be it travelling, reading, cooking, movies or DIY.
---
---
---
These articles might also interest you
Skeleton Loader

Skeleton Loader

Skeleton Loader

Skeleton Loader

Skeleton Loader

Skeleton Loader