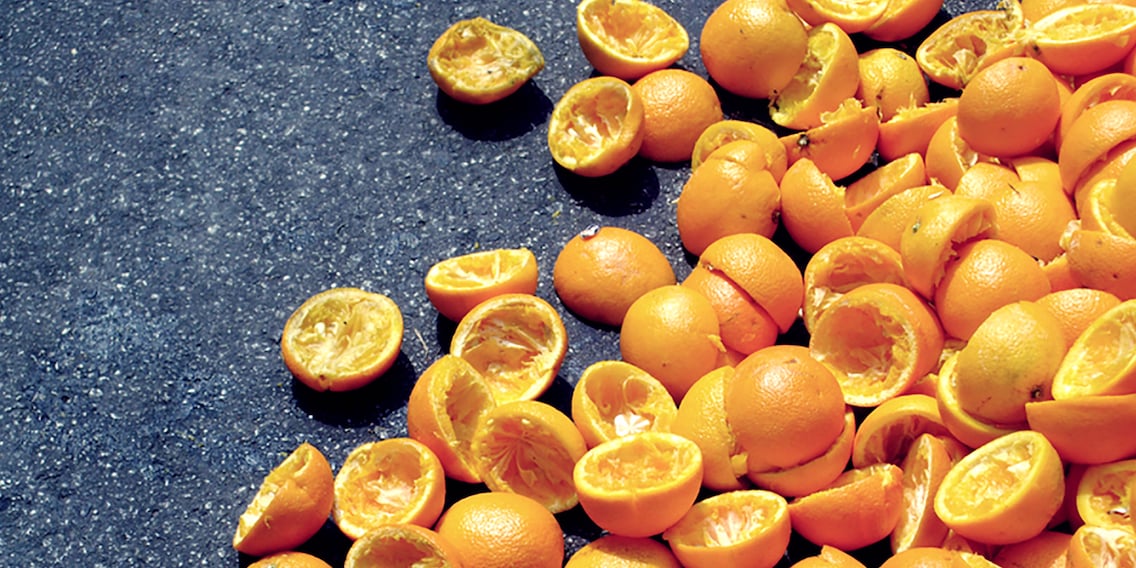 Get through winter with vitamins

Coughs and sneezes spread diseases – this simple rhyme is particularly true right now. What's more, wintertime has added an outbreak of flu to challenge our immune systems. A delicious and nutritious way of staying healthy is drinking smoothies containing your daily amount of vitamins and nutrients. Cheers to your health!
Whip up vitamin-packed drinks in no time with a juicer, lemon squeezer or blender. Create drinkable vitamins at the push of a button.
These are three tasty recipes jam-packed with vitamins that will help you stay bright-eyed and bushy-tailed this winter.
Green Smoothie – the incredible hulk

Green smoothies contain leafy green vegetables. They're packed with amino acids, vitamins, trace elements, minerals and antioxidants and will boost your immune system.
I usually start the day with a green smoothie. It gives me a kick that keeps me going until lunchtime without sitting heavy on the stomach. Get the green light for the day:
Serves 1–2:
1/2 banana
1 apple
1 lemon oder lime
1 (blood) orange
2 slices ginger
Spinach
1 stick celery
Put all ingredients in blender, add water (depending on desired thickness) and push the button. Blend until smoothie has desired thickness – enjoy!
The carrot cocktail, a vitamin A bomb

We're told from a very young age that carrots are good for you. But here's what's really awesome: Carrot juice contains even more vitamins and nutrients than a carrot in its unblended state. How so? Juicing opens up the vegetable's cell walls and releases all those wonderful essential elements that are easily ingested by the body. And the vitamin A will keep your immune system on its toes.
Serves 1–2
5–6 carrots
1–2 apples
1 beetroot
1/2 celeriac
1 piece ginger
Put all ingredients in blender and enjoy immediately.
Citrus juice, die queen of vitamin C

Citrus fruits are part of a healthy diet as they are rich in vitamin C, low in calories and are great as part of a low-fat diet. A grapefruit or two to three oranges contain the daily amount of vitamin C an adult needs and strenghten the immune system.
Serves 1–2
3 oranges
1 grapefruit
1 lemon or lime
Squeeze all fruit with the lemon squeezer. Tip: If the juice is too sour, sweeten with honey, agave syrup or maple syrup.
You might also like:
Skeleton Loader

Skeleton Loader

Skeleton Loader

Skeleton Loader
---


Discovering foreign countries and cultures and tasting coffee or other delicacies is what I enjoy most when I travel. My home is decorated with little gems I find in thrift shops and at flea markets. When I'm having one of my big DIY moments, my creativity is unleashed. Both the mountains and the seaside restore my inner balance. With a snowboard or surfboard under my feet, I'm happy. 
---
These articles might also interest you
Skeleton Loader

Skeleton Loader

Skeleton Loader

Skeleton Loader

Skeleton Loader

Skeleton Loader