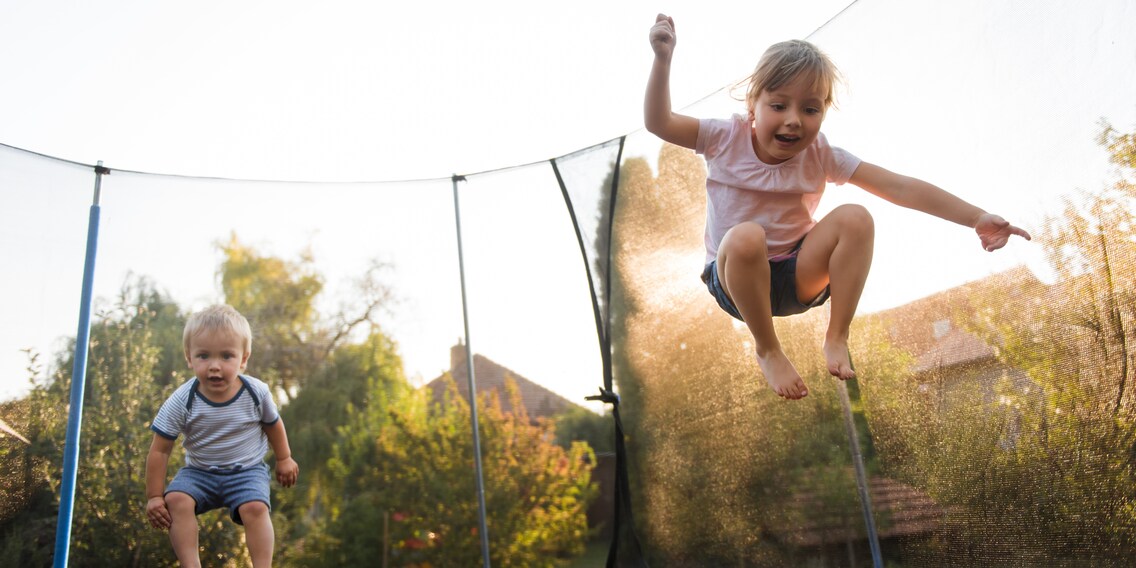 Galaxus Podcast: dearly loved or barely tolerated – trampolines

Trampolines have many friends – and just as many enemies. Laughing and squealing are usual noises kids make when they're bouncing on a trampoline. I was surprised to learn how popular garden trampolines are.
Some find them an annoying source of noise, others aren't keen on what they look like and others again love them. Trampolines. The third group, the ones who love them, are usually kids – and sometimes their parents, as they're happy when their little ones can have fun and get rid of the excess energy at the same time. Good communication between neighbours, tolerance and consideration are essential to make sure there aren't any conflicts. The internet is full of articles with advice on this.
If you enter «trampoline» in the search field on the Galaxus website, you'll see over 500 products. Trampolines seem to be the in-thing. Michelle Hofmann, responsible for purchasing trampolines at Galaxus, among other things, also confirms this. Sales have increased by around 300% in the last five years. The strongest increase in demand occurred during the two pandemic years. After this, sales figures declined slightly. However, children's love of trampolines is as strong as ever – and their squealing as loud as ever.
How many times a day and for how long should a child play on a trampoline at most? What are the health risks of trampolining? How can accidents be prevented? And are there really more than 500 trampolines at Galaxus?
You'll find answers to all of these questions and more in our Podcast (in German):
This podcast is a pilot project, which means we're testing whether you'd like such a format. If you do, we might soon offer more podcasts.
---

I sniff out the best behind-the-scenes stories the Digitec Galaxus universe has to offer. Why? Because I'm fascinated by people and stories. In my other life, I act on all types of stages, sometimes even in graveyards. As a voice-over artist for commercials, I've dubbed a pumpkin and a cow to name but a few. 
---
---
---
---
These articles might also interest you
Skeleton Loader

Skeleton Loader

Skeleton Loader

Skeleton Loader

Skeleton Loader

Skeleton Loader