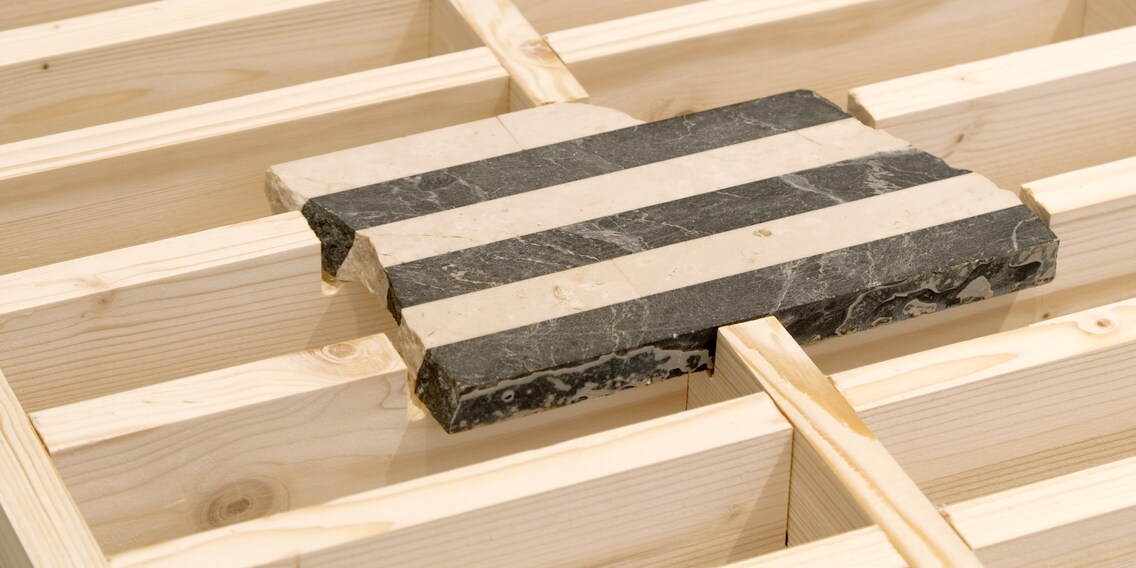 From broken to beautiful: the Remnant Table by Marta Ayala Herrera

Designer Marta Ayala Herrera likes to take things as they are – with flaws – and find ways to put them in a new light. Her Remnant Table is a good example.
The shapes of Marta Ayala Herrera's functional items of furniture are often inspired by geometry. However, the table the Spanish designer presented during «Maison et Objet» on the occasion of the Rising Talent Awards 2023 doesn't fit into this design pattern.
The Remnant Table consists of a wooden structure and a table top that's been fitted with four pieces of marble. All pieces have a different size and colour and none have a geometrical shape. How come? All marble pieces were once part of a floor, wall or kitchen countertop in a home that was renovated or knocked down. Therefore, the marble surfaces were destroyed.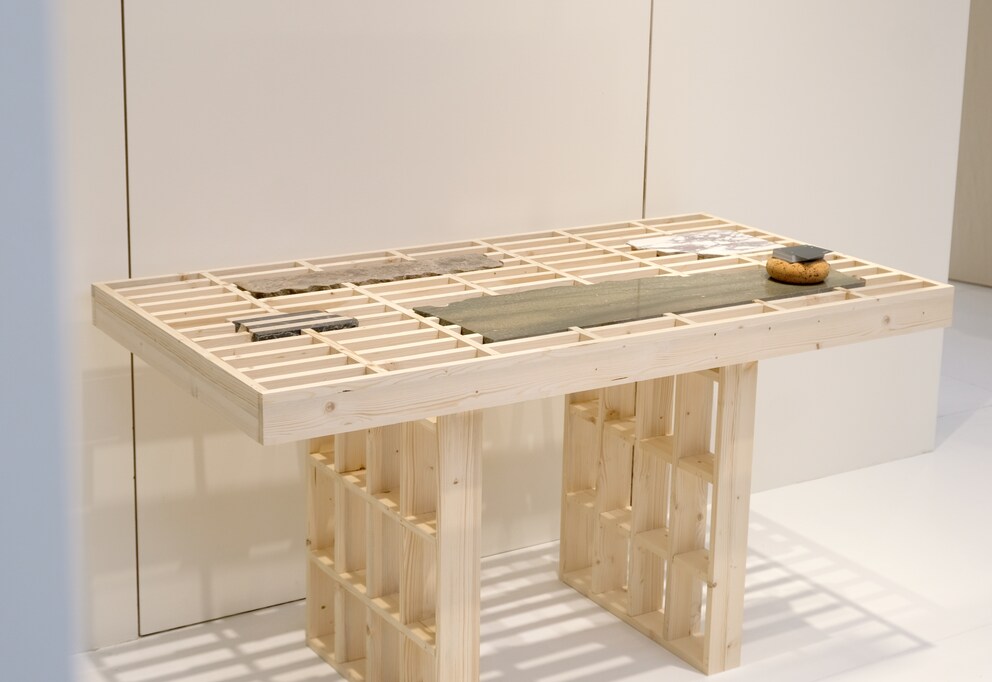 Instead of watching how these marble pieces were thrown away, the Barcelona-based designer decided to save them. As part of her job, she's always looking for new materials and new ways to experience the world. She regularly experiments with various industrial materials such as wood, marble, glass and steel, creating tables, stools and benches. «We should see objects as part of a full sensory experience, because design is what connects people to their own reality,» Herrera explains.
The marble pieces in the Remnant Table aren't perfect. Nevertheless, the Spanish designer has found a way to incorporate them into her works and turn supposed flaws into something beautiful and useful.
---



«There are only two ways to live your life. One is as though nothing is a miracle. The other is as though everything is a miracle. I believe in the latter.»
– Albert Einstein
---
---