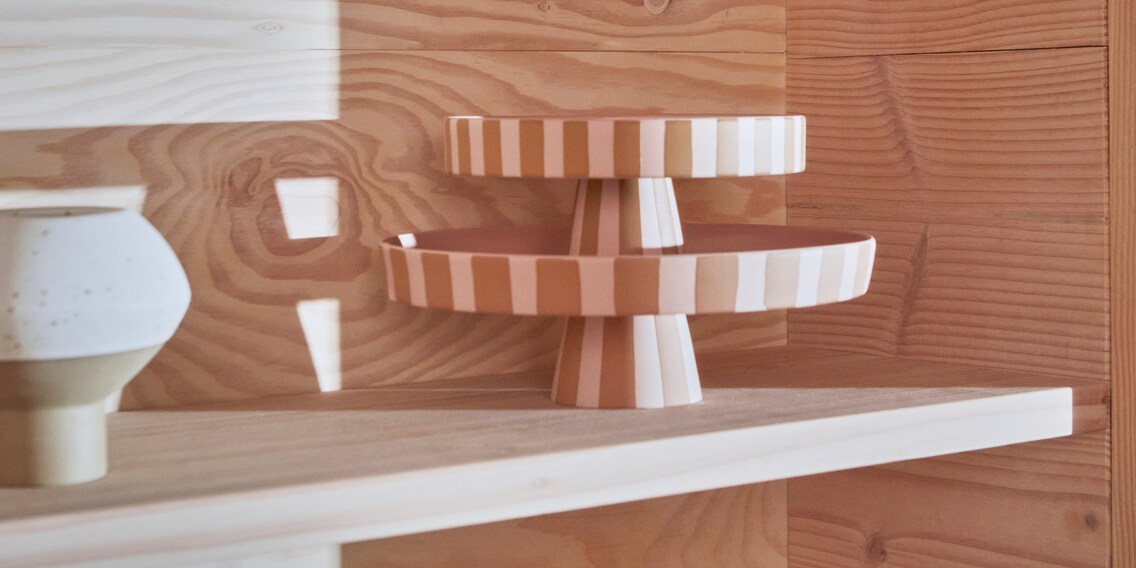 Elevate your storage spaces with this simple trick

Interior design professionals think outside the box. Therefore, it's worth copying the odd trick of theirs. This time, the focus is on how you can store small things in a more sophisticated way.
For most people, cake stands or serving stands have one purpose only – to arrange baked goods in an elegant and appealing way. Stylists see the bigger potential and use these accessories to make even non-edible things a feast for the eyes. The stands last a long time and are versatile.
The styling team of the brand House Doctor, for example, stage perfumes and soap dispensers on a cake plate. For the cherry on top they add a candlestick to it – and voilà: the clutter is tidied up and looks much prettier. By doing this you also create more room and store several things on top of each other to save space.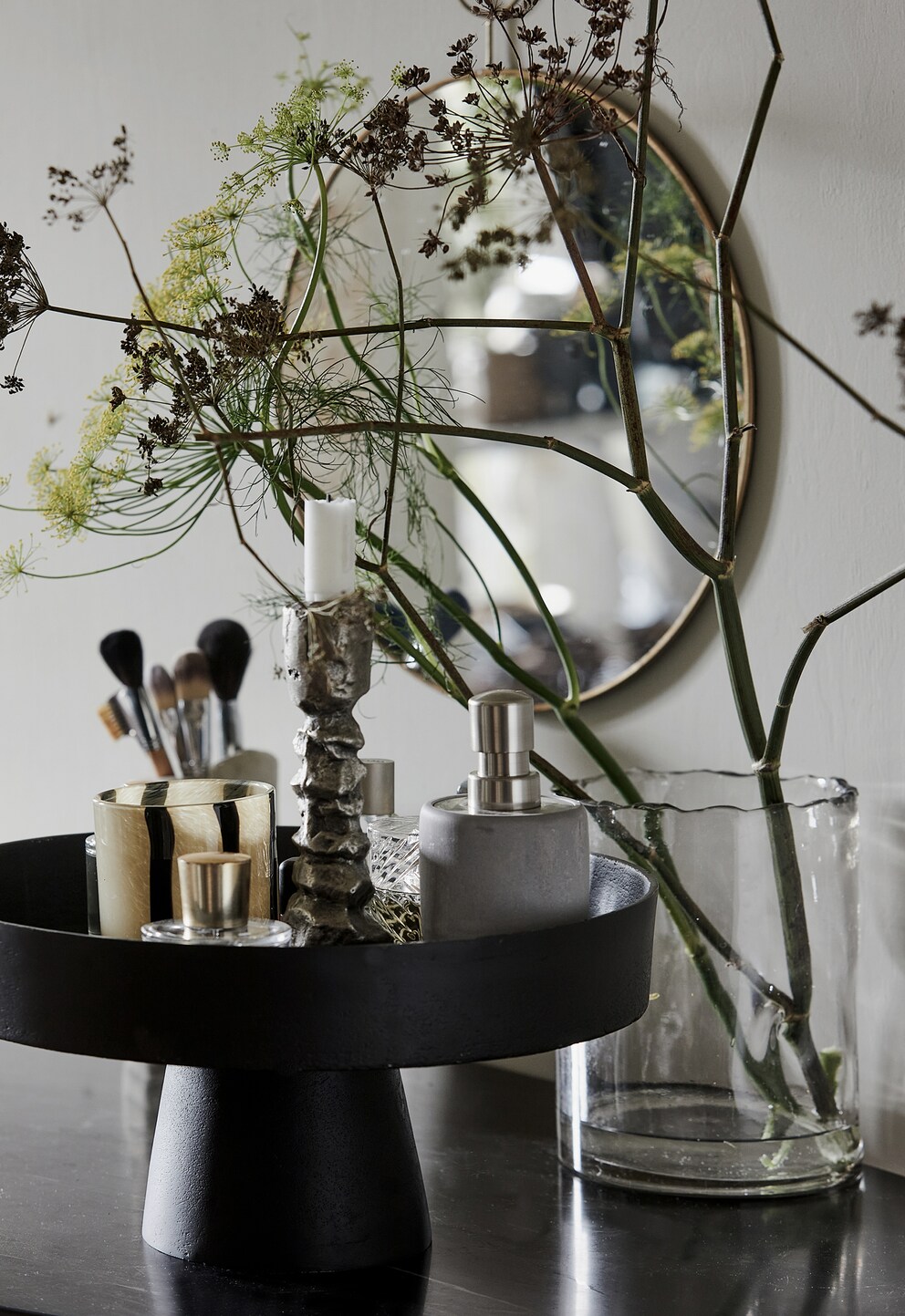 The recipe for a stylish home is easy to replicate. Get your unused cake plates or etagères out of the kitchen cupboard and repurpose them. Then put your array of beauty products, jewellery, stationary or spices on top. Let your imagination go wild. If you do bake again, the surfaces can be cleared again in no time.
If you don't own a cake stand, get a decorative model like the one from Oyoy. I'm drawn to its striped pattern. Or reach for Rivièra Maison designs and the eye catching cake stand with a swirl pattern. For those who prefer a more simple style, the «Shoreditch» etagère fits everywhere with its neutral colour.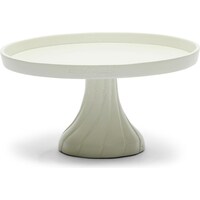 ---



«There are only two ways to live your life. One is as though nothing is a miracle. The other is as though everything is a miracle. I believe in the latter.»
– Albert Einstein
---
---