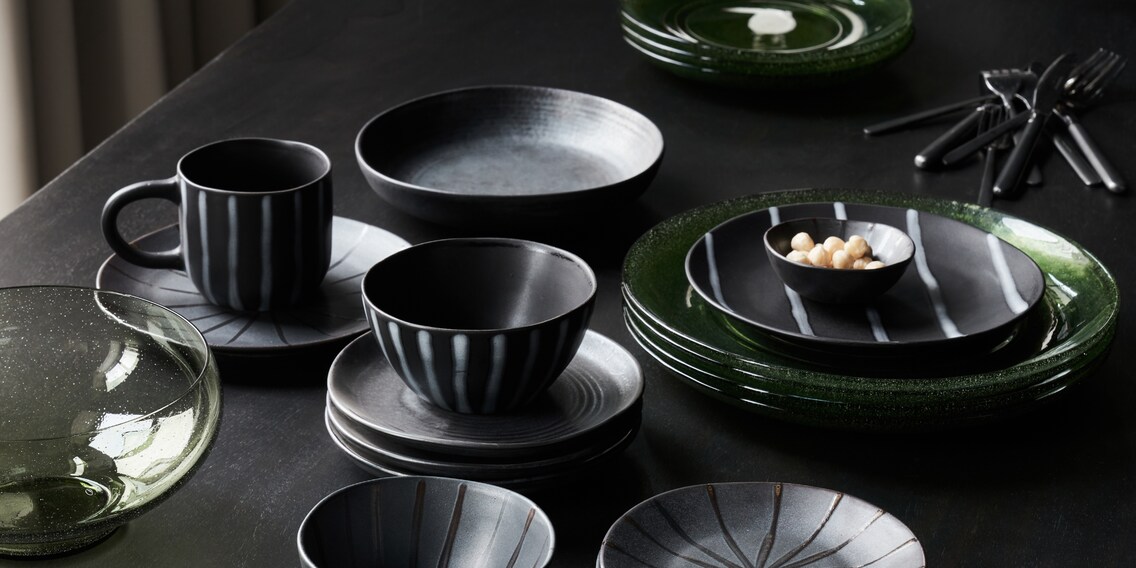 Monochrome table decoration is anything but bland

Setting a table is like designing a room – scale, colour and texture are key. But let's just focus on one aspect for a change: colour.
Pictures of perfectly designed tablescapes can seem intimidating. But they're actually the opposite. If you take a close look, you'll see that every table decoration follows a simple formula. In the table settings I'm about to introduce to you, the formula is monochrome colours. The home styling experts at House Doctor and Broste Copenhagen decorated their tables with items from the same colour family only .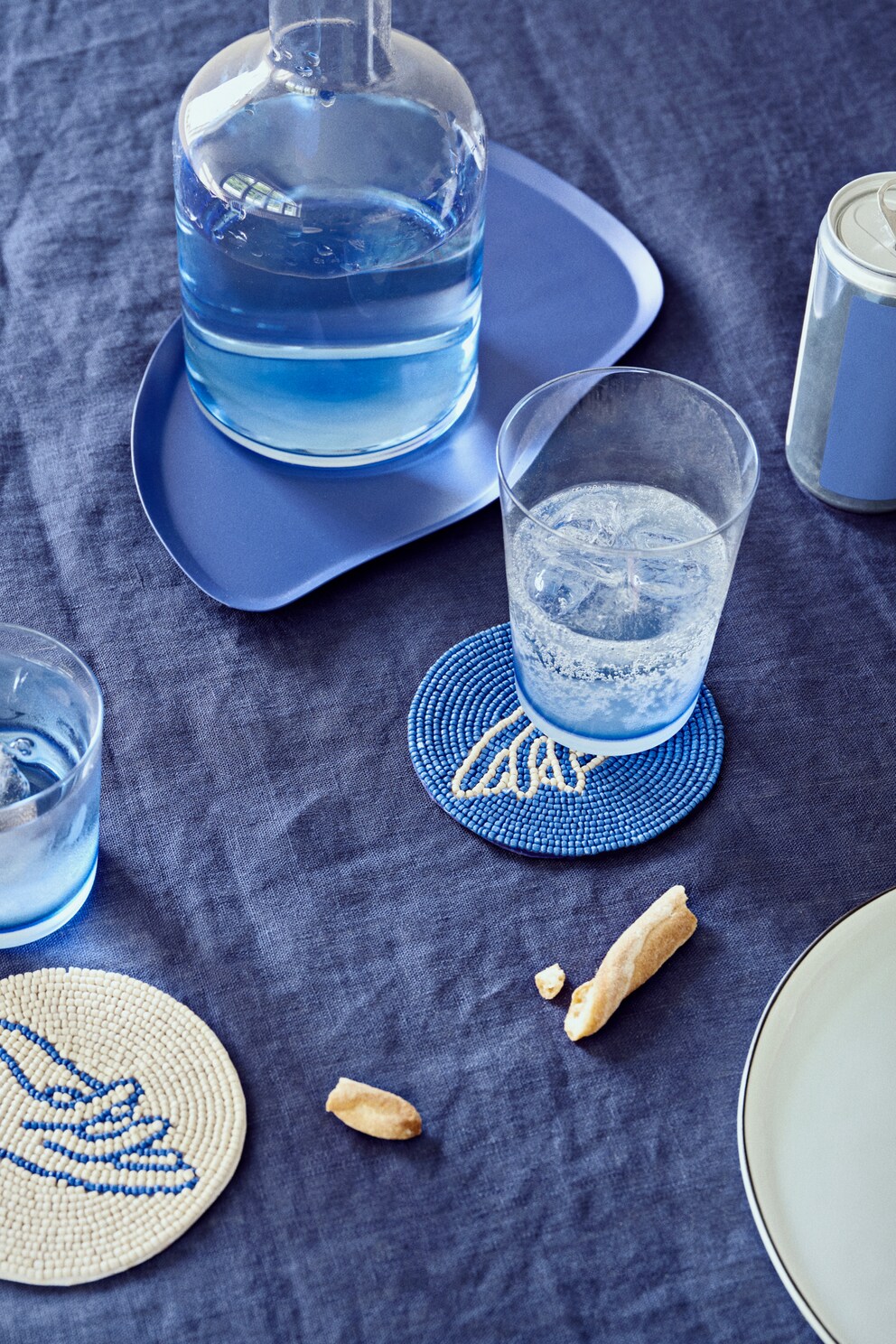 Ranging from a bold Yves Klein blue to black and pastel tones, anything is possible, as long as no other colours come into play. This makes sure the table is a feast for the eyes – from close and afar. Table decoration in vanilla colours can be just as delightful as a set table in Barbie pink or yellow.
Up close, the monochrome look has a great side effect: it emphasises the various textures on the table. Instead of being distracted by a world of colours, you'll notice the shimmer of the glasses, the texture of the linen tablecloth or the delicate pattern of the ceramic tableware.
Header image: Broste Copenhagen
---



«There are only two ways to live your life. One is as though nothing is a miracle. The other is as though everything is a miracle. I believe in the latter.»
– Albert Einstein
---
---