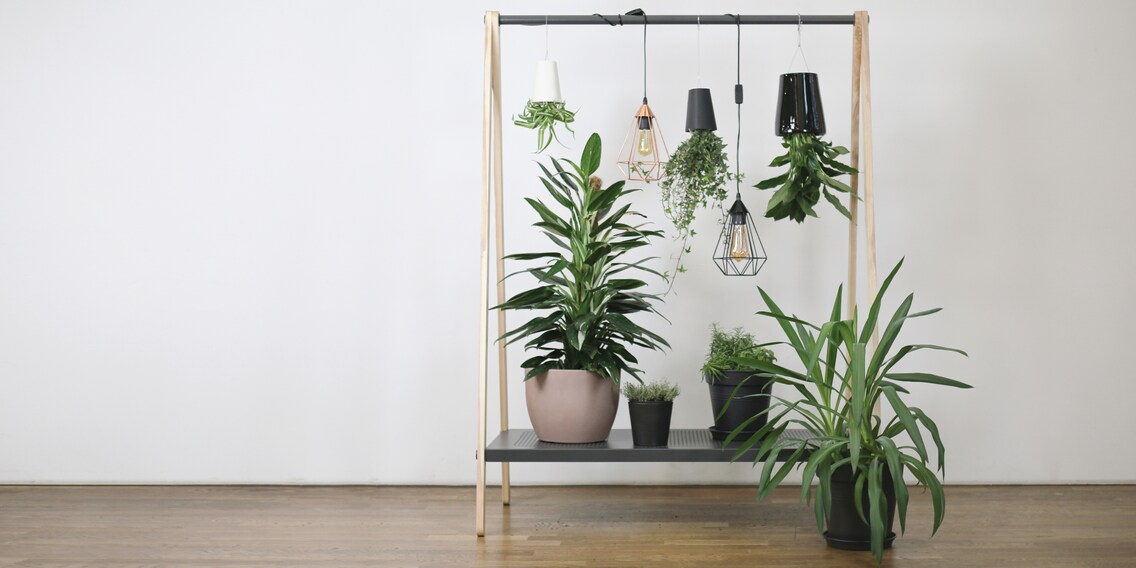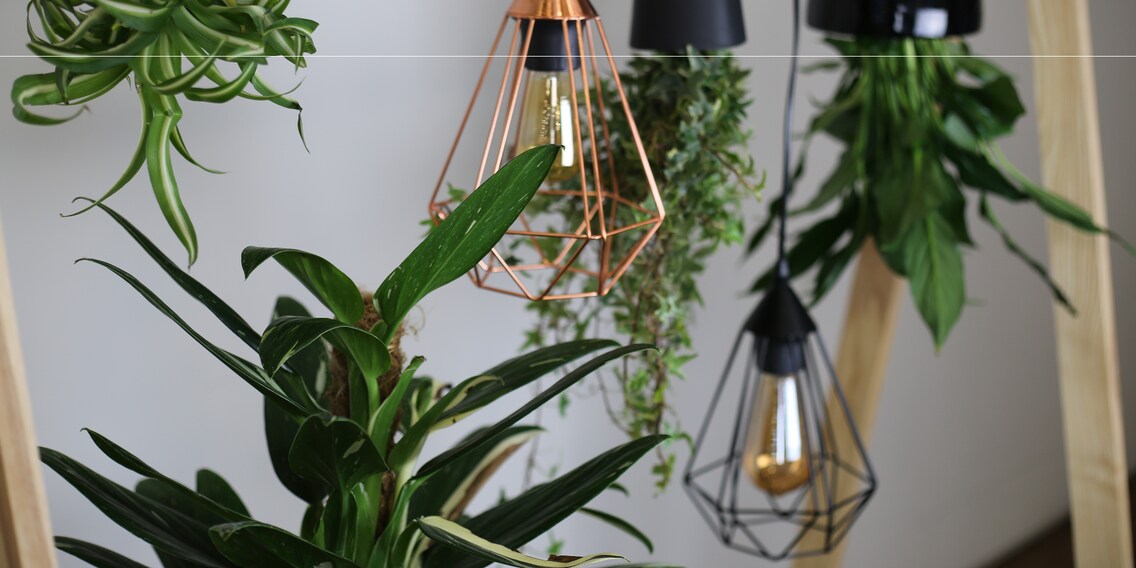 This article is not yet available in your selected language.
«Do it Yourself»-Projekt: Kleiner Indoor-Garten
Wer keinen Balkon besitzt, holt sich Grünes eben in die Wohnung. Dafür müssen nur ein paar Töpfe besorgt und ein Kleiderständer zweckentfremdet werden. Highlights setzt du mit filigranen Hängeleuchten im Vintage-Look.
Dieses DIY-Projekt ist so leicht umzusetzen, dass selbst hoffnungslos talentlose Handwerker sich den vertikalen Garten in die Wohnung holen können. Dafür brauchst du eine Kleiderstange, ein paar Hänge- und Blumentöpfe und zwei bis drei Hängelampen. Schwierigkeitsgrad: Bubi-leicht.
Dafür benötigst du:
Eine Kleiderstange
... die kann neu oder gebraucht sein. Wichtig ist, dass sie breit und stark genug ist, um dein Gärtchen zu tragen.
Ein paar Blumentöpfe
Der richtige Mix macht hier den Look aus: Spiele mit Blumentopfgrössen und diversen Materialien. Vergiss nicht die Blumentopf-Untersetzer nicht, wenn dein Parkett schön bleiben soll!
Stylische Highlights
Rücke deine Kreation ins richtige Licht: Ein paar Hängelampen hier und da tragen stark zur Ambiente bei. Filament-Leuchtmittel kommen besonders schön zur Geltung. Hinweis: Achte auf ausreichend Abstand zwischen Pflanzen und Lampen. Verwende vorzugsweise LED-Leuchtmittel ohne Hitzeentwicklung.
Stromleisten und Befestigungsmaterial
Wenn du Leuchten in deinem Indoor-Garten montieren willst, muss du an die Stromzufuhr denken. Da die Steckdosenleisten ziemlich unästhetisch aussehen, haben wir unsere am hinteren Bein der Kleiderstange befestigt.
Entdecke weitere DIY-Projekte:
---



When I'm not busy putting together home décor themes or planning marketing activities for Galaxus, I enjoy decorating my home with things I love and starting DIY projects I finish all too rarely. The inspiration I get comes from blogs, magazines and travels. My favourite home living styles: Nautical, Scandinavian and Nordic. 
---
---
---
---
---
These articles might also interest you
Skeleton Loader

Skeleton Loader

Skeleton Loader

Skeleton Loader

Skeleton Loader

Skeleton Loader