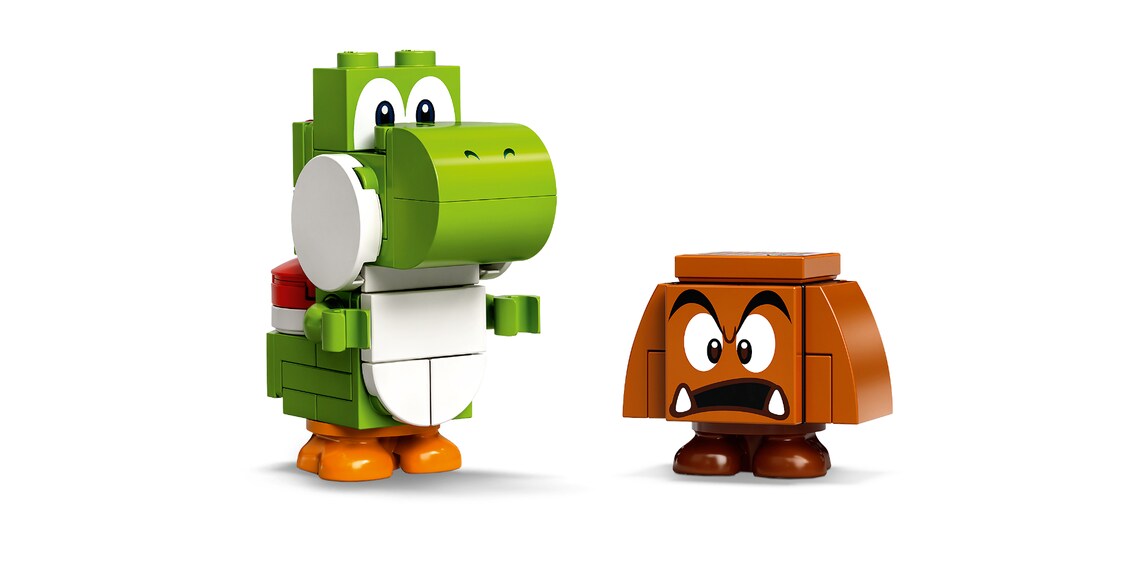 Corona steals the search crown from «LEGO»

What are Galaxus customers searching for? And when are they searching for it? A glance at the search statistics reveals that coronavirus has left deep marks. For a short while, even «LEGO» lost its top position in the search box.
Whether it's just before Christmas or the middle of the summer holidays, «LEGO» has long been the most popular search term on Galaxus. Then came the corona pandemic, which also turned shopping behaviour upside down. And so, the little plastic pebbles had to vacate the top spot this spring and summer. Respiratory masks and disinfectants were suddenly much more in demand. However, the Galaxus customers' joy of playing was not tarnished for long: LEGO has since got back its search crown.
On 25 February, a 70-year-old man in Ticino tested positive for coronavirus. The terms «protective mask» and «disinfectant» immediately exploded. After a sharp rise in the number of cases, the government decided on 16 March 2020 to impose a lockdown. At the end of April, the first easing of measures came: building centres, garden centres and hairdressers were allowed to reopen. Protective masks were now more in demand than ever before. The third peak in search queries came in July, when the mask requirement was introduced on public transport. A similar picture emerged in French-speaking Switzerland. By the way, the search for breathing masks was unfortunately often of no avail, especially at the beginning of the pandemic – at times they were completely sold out at Galaxus.
In Ticino, there was also a fierce search for «mascherine», or masks in English. No wonder, given that Ticino is considered to be the most severely affected canton. The search for masks had several peaks. Nevertheless, the Ticinesi did not let the summer go by completely: from May onwards, the «piscina», or pool, stole the top spot from the face mask. Meanwhile, English speakers spent their time searching for «mask», «face mask» and «dettol».
Top 10 search terms
In the same period last year (January to August 2019), corona was still far away. The search terms «Lego», «Dyson» and «Pampers» are fittingly playful and carefree. To exaggerate a bit: in 2019, aside from fun and games, a dirty diaper was Switzerland's only concern. Boom. One year later, a completely different picture emerges:
Top 10 search terms in German-speaking Switzerland

Top 10 search terms in French-speaking Switzerland

Seasonal searching
When coronavirus isn't raging, search behaviour is primarily influenced by seasonal factors such as weather and leisure activities. In summer, customers want barbecues, pools and stand-up paddles; in winter, kettles and everything related to snow sports. But the time of day also plays a significant role. The later it is, the more active the search – at least until bedtime: the search-field rush hour is from 1 p.m. to 9 p.m. The search off-peak on Galaxus is between 1 a.m. and 6 a.m. Then the day begins and our customers boot up the Galaxus search engine.
---



I'm passionate about my job as a PR story writer. I've always been fascinated by advertising, magazines and media products of all kinds – from trashy Britney to highly intellectual Judith Butler. When I'm not at work, I enjoy spending time sharpening my critical view of society and deconstructing clichés. Nothing's more unneccessary to me than falling back into outdated role models again and again. 
---
These articles might also interest you
Skeleton Loader

Skeleton Loader

Skeleton Loader

Skeleton Loader

Skeleton Loader

Skeleton Loader