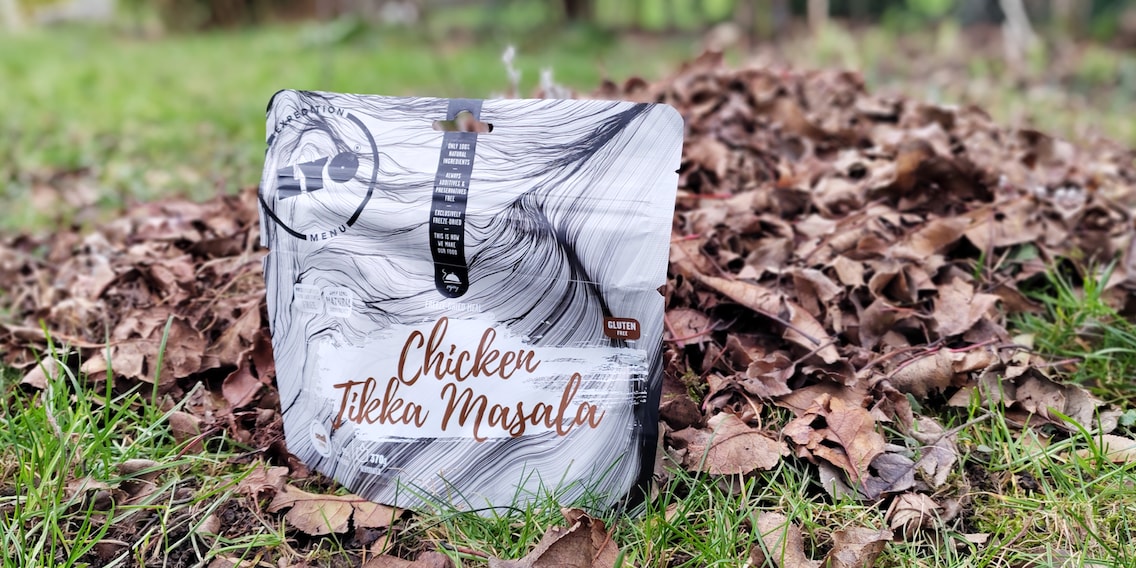 Chicken Tikka Masala with rice in 10 minutes - and out of the bag

Translation:
machine translated
Lyofood's meals are supposed to be fast and healthy. The Poles want to shake up the outdoor market with their freeze-dried products. Literally. And I like it.
Lyofood wants to conquer the outdoor market with freeze-dried meals. According to the Poles, they rely exclusively on natural and fresh ingredients without preservatives or additives. Everything healthy, everything quickly prepared.
One sachet and a little hot water
The Lyofood range includes various freeze-dried products from fruits to soups and complete meals to emergency rations for 14 days. There are varieties with and without meat and also vegan meals for on-the-go.
After a long day at the world's biggest sports fair in Munich, I recently ended up at the Polish stand and tried an Indian curry. It tasted so good that I took a bag home and prepared it.
The ingredient list of the Chicken Tikka Masala reads quite tasty: rice, tomato puree, chicken breast fillet, yoghurt, coconut milk, almonds, rapeseed oil, salt, spices and sugar. A bag with 95 grams of filling weight provides 370 grams of curry and 560 kilocalories of energy when prepared. For comparison: During a crisp weight training session lasting just over an hour, I burn about a similar number of calories.
The preparation is very simple: The contents of the bag are mixed with just under 3 dl of hot water, and after nine minutes of waiting, the Chicken Tikka Masala is ready. Of course, it cannot be compared to a homemade curry or one from an Indian restaurant.
For a freeze-dried powder from a bag, however, the finished chicken dish tastes quite good. With one reservation: the salt. For my taste, there could be a little less. However, the composition of the Chicken Tikka Masala is made for consumption after a long day, for example in the mountains. With the corresponding loss of sweat, i.e. salt. From this point of view, the high salt content makes perfect sense.
In any case, this curry from Lyofood tastes much better to me than many of the ready-made dishes that are usually available to buy.
---



What matters isn't how well you play when you're playing well. What matters is how well you play when you're playing badly.
---
---
---
---
These articles might also interest you