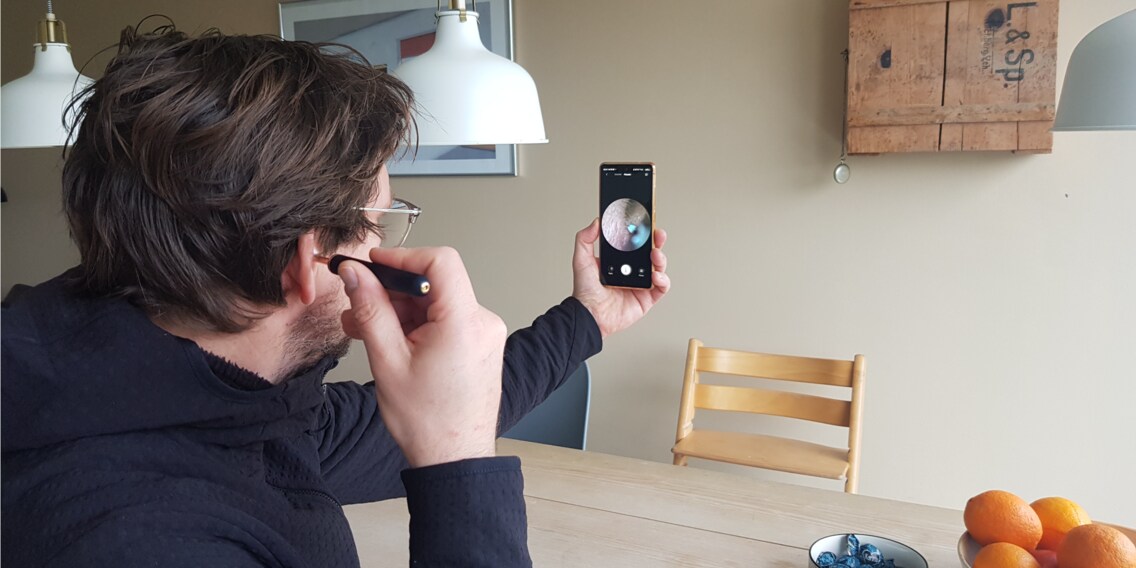 Bebird – a high-res trip down your ear canal

I tested the Bebird Note Pro 3 ear cleaning device. While the manufacturer praises the ear-cleaning device as the ultimate solution, a medical specialist warns against cleaning the auditory canal – and not only with devices like this.
When a colleague from the editorial department recently asked who would like to test the Bebird Note Pro 3 ear cleaning device, I didn't hesitate for long before volunteering.
I wasn't even aware there were ear cleaners with an integrated camera and electronically controlled tweezers. My interest piqued, I read through the product description. Nothing beats solid preparation before starting a review. It's not long before I have to laugh out loud. The reason? A product photo showing a couple idyllically cleaning their ears.
I can practically hear the woman in the picture asking, «Honey, what would you rather do today? Watch some Netflix or clean our ears?» A white cleaning device is casually waiting there in the foreground. How convenient! Meanwhile, the black one – gotta stick to gender conventions – is already being jabbed into the man's ear.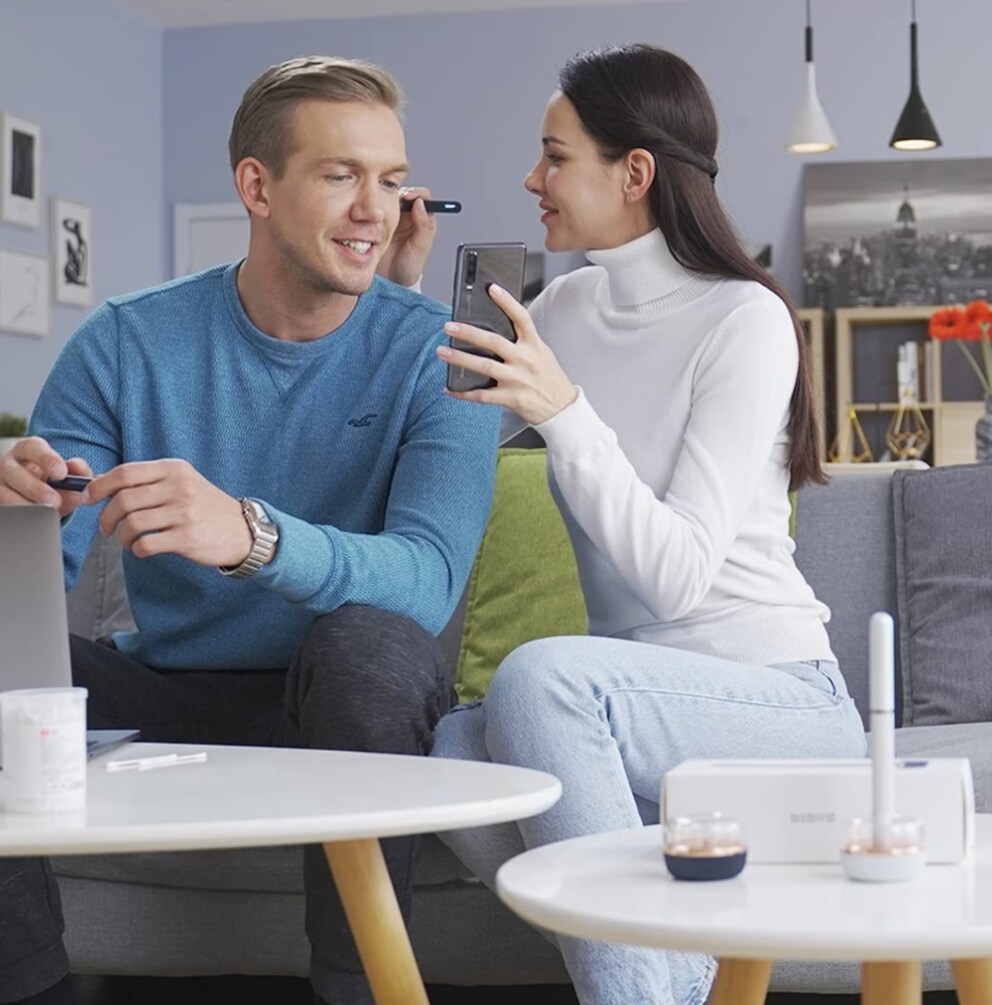 The product description of the device is no less entertaining. It states that the Bebird offers good visibility, safety and effectiveness for all ear sizes, making it the solution for all your ear cleaning needs.
«What needs?» I wonder. Thankfully, I get an answer further on in the text: the Bebird has an HD camera that wirelessly transmits a full view of your ear to your phone as you safely and effectively remove earwax with the silicone spoon. It gives you a clear view inside without having to guess. Well, colour me surprised! I wasn't aware cleaning your ears had anything to do with guessing. The text finishes off on a strong note: this is the last ear cleaner you'll ever need. Cotton swabs are dangerous, ineffective and outdated. They clog your ears, cause hearing loss and increase the likelihood of ear infections. It's time to move to a safer and more effective solution.
Wowza, finally a company that's declaring war on the dangerous practice of cleaning ears with cotton swabs! But before I get a specialist doctor on board to fact check, I want to test the device for myself.
I feel like a heart surgeon
For you, dear Community, I'm embarking on a dangerous journey inside my ear. I unpack the device and am impressed by what I see. The cleaner and the charging station especially are made of high-quality plastic and metal and look very elegant. It wouldn't be a stretch to say I could put it in my living room and my guest would be more likely to think it's a designer fountain pen than an ear cleaner.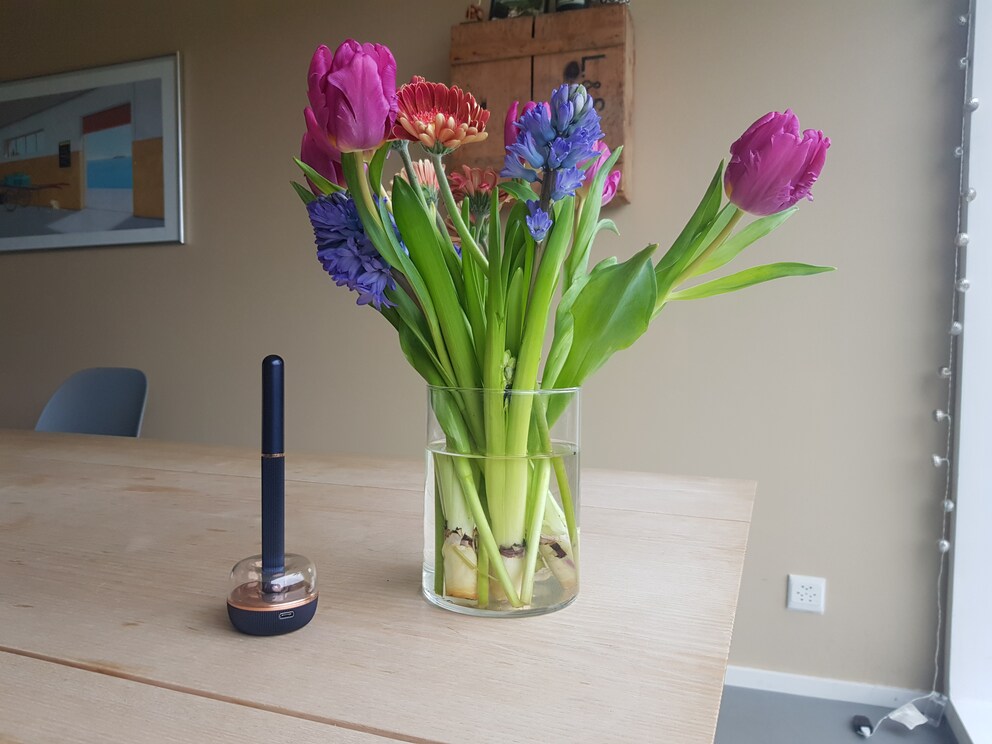 The Bebird app is quick to install. I simply have to connect my smartphone to the device's WLAN, which works without a hitch. Let the fun begin!
I'm fascinated. The teensy tiny camera at the tip shows me everything in real time. Even more insane are the tweezers. When I press the button, little forceps open up. Press again, and they close.
Before braving my ear canal, I venture into my nose; the topography makes it easier to explore. Oh boy, I really should start trimming my nose hair again (and probably the hair growing out of my ears, too) ...
On to the ears! Fair warning: I rarely clean my ears with cotton swabs. First, I don't have a lot of earwax, and what little I do have tends to end up deposited on my earphones. Why bother with cotton swabs or ear cleaners when my earbuds do the job for me?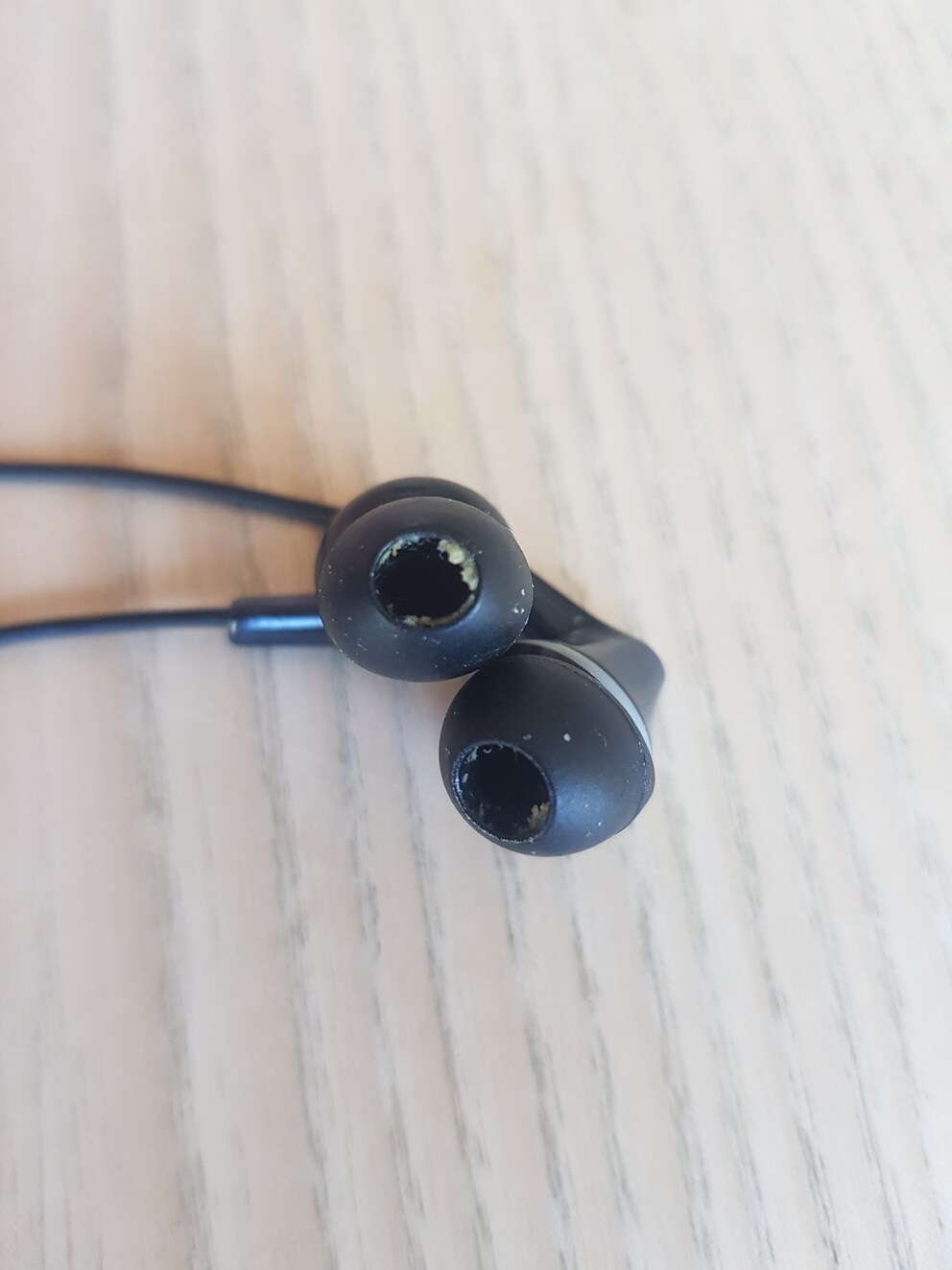 Then there's the urban legend that earwax isn't bad at all, but actually good for your ear canal.
Slow and steady, I edge the device into my ear. The image I see on my smartphone makes me feel like a surgeon about to perform a highly complex operation. And would you look at that – there really isn't much earwax in my ear. When I finally spot a little clump – though everything looks huge on camera – I feel like a gold digger who's just tracked down a gold nugget. I use the app to open the tweezers and try to nip the clump. I manage ... after a fashion. But I do succeed in the end. Triumphantly, I pull the tip of the device out of my ear and examine my find.
Ear doctor warns against cleaning your ear canal
Alright, the device seems to do what it promises. But the question remains: in general, is it a good idea to clean your ear canal and are cleaning devices like this one actually useful? I get in touch with Sven Prestin, a specialist doctor for ear, nose and throat diseases, to clear things up. «Earwax protects the ear canal and should, in general, not be removed,» he says. The reason being that earwax consists of a variety of substances produced naturally by the body, such as fats and skin cells. «The most important thing to note is that earwax isn't a sign of poor hygiene,» Prestin adds. In fact, it's thanks to the earwax that the ear canal is capable of cleaning itself. Debris gets captured by earwax deep in the canal and is then transported away in the direction of the ear opening. «All this to say, cleaning your ear canal is counterproductive, not at all necessary and should be avoided. Having a lot of earwax isn't dangerous.»
According to Prestin, it's enough to clean your outer ear and entrance to the ear canal using a damp cloth or finger, if you absolutely must. «Cotton swabs should be avoided at all costs, because they can't clean the ear canal the way earwax does.» What's more, cotton swabs often push earwax back all the way to the eardrum, promoting the development of an earwax plug – which must then be removed by a doctor. «In addition, there's a risk of injury to the auditory canal and eardrum, as well as of inflammation and chronic itching of the auditory canal,» the Prestin further explains. Other factors for the formation of earwax plugs include frequent use of earplugs, in-ear headphones as well as hearing aids.
The doctor says ear cleaning devices pose a risk of injury
Earwax plugs can form even if you don't use cotton swabs. «However, the number of people who are prone to earwax plug formation and therefore need regular ear canal cleaning is low,» Prestin reassures us. «It's people with narrow ear canals or ear canal openings who tend to form such plugs which then need to be removed by a doctor.»
What does the doctor say about ear canal cleaning devices? «Devices like this with an integrated camera are suitable only for the very few patients requiring regular ear canal cleaning.» Why? Because, according to the doctor, handling such a device isn't all that easy, and there's a risk of injury. «In addition, it won't work to remove soft earwax,» Prestin adds. «Devices like this also falsely imply that you need to clean your ear canal regularly, which is the exact opposite of the truth.»
My children turn the cleaner into a toy
So, the device isn't dangerous per se, but it's not actually useful, either. To be fair, there are cases every now and then of resourceful designers and marketing people launching gadgets that may not seem very practical at first glance, but do prove quite useful in the end. I'm thinking of stick vacuum cleaners, garlic peelers, toilet descalers and TVs that (almost) do away with cable spaghetti.
Descalers
Rolfs Entkalkerstab Encalcifier bar Plus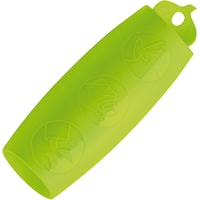 Peelers
8.10
per piece for 3 units
Kuhn Rikon Garlic peeler
But unfortunately, there are the other cases of products entering the market that just make you wonder: «Is this really what the world's been waiting for?» If you ask me, Dyson's headphones with air purification, which my colleague Livia Gamper recently wrote about, fall into this category.
As does the ear cleaner from Bebird. But wait! All is not lost ... it wasn't long before the device awakened my kids' spirit of discovery. I left them to the (play) device – and with the advice not to put it any other body orifices, and to be careful when exploring their mouth, nose and ears. Suddenly, screams pierce my home. «Oh no, they didn't get carried away and hurt themselves, did they?» I hope to myself. Luckily, that's not what happened. No, the reason for the hullabaloo was, in fact, a dead spider that got stuck in a crevice. On the camera, the creature was blown up to look x times bigger – and my kids freaked out.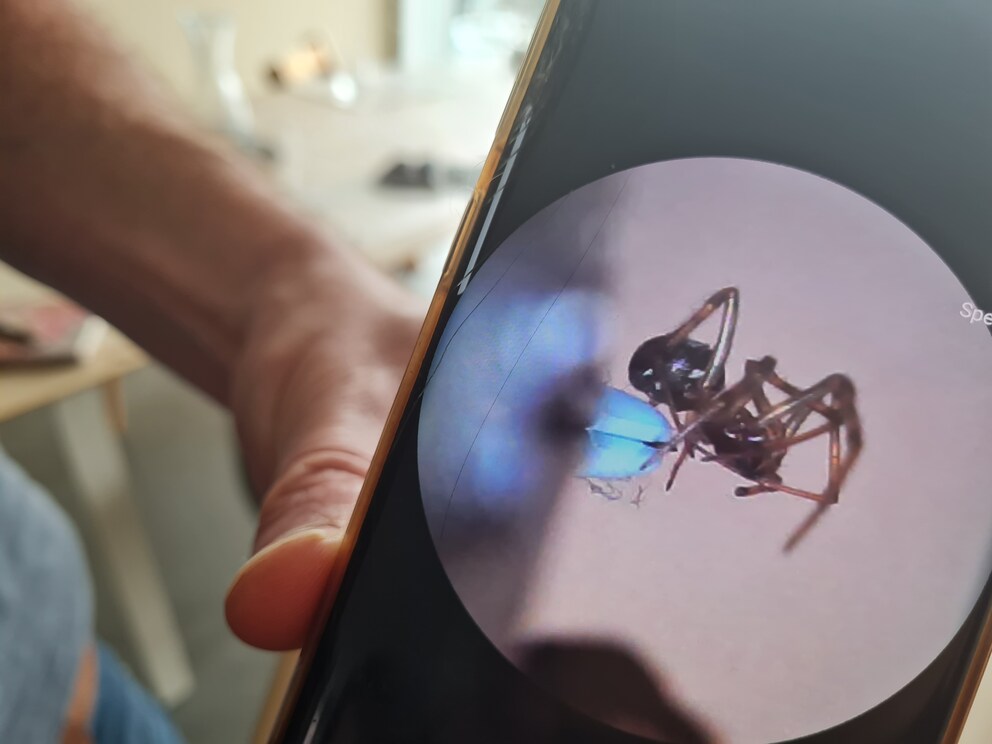 As for me, the Bebird didn't quite give me the same kind of scare so much as it helped to confirm my initial reservations. The bottom line? Yes, the device does actually remove earwax. And no, the world really wasn't waiting for it.
Header image: Martin Rupf
---



Half-Danish dad of two and third child of the family, mushroom picker, angler, dedicated public viewer and world champion of putting my foot in it.
---
---
---
---