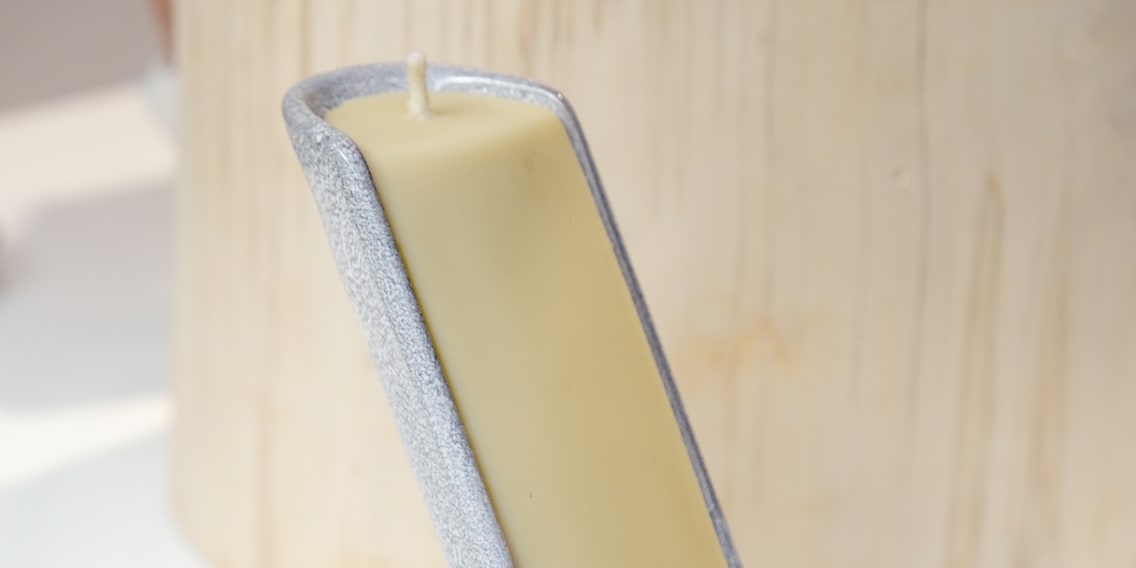 Beautifully off-beat: designer Clément Boutillon works deliberately slowly

Patience is a virtue path to ceramic objects. At least in the case of Clément Boutillon. The French designer subscribes to the slow design approach, consciously working at a slower pace to prompt a change in society's values.
The word «timeless» often pops up in the marketing speak around clothing and furniture. But how long-lasting can something that was only developed a single season really be? Or something that loses its place in the collection as quickly as a year later? Clément Boutillon reckons it takes more than words to design your way to timelessness. He was a product designer for ten years before teaching himself the art of ceramics and starting up his own studio.
Along with perfume, cosmetics and spirits, the Frenchman has implemented new retail business concepts for brands such as Diptyque. He also did a stint as head designer at Kossi Aguessy Studio. However, he eventually had the desire to be more independent; to take a conscious look at the choice of materials and method of production. It's an approach that ties in with the principles of the slow design movement, which counters throwaway culture with a holistic approach to design.
«Candle on stand» is the name of the piece Clément spent four years tweaking in his studio. Not exactly a speedy endeavour. It's also quite an unspectacular name for such a carefully designed object – it's comprised of a handmade candle made of beeswax and soy wax, and a matching stand. For the latter, he developed his own mould casting process – one that combines 3D technology with traditional craftsmanship, allowing him to do quirky things: «The candle holder is meant to resemble a floating staircase and catch all the drops from the candle inside», Clément says. «The candle is scented with essential oils, gives off a scent of beeswax and soy wax and was handmade in the French city of Nevers.»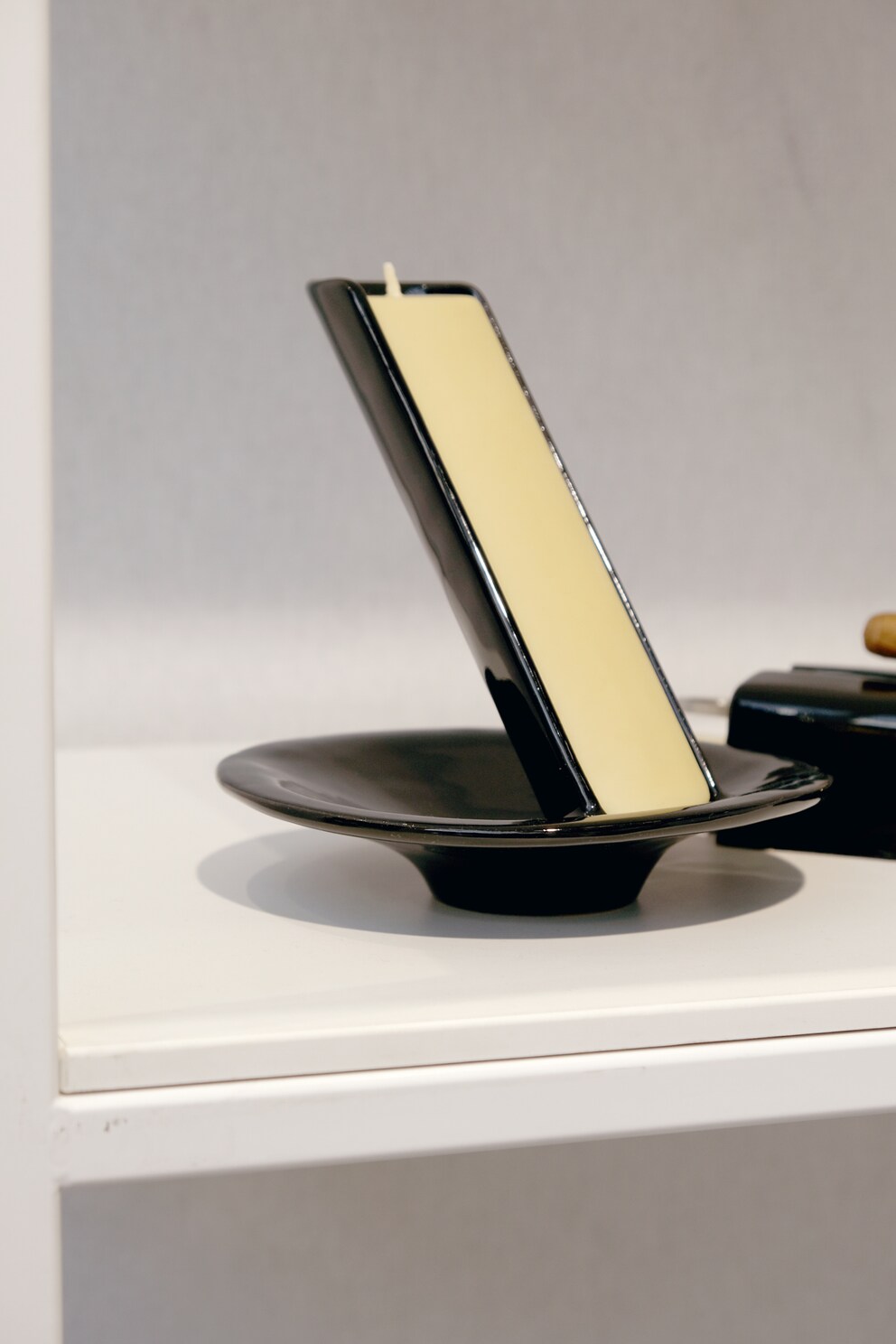 Bespoke solutions
At the time, the designer thought it'd be too expensive to industrially produce plastic candle holders for his first «Candle on stand» prototype. Going through every step by hand, he thought, would be too expensive too. So, he went looking for more affordable ways to produce his stoneware. He began digitising his drawings and 3D printing a «mother piece» out of cornstarch. This was used to manually create a plaster mould composed of individual pieces with various dividing planes. «The 3D print allowed me to be more precise,» says Clément. «Irregular jellyfish shapes like my «La Méduse» vase would be impossible to create without it.» Seven plaster moulds were needed to create its casting slip. A conventional vase, by comparison, requires only a «two-part mould with a dividing plane» (linked article in German).
Unmistakeable character
The fact that the self-taught designer has made use of 3D printing and come up with a bespoke solution like this ties in with the qualities of slow design (linked article in German). However, giving his ceramic objects an unmistakeable look is also an important part of slow design. «In order to make my designs timeless, I primarily work on the form and function of things as opposed to decor». Because he opts for a semi-transparent gloss for his designs, they automatically acquire a subtle pattern. It has the effect of letting the clay shine through here and there. This irregularity is what makes the piece one of a kind.
Chatting to Clément, his sources of inspiration, be it jellyfish, helicopters or boats, sound very concrete. But it's only instantly recognisable in very few cases. One lovely exception to this is the «Coquetier Marquise» egg cup, clearly reminiscent of a «Pompadour» champagne glass. «Eating a soft-boiled egg is an exquisite moment for me. I wanted to translate that ideal into a classy egg cup.»
An eco-efficient mindset
As a slow designer, Clément places importance on using resources in a conscious way. He uses wind power instead of gas and avoids plastic and any kind of waste throughout the design process. The designer actually wanted to focus exclusively on black and white. However, in order to be able to keep white objects that were scuffed he started experimenting and developed a grey gloss called «glacier finish». Like the candle «Bougeoir Canyon», it's inspired by mountains and glaciers. More specifically by a large expanse of high mountains, which, though timeless in form, are in danger of disappearing due to climate change. One more reason for the Frenchman to slow down his design processes and save resources. «I don't want my design objects to be a passing trend – I want them to last for generations. That's why I take time to come up with my ideas and don't fall prey to the pressure of wanting to sell, sell, sell.»
What kind of people are always on the lookout for better design solutions? The people dreaming up new chair or table designs although there are thousands of them out there already? Here you'll find some previously published articles where I introduce you to these people and their guiding principles. Follow me for the next instalment.
PortraitDecoration

Stoneware objects with standing man qualities

PortraitLighting

Products' second lives can be far more beautiful than their first
---



«There are only two ways to live your life. One is as though nothing is a miracle. The other is as though everything is a miracle. I believe in the latter.»
– Albert Einstein
---
---
These articles might also interest you
Skeleton Loader

Skeleton Loader

Skeleton Loader

Skeleton Loader

Skeleton Loader

Skeleton Loader