Are magnetic lashes revolutionary?
False eyelashes look cool, but they come at a price: your nerves. Magnetic alternatives are no longer a novelty on the market. But they are to me.
I'd love to wear false eyelashes every day – if not for the sticky struggle that is eyelash glue. In the morning, when my eyes are half closed and my hand-eyelash coordination is still a bit wonky, a lot can go wrong. Glued eyes, misplaced eyelashes... I shudder at the thought. My make-up isn't the only thing to go down the drain then; my mood also tanks. I don't feel like dealing with the hassle anymore.
Magnetic eyelashes have been on the market for quite some time and are supposed to spare you the glue explosion. The concept is simple: first, apply a special eyeliner that contains magnetic particles. After your eyeliner has dried, apply the lashes that contain small magnets to your lash line. Sounds simple, and yet I've never given them a try. It was high time to change that. Find out how my first attempt at using the «Magnetic Naked Lashes» by Ardell turned out in the video above.
In a nutshell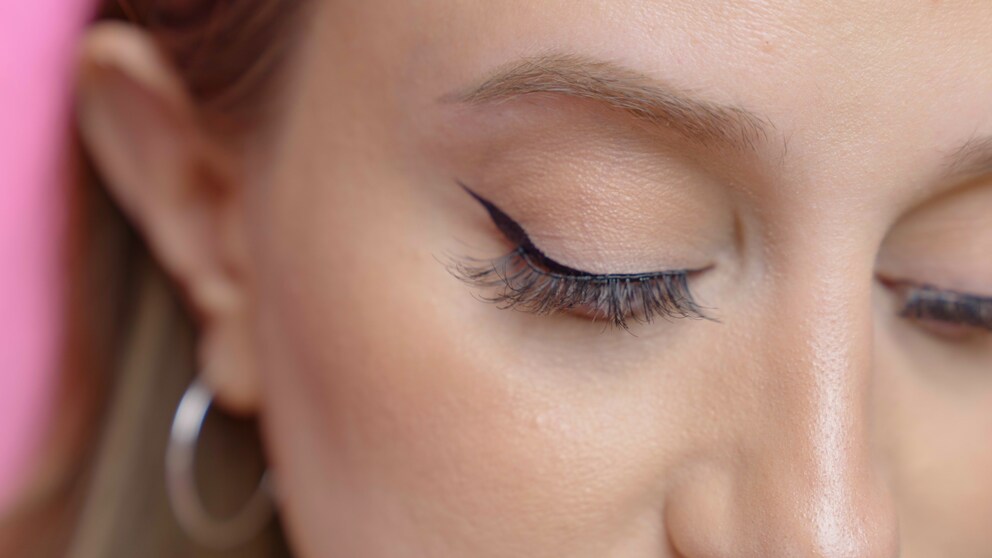 Here's a quick summary of what I learned:
Advantages:
The liquid, magnetic liner is an opaque black, it dries matt and it's also available as a gel, depending on preference.
You can remove and reposition the lashes again without having to clean up any glue residue. If any of the liner comes off, you can easily fill in the gap.
The lashes are very light. You hardly feel them on your eyes.
Unlike adhesive eyelashes, nothing pricks the inner corner of your eye.
No annoying adhesive residue is left behind.
Disadvantages:
The eyelashes can't be trimmed on either end, because that's where the magnets are located.
Over time, the parts of the false eyelash band between the magnets curve out.
No eyeliner, no eyelashes. An eyeliner-free look is not an option.
The liner can only be removed with an oil-based make-up remover.
---

As a massive Disney fan, I see the world through rose-tinted glasses. I worship series from the 90s and consider mermaids a religion. When I'm not dancing in glitter rain, I'm either hanging out at pyjama parties or sitting at my make-up table. P.S. I love you, bacon, garlic and onions.
---
---