A final flirt with Maybelline's Dream Matte Mousse

The trends of the noughties are back, and I fear Maybelline's «Dream Matte Mousse» foundation is heavily dallying with a comeback. Will it manage to pull it off with the help of modern make-up techniques?
I love the noughties! Bar one beauty product emblematic of its time: Maybelline's «Dream Matte Mousse» foundation. I owe the mousse countless bad make-up days consisting of dry, flaky skin with cheeks glowing orange. I'm baffled by the fact that the foundation is still available today. But what I'd describe as the worst foundation in the history of make-up just won't let me go.
Caught between nostalgia and cringe, I'd like to settle things once and for all in this final encounter. Is there a way of applying this product that will make it look good on my skin? Fingers and brushes sure don't cut it, as I painfully learned from previous experiences. But I never tried a damp sponge, a somewhat more modern application technique. Until now, that is. Will it help boost the mousse foundation toward a revival? Find out in the video above. For English subtitles, click the gear icon, «Subtitles/CC» and «Auto-translate».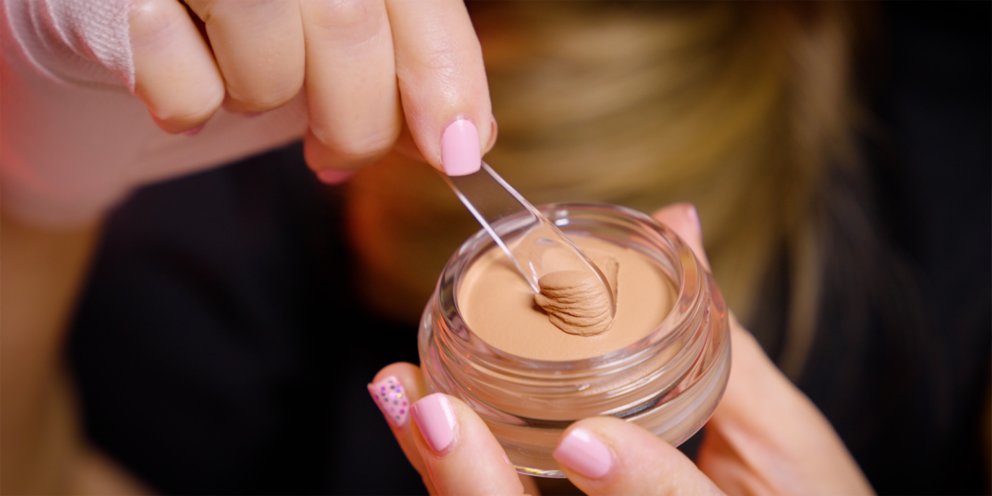 Here are three matt foundations I'd recommend over the Dream Matte Mousse:
In this video series, I share my beauty tips, see if hyped products are all they're cracked up to be, and put questionable products to the test.
---



As a massive Disney fan, I see the world through rose-tinted glasses. I worship series from the 90s and consider mermaids a religion. When I'm not dancing in glitter rain, I'm either hanging out at pyjama parties or sitting at my make-up table. P.S. I love you, bacon, garlic and onions. 
---
---