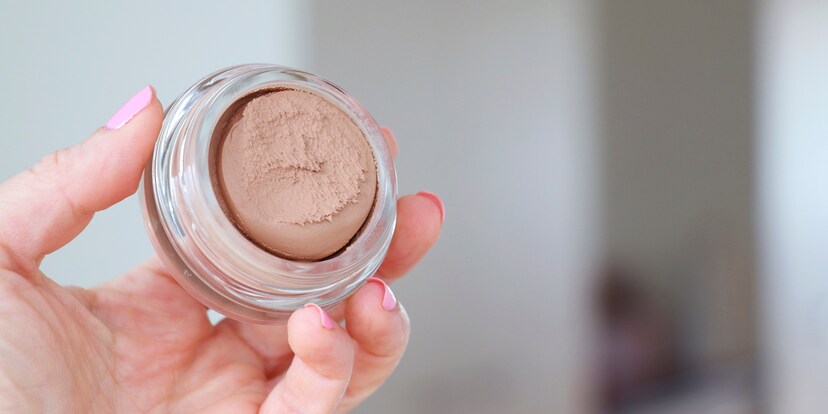 Beware of the mousse trap
No other beauty product gives me such a nostalgic feeling of shame as the Dream Matte Mousse Foundation by Maybelline. Why it's still on the market today is a mystery to me.
I should have known. Maybelline's slogan was a trap. My teenage face that was staring back at me in the mirror day after day had nothing in common with the flawless Adriana Lima from the TV spot.
«Maybe she's born with it. Maybe it's Maybelline.»
In my youthful naivety, this is what I thought the slogan was actually telling me:
«You think Adriana is perfect? That's because she uses our product. After all, what are the chances that someone looks like this by nature? Exactly.»
As it turned out later, the chances were very good.
Thanks to the Victoria's Secret model, myself and what seemed like every other teenager in the world were now in possession of our first foundation: the Dream Matte Mousse by Maybelline. The mousse that flickered across my TV screen in every commercial break. But the dream was over after the first time I used it. Perfect skin? Far from. The redness and pimples were still staring at me. Worse even: my usually oily skin looked kind of crusty. Of course, I thought this was my fault. Today I know that the product was rubbish and what the slogan actually meant was:
«She was most likely born with it. But hey, try Maybelline. Hope dies last.»
It died. Along with my hard-earned pocket money.
Fifty shades of orange
Social media channels are full of nostalgic memes about this classic beauty faux pas of the 2000s. Not only the finish was ridiculous, but also the choice of tones. At that time, I had a choice between orange and very orange.

Not so bad, you might think. After all, the beauty industry has advanced since then.
But the product is still on the market.
Need any more proof?
Today, the colour range in Switzerland includes six colours, while brands such as Fenty Beauty offer 50 shades.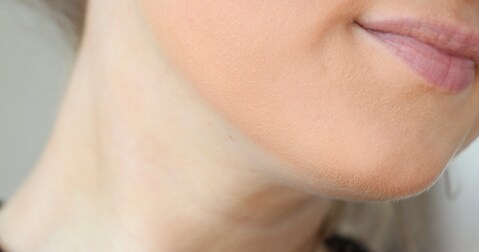 One last chance
To make sure that my opinion is still valid and Maybelline hasn't launched the Dream Matte Mousse in the perfect colour for my skin, I ordered the product once again. I got the tone completely wrong again, of course. Let me tell you, I'm usually pretty good at getting the right tone when I order products online. For most brands with a wide enough choice, I need one of the first five colours. But even the third-brightest shade of the Dream Matte Mousse – 26 Honey Beige – seems six levels too dark. Or rather too orange.
As a teenager, I thought application aids such as brushes and sponges were an unnecessary luxury. All I used were my fingers with glitter nail polish. While using your hands is often a good way to apply makeup, it doesn't work in this case. Against all intuition, mousse is shockingly dry, although it looks temptingly creamy at first sight. This time, I'm testing the foundation with my very favourite brush – and I'm disappointed again.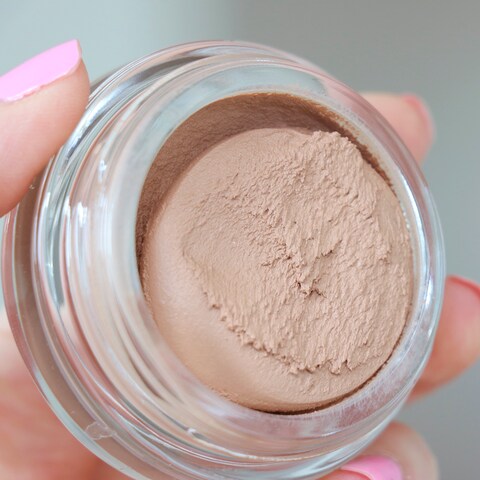 It's a clear case: regardless of the tone, the texture of this mousse is the problem. It's just no good as a foundation. Why? In my opinion, there are two reasons for this:
1. The fluffy mousse has no homogeneous consistency. If you put some of the product on your brush or fingers, it forms crumbly lumps. The mousse wants to «stick together», so to speak. Working it into the skin smoothly requires a lot of manual effort. Unfortunately, it's a race against the clock, as the product dries quickly and turns into a powdery finish before you've had the chance to put the makeup where you want it. The result? Dark edges as well as streaky and stained colour.
2. The mousse will never cover pimples and redness sufficiently. That's because
a) you have to blend it in so much to avoid the above-mentioned stains that the layer of product on your skin is rather thin in the end.
b) it's not possible to apply several layers on top of each other, because the first layer dries so fast and a second one would ruin the first one.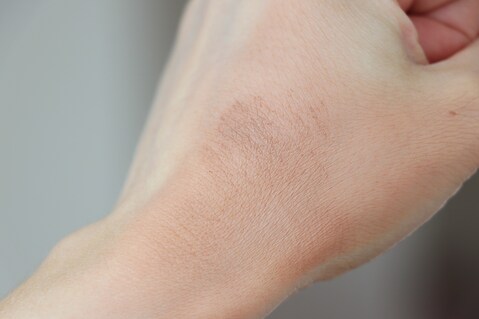 The dream is over
The Dream Matte Mousse really is the only foundation that doesn't melt into my skin in the slightest. Even if the ads try to make me believe something different. Mousse sounds like airy light fun – like you can't go wrong with it. Unfortunately, the opposite is the case. And if we take a look at the competition, it becomes obvious that there aren't many mousse foundations on the beauty market. Not without reason.
By the way, in 2014, Maybelline shortened its slogan to «Maybe it's Maybelline.» That's no better, if you ask me. You wouldn't buy food that said, «Maybe it's bread, maybe it isn't.», would you? But maybe I'm just asking for too much.
---

As a massive Disney fan, I see the world through rose-tinted glasses. I worship series from the 90s and consider mermaids a religion. When I'm not dancing in glitter rain, I'm either hanging out at pyjama parties or sitting at my make-up table. P.S. I love you, bacon, garlic and onions.
---
---
---