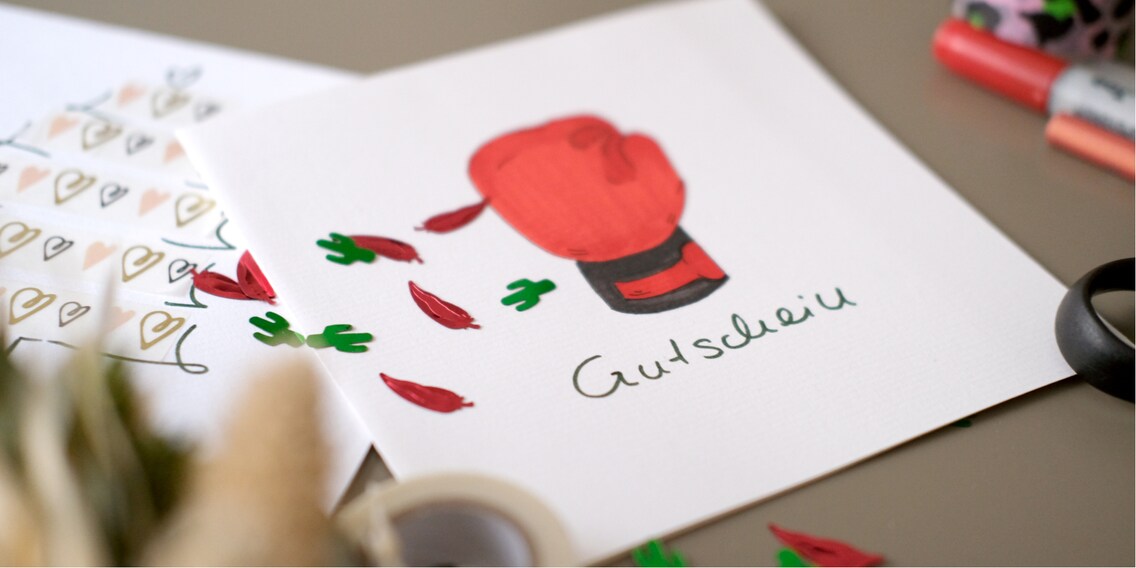 5 ways to packagevouchers more imaginativelyat the last minute

Translation:
machine translated
There are a few tricks you can use to make gift certificates look better and more personal. Some that you can implement even shortly before Christmas.
A voucher does have a bad reputation as a last-minute emergency solution. But actually that is unfair. Because a voucher is not only a delight under the Christmas tree, but also when redeemed during the year. Mostly it just needs a nice presentation and a personal touch, which you can easily add.
1. digitally "decorate" in the distance
Don't just forward the email from the platform you shopped on. Otherwise, it might end up in spam. Instead, personalize it through digital means. For example, record a voice message or short video and attach it to your message. Explain to the other person why you chose a voucher from this streaming portal or that restaurant. Do you remember the person talking about it once? All the better. It shows how thoughtful you are.
Alternatively, put the anecdote into words and decorate it with photos or emojis if you're camera shy. You could also come up with a question game to go along with the gift, and send the credit only after the recipient or the giftee answers. Or you could call, send your email at the same moment, and personally tell the person to check their inbox. That way, it's guaranteed not to end up in the spam folder.
2. pimp digital on the spot
Because you don't have a printer, you still hand over the voucher digitally? Then show it on a smartphone or tablet while you play a song, release a balloon or light a sparkler. It's a better way to set the mood than sending an email.
3. swing the paintbrushes and do your own handicrafts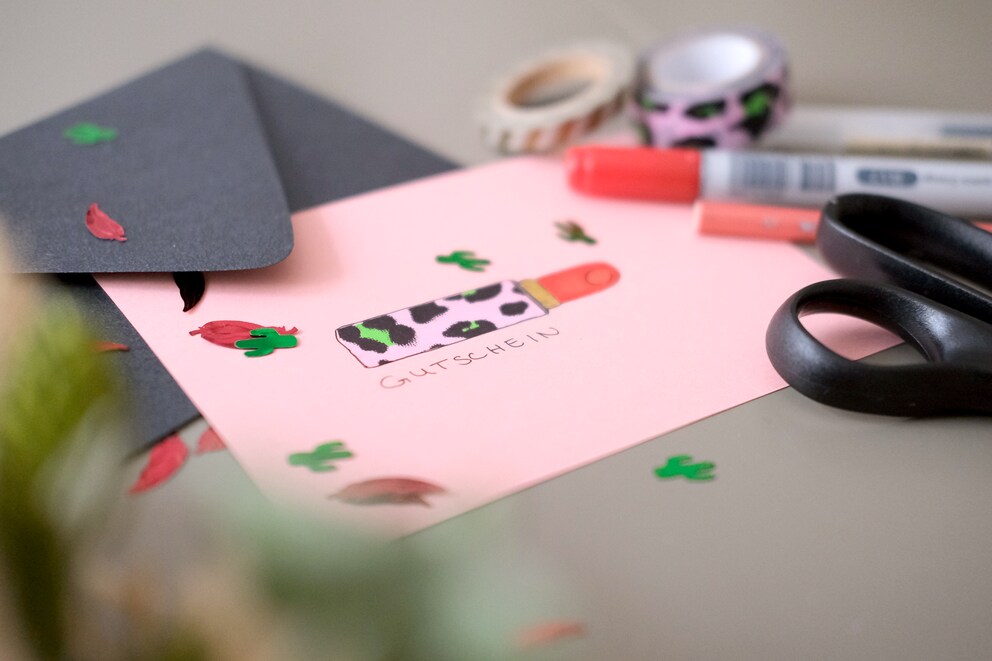 The written word has become rare in the digital age. Christmas is perfect for bringing it to life. With digital coupons, mostly just a code counts, and you might as well write it down by hand. With physical coupons, you can instead think of ways to make the card look prettier. On platforms like Pinterest, users can give you lots of ideas. And you can copy them for this purpose. For example, paint a lipstick to match the beauty treatment voucher on the greeting card. Or draw the boxing gloves for the workout. What counts is the charm of homemade.
4. How to wrap a traditional gift?
Although many gift certificates, including ours, look great printed out, they lack magic. Add to it by enclosing a hand-written greeting card and adding a surprise. For example with confetti - bought or from the hole punch - in the envelope. Or better yet, put the piece of paper in a box and wrap it in wrapping paper like a three-dimensional object. The beauty of gift-giving is that you can build up excitement for the person you're giving it to. This is difficult with a sheet of A4 paper. But with a little skill and wrapping paper, it's easy:
5. add something suitable
If you don't like to underline your gift certificate by hand, let the things speak for themselves. Got a beauty treatment coupon picked out? Then add a hand cream to the card. Or are you giving away boxing training? Then add the protective wraps for the hands. This increases the anticipation. Even if the person trains once and never again, maybe they can use the bandages for the next Halloween costume of a mummy.
---



«There are only two ways to live your life. One is as though nothing is a miracle. The other is as though everything is a miracle. I believe in the latter.»
– Albert Einstein
---
---
---
These articles might also interest you