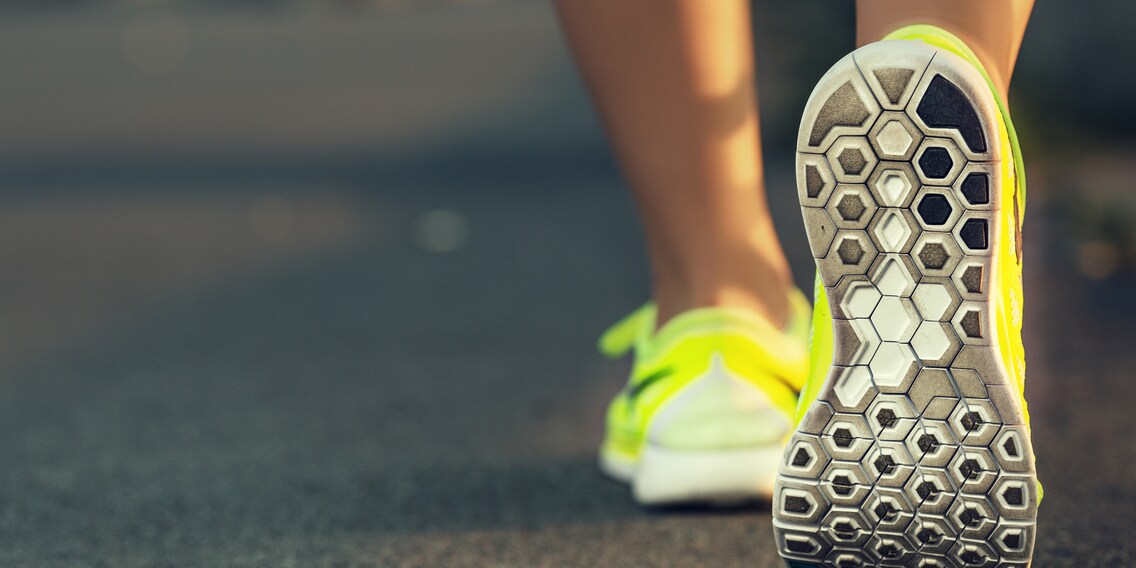 This article was translated automatically.
Walking briskly is a booster for health and prolongs life
How many steps should there be per day? A question that has long occupied the scientific community. 10,000, 7,500 or 9,800, as a recent study recommends? The latest findings show: The number of steps is not so important, but the pace is.
The German sports scientist Ingo Froböse from Cologne would like everyone to be prescribed a dog to collect more steps. After all, walking is evolutionarily in our hunter-gatherer genes. In a recent report by SRF, the scientist complains that 85 per cent of people do no sport, but almost all of them can walk.
In speed lies strength
However, leisurely strolling is not enough to enjoy the health benefits of walking: It increases oxygen turnover in the body, trains the heart, strengthens the blood vessels, builds muscles and nourishes the joints. And the brain also benefits. Studies show that mice on the move produce new brain cells in the hippocampus for life. For this to happen, however, the pace has to be right.
This is the conclusion not only of Ingo Froböse, but also of a new study from Great Britain, as the New York Times reports in its online edition. According to the report, the researchers found that for every 2,000 extra steps taken daily, the risk of heart disease, cancer and even premature death was reduced by about 10 per cent, up to about 10,000 steps daily. For the development of dementia, 9'800 steps per day were associated with a 50 percent reduced risk, with a 25 percent risk reduction starting at about 3'800 steps per day. The researchers were unable to find out whether more than 10,000 steps per day provided additional health benefits, as not enough subjects with an appropriate level of activity took part in the study.
But when the researchers looked at step rate per minute per day, they found that participants whose highest average pace was a brisk walk - at between 80 and 100 steps per minute - had better health outcomes than those who did not walk briskly.
Speeding up your daily walk could have big benefits
. Fast walkers, compared with those whose average pace was slower, had a 35 per cent lower risk of death, a 25 per cent lower risk of heart disease or cancer, and a 30 per cent lower risk of dementia.
To put these numbers in perspective, a person whose daily steps include 2,400 to 3,000 brisk walks could see a large reduction in the risk of developing heart disease, cancer and dementia, even without taking many extra steps beyond the daily total.
The key, according to the study, is to walk at an intensity that is manageable but also easily exceeds the limits of a comfortable pace. The number of steps was secondary.
Titelbild: Shutterstock
---



What matters isn't how well you play when you're playing well. What matters is how well you play when you're playing badly.
---
---
---
These articles might also interest you
Skeleton Loader

Skeleton Loader

Skeleton Loader

Skeleton Loader

Skeleton Loader

Skeleton Loader