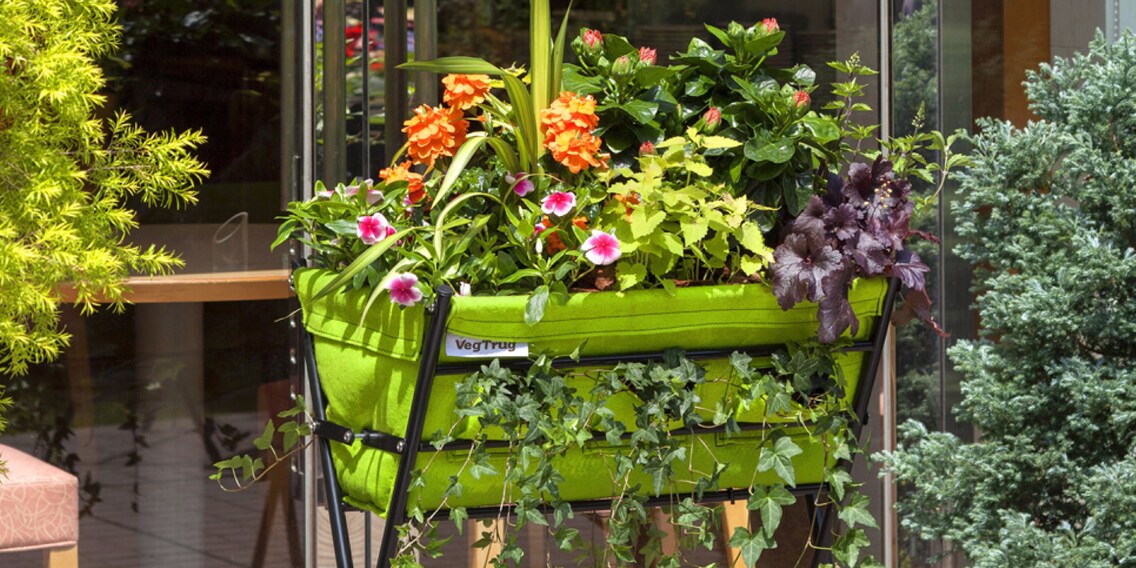 Lightweight raised garden beds are easy to move and fold.
A touch of colour for your garden: Trolleys by Herstera.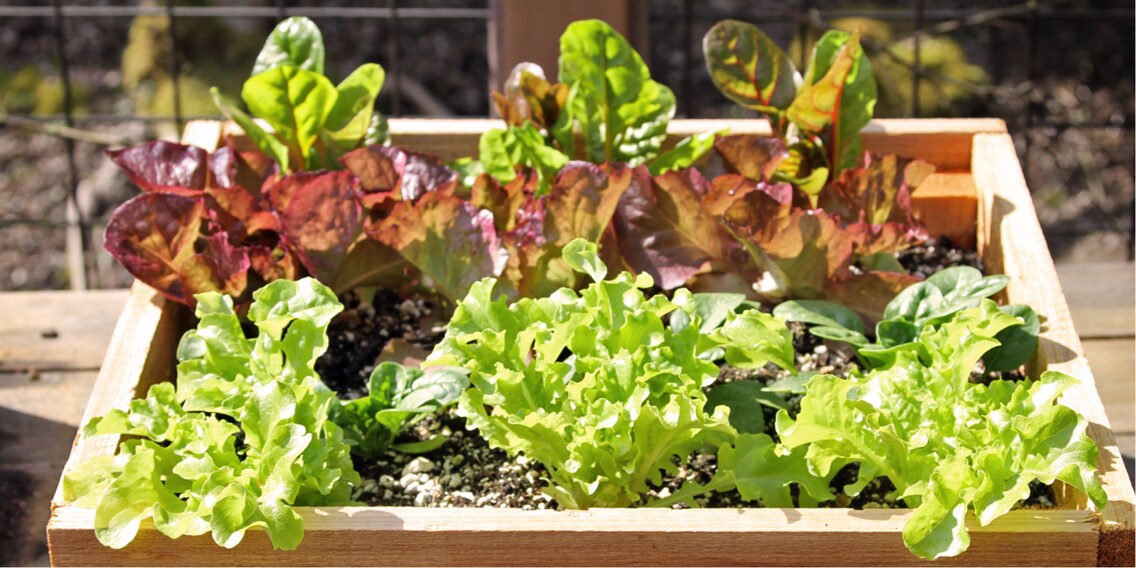 Your spuds and salad will love this environment.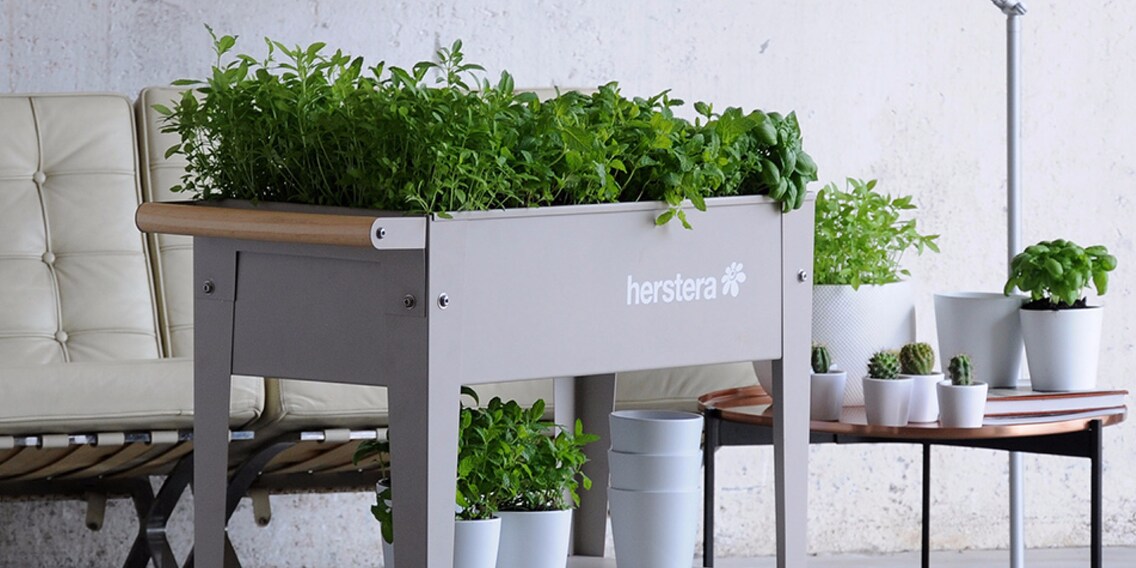 Plant trolleys bring your indoors and outdoors to life.
Urban gardening with your own raised garden bed

Now that the last of spring is behind us, it's time to let our green fingers loose on the garden and balcony. Urban gardening at home or in private and even public gardens has become very popular. Raised garden beds are small, easily adaptable and provide a comfortable working height. By far the best thing about them is the fact they are like a gardening blank canvas for you to plant whatever you want.
To help you choose the right raised garden bed, we've compiled a list of our favourites for indoor and outdoor use.
On the balcony
The Herstera high trolley is made of premium-quality, powder-coated steel. It also wins points for being weatherproof and kind to backs. Thanks to the integrated drainage system, it is easy to collect, drain and reuse excess water. We like to think of the Herstera high trolley as a trendy, urban pad for shallow-rooted plants.
These two models come in fabulous shapes and are perfect for the balcony. You can even grow herbs in the smallest of places with the pyramid planter. Now basil and all your other favourite herbs have space to flourish on one of the four sides and six levels. Meanwhile, triangular grow tables make the most of small spaces, as they can easily fit in a corner. The table is the perfect height for protecting your back and keeping pests away from plants.
On French balconies
This staircase planter gives bright pots the chance to show off their true colours. It has the advantage of being easy to assemble outside as well as inside. And if you find yourself short of space, it is easy to fold away the staircase planter or put it to another use.
On the terrace
Even this trough planter from VegTrug is tall and protects your joints from overstrain. It is perfect for showcasing all kinds of fruit and vegetables. The accompanying liner protects your plants from contamination and is water-permeable. You can also order cold frame liners and specially designed covers that protect your plants from the cold. Together, these can extend the growing season by several weeks.
On the exterior wall
This is a place for indoor plants, flowers and herbs to flaunt their foliage. The VegTrug Living Wall saves space and is easy to attach. With an air of the Milan highrise 'Bosco Verticale', the Living Wall is sure to attract attention.
In the garden
For shallow-rooted and taproot plants like carrots or beetroot that also need sideways space, this grow table is a flexible solution. The galvanisation and quality of the metal sheet lend the table durability and a great look.
This tower from Dr. Grimme stays true to its promises. The set of four stackable cedar crates is ideal for growing potatoes and gardening in the smallest of spaces. Even the mini grow table can be used for potatoes thanks to its integrated fibreglass base.
In the home
The Poppy trough planter provides great stability and a back-friendly working height, ticking all the boxes for hobby gardeners. The trough can take up to 33 litres of soil, which makes it suitable for all kinds of (indoor) plants.
How to assemble a raised garden bed
The best place is somewhere north-south facing that gets full exposure to the sun all day.
It is worth researching how much space you need to leave between different types of fruit and vegetables so they can grow properly.
Keep an eye on the weather and water your plants every one to three days to stop them drying out or becoming waterlogged.
Putting a liner down in the raised garden bed before you start planting helps to avoid rot.
It's all about getting the right environment for your plants to grow. First, lay the bed with small twigs or shrub cuttings. Then add green waste, foliage and compost. Finish off by mixing in the appropriate soil.
You may find the following interesting (in German):
Skeleton Loader

Skeleton Loader

Skeleton Loader

Skeleton Loader

Skeleton Loader

Skeleton Loader

Skeleton Loader

Skeleton Loader
---



«There are only two ways to live your life. One is as though nothing is a miracle. The other is as though everything is a miracle. I believe in the latter.»
– Albert Einstein
---
---
---
---
These articles might also interest you
Skeleton Loader

Skeleton Loader

Skeleton Loader

Skeleton Loader

Skeleton Loader

Skeleton Loader